Whiplash Injuries and Car Accidents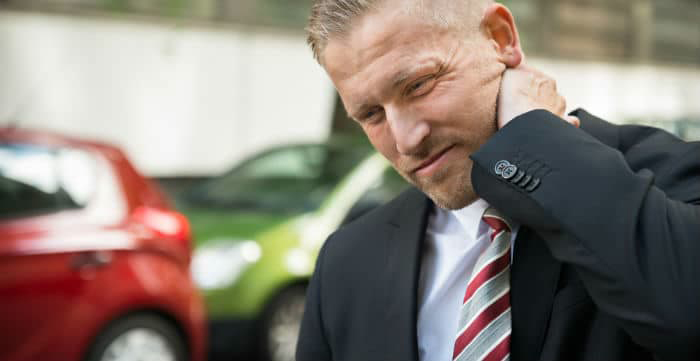 One of the most common injuries drivers and passengers involved in Kentucky car accidents sustain is a whiplash injury. While many people dismiss this injury as one that should not to be taken seriously, whiplash can be incredibly painful, and can prevent injury victims from enjoying their life as they normally would. If you have been in a car accident and have sustained a whiplash injury, legal counsel is available from the car accident attorneys at Becker Law Office. Do not wait to take action.
What is Whiplash?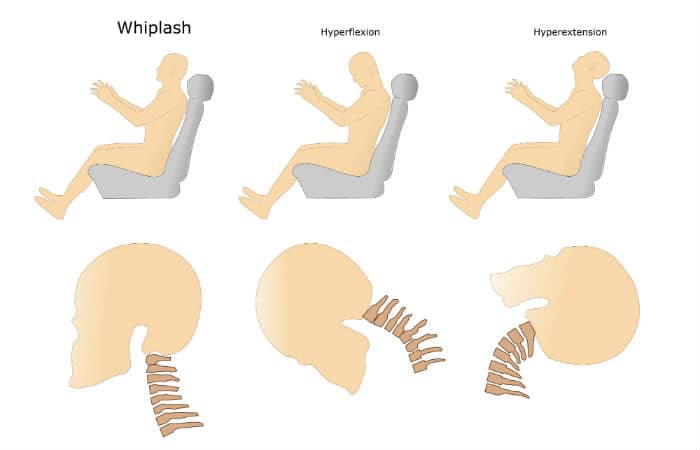 Whiplash is a type of soft-tissue injury that affects the ligaments, tendons, and surrounding tissues. Whiplash is also referred to as a neck strain or sprain. Whiplash occurs when the head moves backward and forward suddenly and violently, creating a whip-like motion. Auto accidents and whiplash injuries are closely related. Both drivers and passengers are susceptible to a whiplash injury in a rear-end accident or head-on collision.
Statistics on Whiplash
According to the Insurance Institute for Highway Safety, neck sprains and strains are the most commonly reported injury in car accident claims in the United States. In fact, in a recent year, 66 percent of all claimants filing under bodily injury liability coverage claimed neck injuries. Furthermore, it has also been reported that there were 805,581 whiplash injuries recorded from car accidents in the United States over a 12-year period. Of those injuries, 272,000 occurred in rear-end collisions.
Symptoms of Whiplash
People who sustain whiplash injuries may not notice symptoms immediately after an accident. The symptoms of pain, stiffness and difficulty moving neck without pain can take days to appear. The Mayo Clinic lists the following symptoms of a whiplash injury:
Neck pain;
Stiffness of neck;
Inability to move the neck (especially without pain);
Dizziness;
Fatigue;
Headaches;
Pain in shoulders;
Pain in upper back;
Pain in arms;
Depression;
Blurred vision;
Anxiety/feelings of irritability;
Problems with memory;
Trouble sleeping; and
Tinnitus.
If you have been in an auto accident and have any of symptoms of whiplash listed above, you should see a doctor as soon as possible. Your doctor may be able to diagnose the injury by a physical examination and by asking you questions. In other cases, your doctor may order an x-ray or other imaging tests to discover whether or not your whiplash injury is connected to any other injury.
Treatment and Prognosis for Whiplash
The course of treatment that your doctor prescribes for your whiplash injury will depend entirely upon the extent of your injury. For some, treatment may be as easy as rest, ice and heat, and over-the-counter medications. For others, the treatment may involve prescription painkillers, muscle relaxants, numbing injections, and rehabilitative therapy.
Most whiplash injuries heal fully with time. According to one study conducted in Quebec and published in 2003 in Pain Research and Management, the average recovery time for a whiplash injury varies from 17 to 123 days.
Can You Seek Damages for a Whiplash Injury?
If you have sustained a whiplash injury in Kentucky and have incurred medical bills and other related expenses as a result, then you are allowed to seek recovery for these losses from your insurance company in a no-fault claim for damages. In the event that your claim amount surpassed Kentucky's no-fault threshold–$1,000 in damages or serious disfigurement, fracture, permanent injury, or permanent loss of bodily function—then you may be entitled to file a civil suit for damages against the at-fault driver. You may be able to recover compensation for all losses related to the injury including compensation for:
Medical expenses;
Future treatment costs;
Medical costs;
Lost wages related to the injury; and
Pain and suffering.
In Kentucky, all claims must be filed within one year under Kentucky Revised Statute Section 413.140.
Auto accidents and whiplash are not the only two things that you have to be concerned about. If you have been in a car crash, you may have other serious injuries as well. You may also be struggling to recover to return to work, gather evidence about your claim, and deal with the insurance company representing the other driver. In fact, your insurance adjuster may not even believe that your whiplash injuries are authentic, especially if you did not seek treatment for them immediately following your accident.
When you hire an attorney, you are hiring an advocate who can help you with all of the above and more. An attorney can:
Help you to gather evidence;
Organize medical data;
Prove the fault of the responsible party;
Prove the extent of damages that you have suffered;
Take your case to litigation if need be; and
Negotiate for a settlement amount that you deserve.
Many people believe that they cannot afford an attorney. However, when you choose a car accident lawyer who works on a contingency fee basis, you will not have to pay unless you get paid, too. This way, you never have to worry about upfront fees or unreasonable costs. Unless your case is successful, you will not owe a legal fee.
Call a Kentucky Attorney Now for Auto Accidents & Whiplash Injuries Assistance
Do not wait to call a Kentucky car accident attorney after you have suffered from whiplash. Even if you were at fault for your accident, you deserve compensation for the injuries that you have suffered. And remember, time is running out – you only have one year to file your claim, so it is important that you act quickly.
When you call the Kentucky car accident team at the Becker Law Office, you are making a smart choice with your future in mind. Serving Louisville, Lexington, Florence, and surrounding areas, our accident lawyers are ready to get to work on your case today. Contact us now online, or call our offices for a free case consultation.