How Do Kentucky's No-Fault Car Accident Laws Affect Me?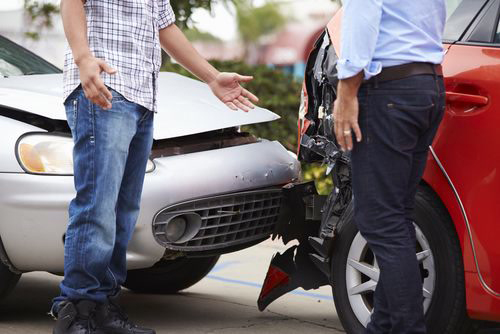 Kentucky's No-Fault Car Accident Laws
From time to time we work with a car accident client who mistakenly believes that Kentucky law prevents him or her from seeking proper compensation from the driver whose negligence has left them seriously injured. This is because Kentucky is a 'no-fault' auto insurance state. The term 'no-fault' can be confusing to some.
The 'no-fault' doctrine provides that, regardless of who causes a car accident, auto insurance companies will pay policyholders personal injury protection ('PIP') benefits in the form of medical expenses, lost wages and other 'out-of-pocket' expenses. This protects the at-fault driver from a legal claim unless the injured plaintiff can meet certain additional requirements, known as 'thresholds.'
In short, Kentucky no-fault auto insurance places an emphasis on coverage rather than determining legal liability. You do not need an attorney to apply for PIP benefits following an accident. However, Becker Law Office can help you if an insurance company wrongfully denies, or wrongfully cuts off, PIP Benefits. Above and beyond PIP Benefits, accident victims in Kentucky who have significant injuries have additional legal options to hold a negligent or reckless driver accountable for the full extent of their losses. Becker Law Office can help you understand your options and seek justice on your behalf if you have been seriously injured in a car accident in Kentucky.
What Does It Mean to Be a No-Fault Accident State?
Twelve states, including Kentucky, have no-fault auto insurance laws. In states with no-fault laws, drivers are required to buy personal injury protection (PIP) as part of their auto insurance coverage. Special exceptions apply for motorcycle insurance coverage.
Under PIP coverage, your auto insurance company pays you for medical expenses, lost wages and similar 'out-of-pocket' costs caused by an injury you suffered in a car accident, regardless of who is at fault for the accident.
In Kentucky, a basic PIP policy with the minimum coverage you can buy pays benefits of up to $10,000 for medical expenses, lost wages, and survivor's benefits if someone is killed in a motor vehicle accident. Of course, you can buy PIP coverage that pays more.
No-fault insurance is meant to keep small accident claims out of court and lower the cost of auto insurance. Each insurance company is responsible for compensating its own policyholders. In exchange, a person injured in a car accident cannot sue for damages unless certain 'thresholds' are met.
In Kentucky, the thresholds for eligibility to sue an at-fault driver require that you have incurred:
Medical expenses greater than $1,000
A broken bone
Permanent injury or disfigurement
Death (of a family member).
As you may recognize, these are low thresholds. After a car accident in Kentucky that has left you seriously injured, you may be able to seek compensation from the at-fault driver in addition to PIP payments. The costs of an ambulance ride and emergency room care can easily exceed the $1,000 threshold.
Under Kentucky's Auto Accident Laws, How Do You Sue for Damages?
The term 'no-fault' applies to a car accident victim's ability to receive insurance compensation without demonstrating who was at fault for the accident. A policyholder making a claim against their own policy is known as a 'first-party' claim.
In theory, after a minor accident, having PIP coverage means you will not need additional compensation through the other driver's insurance coverage (a 'second party' claim).
But a significant car accident with serious injuries is likely to be more costly than what a typical PIP policy covers.
What Happens In a No-fault Accident?
A car accident in Kentucky may result in a legal claim in two ways: A person injured in a car accident may sue the at-fault driver for damages that meet or exceed the threshold of $1,000 in medical costs or for having suffered a broken bone or a permanent injury, including death.
Alternatively, a person injured in a car accident may have declined PIP coverage, which means that he or she would not be bound by no-fault restrictions on filing a lawsuit. Kentucky's program is more precisely known as 'choice no-fault,' meaning drivers have the option to reject PIP coverage and obtain a traditional auto liability policy instead. This requires filing a Kentucky No-Fault Rejection Form with the KY Department of Insurance, and then obtaining, at a minimum:
Bodily injury liability coverage of $25,000 per person/$50,000 per accident, and
Property damage liability coverage of $10,000 per accident, or
$60,000 combined liability coverage, and
Uninsured motorist coverage equal to the minimum bodily injury limits.
Those who hold only liability coverage do not have coverage that guarantees payment for injuries suffered in an accident and can, therefore, seek compensation from an at-fault driver, regardless of whether their losses meet certain thresholds. But liability premiums may be higher because others will have the same right to sue you for their injuries that do not reach no-fault/PIP thresholds.
Car accident victims are often at a disadvantage trying to negotiate on their own a settlement with another driver's insurance company. Car accident injury claims typically are met with 'low-ball' settlement offers, or their claims are rejected by the insurance company. An experienced car accident lawyer may pursue an insurance claim on your behalf, negotiate with the insurance company for a settlement and file a lawsuit, if necessary, asking the court to order payment.
Our Car Accident Attorneys at Becker Law Office Can Help You Obtain Compensation
Even under Kentucky's no-fault rules, an insurance company ' even 'your' insurer ' can find a reason to deny a claim. The attorneys at Becker Law Office can gather evidence to substantiate your car accident injuries and, if possible, show that the driver who caused the car crash was unreasonably careless or broke the rules of the road ' and that this negligence led to the accident and your injuries.
Our experienced car accident attorneys have a record of successfully handling auto accident cases throughout Kentucky. Call us today or contact us online for a free review of your case.
Tags: (kentucky car accident attorney, kentucky car accident attorney, kentucky car accident lawyer, kentucky car accident lawyers, kentucky motor vehicle accident attorneys, kentucky motor vehicle accident lawyers, motor vehicle accident attorney, motor vehicle accident lawyer, ky car accident attorney, ky car accident lawyer)