Kentucky Highway Fatalities Up In 2012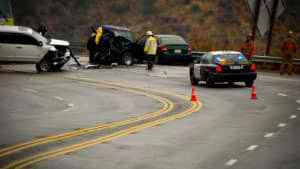 Car accidents, truck accidents and motorcycle accidents happen every day across the nation – and Kentucky is no exception. While most of those crashes result in short-term injuries, others tragically result in death. According to recently published statistics, highway fatalities in the Bluegrass State were up in 2012.
According to a recent report from the Kentucky State Police Headquarters, highway fatalities increased by about 3.5% from 2011 to 2012 – from 720 to 746. Most of those fatalities involved crashes involving non-commercial cars or trucks, motorcycles and commercial vehicles, as the following data* show:
Non-commercial cars or trucks – 594
Motorcycles – 78
Commercial vehicles – 63
Pedestrians – 52
ATVs (all terrain vehicles) – 14
Bicycles – 7
*some figures involve vehicles from more than one category
Although today's vehicles come with numerous safety features to protect drivers and passengers, carelessness, negligence and vehicle defects can be contributing factors to highway fatalities.
Not Wearing A Seatbelt Contributed To Nearly Half Of All Kentucky Highway Fatalities
Nearly half of all Kentucky highway fatalities involved drivers who were not wearing their seatbelts at the time of the crash. "Wearing a seat belt is required by law, but even the most careful drivers are killed on our highways every year," says Greg Bubalo, Managing Partner and Lead Attorney of the Becker Law Office. Fatalities can occur regardless of whether drivers and passengers were being safety conscious, as the following statistics from the same report show:
Passengers / drivers not wearing a seatbelt –  368
Passengers / drivers wearing a seatbelt – 222
Alcohol related fatalities – 145
Bikers not wearing a helmet – 58
Bikers wearing a helmet – 35
*some figures involve vehicles from more than one category
Although not part of the data provided in this report, other factors that often contribute to car crashes include driver inexperience, aggressive driving, drowsy driving and distracted driving (such as texting or talking on a cell phone).
You May Be Entitled To Compensation
Regardless of how a highway fatality occurred, the person or entity that caused a crash can be legally required to compensate you and your family for:
damages for the survivors' emotional pain and suffering
loss of benefits (pension plans or medical coverage)
loss of inheritance
medical and funeral expenses
loss of care, protection, guidance, advice, training and nurturing
loss of consortium
loss of love, society and companionship
value of the goods and services that a victim would have provided
victim's expected lifetime earnings
Losing a family member in a tragic car accident, truck accident, motorcycle accident or other crash is devastating – both emotionally and financially. To find out if you might be entitled to compensation, contact an experienced Kentucky car accident attorney today. At the Becker Law Office, we have the experience to help you obtain the compensation you deserve.




Tags: (ky highway fatalities)