Grandview Nursing Home Loses Medicare Funding, Violations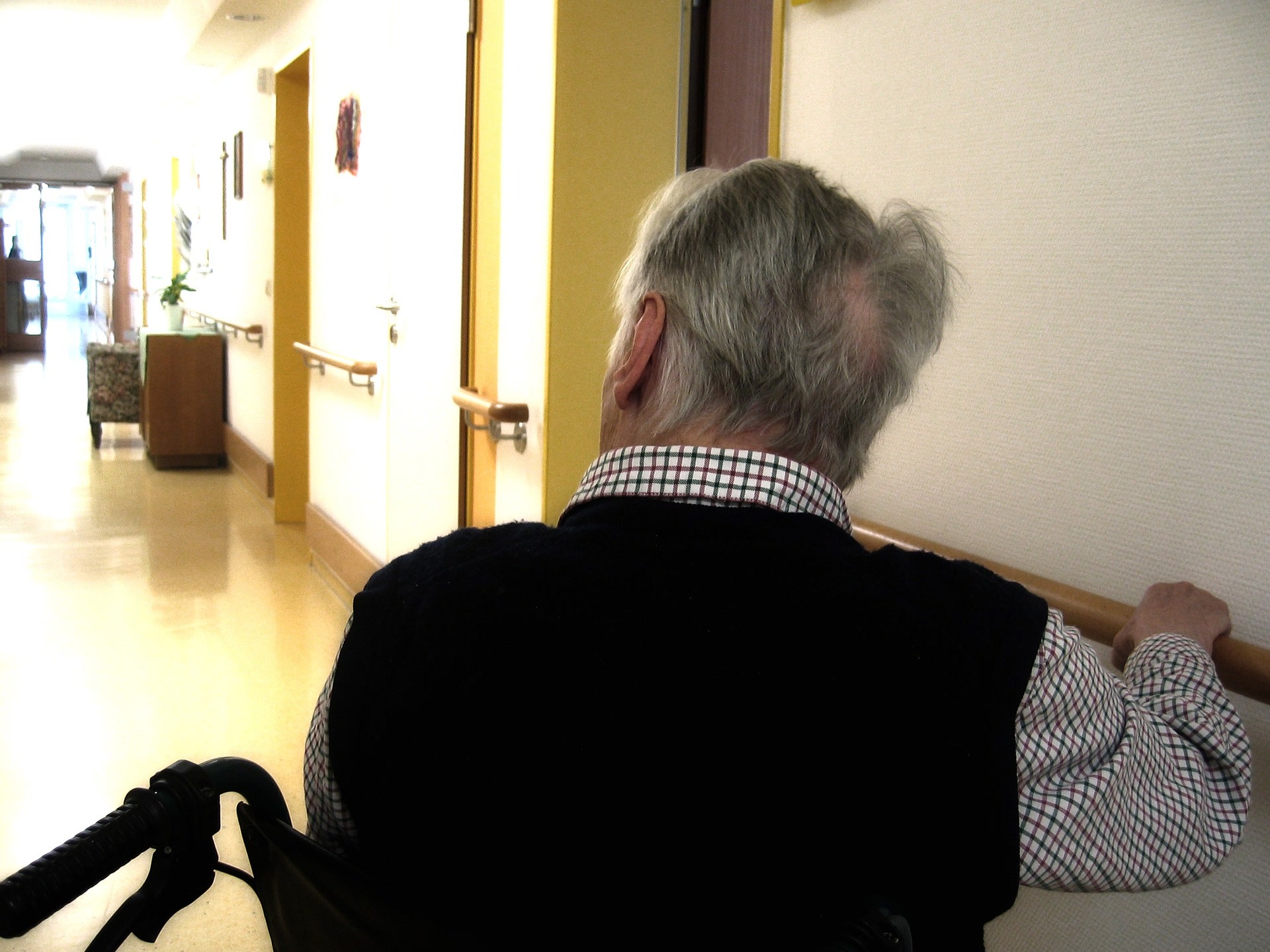 Campbellsville's Grandview Nursing & Rehabilitation Facility Closes After Abuse Allegations
Families with loved ones who live at the Grandview Nursing & Rehabilitation Facility in Campbellsville, Kentucky, are scrambling to relocate their loved ones to different long-term care facilities because of the facility's loss of certification for Medicare funding.
The Centers for Medicare & Medicaid Services (CMS) is canceling the Medicare provider agreement between Grandview and the federal government. Medicare payments are the primary source of revenue for nursing homes like Grandview, so the loss of the CMS agreement may lead to the closure of the facility. CMS has investigated the Grandview several times this year, documenting alleged health and safety violations each time.
'Many of the complaints revolve around a few unnamed patients citing abuse, neglect and poorly trained staff members,' WDRB in Louisville, Kentucky reports.
An August 29 letter posted by WDRB from CMS to Shanna Carver, interim administrator at Grandview, says a July 20 survey found that 'conditions in your facility constituted immediate jeopardy to residents' health and safety (and substandard quality of care). The immediate jeopardy was identified to exist as of April 6, 2018, and was considered ongoing.'
In an August 30 termination notice, CMS says it requires facilities to meet certain health and safety standards to be certified as a Medicare provider. Involuntary termination of a provider agreement is generally a last resort after all other attempts to remedy the deficiencies at a facility have been exhausted.
In this instance, the Atlanta Regional Office found that "The Grandview Nursing & Rehabilitation Facility is out of compliance with CMS basic health and safety requirements." The notice says Medicare's provider agreement will be terminated on Sept. 16.
Grandview is being fined $8,444 each day it is out of compliance with the standards, according to WDRB. The Campbellsville nursing home is also to provide a written plan for relocating residents. If the facility fails to provide one, it could face a fine of up to $100,000. The Grandview must also provide written notice if it intends to close.
An August 1 CMS notice had set the termination date for Aug. 12. It cut off Medicare to anyone admitted after Aug. 12, but extended payments for "up to 30 calendar days for patients admitted on or before August 12, 2018."
Under the later notice, no resident admitted to Grandview after Sept. 16 will qualify for Medicare payments. However, it also says, 'payment may continue for up to 30 calendar days for patients admitted on or before October 16, 2018.' Regardless, the future is in flux for residents of the 81-bed nursing home and rehab facility. WAVE3 in Louisville said on August 25 the facility had 74 residents who will be relocated across the state of Kentucky.
Allegations of Abuse and Neglect in Grandview
A CMS report dated July 20, 2018, which WDRB has posted, says Grandview staff failed to protect six residents from abuse and/or neglect:
"Resident #3 was left on a bedpan for approximately 24 hours and as a result, developed pressure ulcers (bed sores).

Resident #4 was left on a bedpan for approximately two hours. Resident #5 was 'slammed' on the toilet.

Resident #6 was 'hit' on the back and 'fussed' at for spitting out medication.

Resident #7 and Resident #8 filed a grievance on March 20, 2018, after being left wet for approximately six hours, which resulted in excoriation.

In addition, the facility failed to report and investigate the above allegations of abuse and neglect."
Additional allegations in the 173-page report include:
Improperly restraining a resident.
Not properly supervising a resident who removed his/her code alert bracelet without staff knowledge and exited the facility without staff supervision.
Failure to maintain adequate staff necessary to meet the needs of residents.
Failure to ensure the facility was free from significant medication errors.
Failure to ensure residents' civil rights on multiple occasions, including allowing verbal/emotional abuse.
The WDRB report also says many family members "are confused by the (CMS) reports because they have had wonderful experiences at the nursing home and with the staff."
Recognize Signs of Nursing Home Abuse
If you have a loved one who is under long-term residential care, you need to be alert for any indications that he or she is being abused or neglected and take prompt action. The first sign is your loved one's complaint. Take it seriously, and look into any allegations they make. In other cases, the elderly or infirm cannot speak for themselves. You should be aware of signs of elder abuse or neglect:
Unexplained bruises, cuts, welts, or burns, particularly on the arms, legs, buttocks, groin, or breasts
Indications of restraint, such as rope burns or marks
Dehydration, malnutrition
Bed sores
Dirty or soiled bed sheets
Poor hygiene
Unexplained weight loss
Flinching or unease around certain staff members
Sudden anxiety or withdrawal
Unusual or unexplained changes in a will or financial documents or accounts
Acting on Signs of Nursing Home Neglect
If you think a nursing home resident is being abused or neglected, you should write down your observations and speak to the nursing home administrator or nursing supervisor about them. The nursing supervisor or home administrator should be willing to address your specific concerns and offer a satisfactory explanation. Listen carefully to what he or she has to say.
If nursing home management cannot adequately explain the situation or will not respond to your concerns, you should take further action. The State of Kentucky provides multiple avenues for reporting suspected nursing home or elder abuse or neglect.
You can also contact a knowledgeable attorney at Becker Law Office who handles nursing home neglect and abuse cases to discuss the situation at no cost. Our firm knows the authorities to contact on your behalf and can take immediate steps to protect your loved one.
As your loved one's legal advocate, Becker Law Office can also seek compensation that you and your loved one may be due, including money to pay medical costs and for their pain and suffering. Don't live with worry and suspicions about your loved one's well-being. We can help. We represent nursing home abuse victims and their families in Kentucky, Indiana, Ohio, and Tennessee. Contact us today.