7.8 Million Vehicles Recalled by Safety Regulators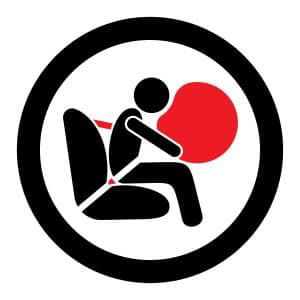 Safety regulators at the National Highway Traffic Safety Administration (NHTSA) have issued an urgent warning to owners of more than 7.8 million vehicles to have their vehicles checked immediately for defective air bags that may explode during a crash.
To date, there have been 4 deaths and more than 100 injuries related to exploding air bags, and more than 14 million vehicles recalled. Safety regulators warn more than 20 to 25 million vehicles may contain the defective air bags.
The problem lies with the air bag inflator that contains a faulty propellant which when consistently exposed to high humidity may cause an air bag to explode, rather than inflate, during a crash. Flying metal from the air bag explosions are causing eye injuries, severe skin lacerations and injuries described as shrapnel or stabbing injuries, and in some cases, death.
The urgency by the NHTSA is unusual but the potential for devastating injury or death is so great that federal safety regulators are trying to get the word out any way they can and as quickly as possible before more deaths and injuries occur.
Safety regulators and advocates worry that many owners of affected vehicles will not get their vehicles checked or repaired because many are later model vehicles whose current owners are unknown. They also worry that because consumers have been so inundated with vehicle recalls this year—more than 50 million vehicles have been recalled in 2014—they simply may tune out this latest urgent warning.
The NHTSA and car manufacturers are focusing their recall efforts on high humidity areas like Florida, the Gulf Coast states, Hawaii, Puerto Rico, Guam, American Samoa, and the U. S. Virgin Islands, but anyone who lives in, or has spent much time in Kentucky and other southern states not on the Coast, knows it can be extremely hot and humid throughout the summer months.
We do not understand the geographical limitations of the recall focus and we urge you to have your car checked out by the dealer if your vehicle make and model is part of the recall, regardless of where you live.
The NHTSA also advises that if your vehicle has been recalled during the last 2 years for air bag inflator issues to have your vehicle checked again. Front and passenger air bags may both be affected, or only one set of air bags affected, depending on the make and model of the vehicle.
Protect yourself, your friend and family, and anyone else who may be a passenger in your vehicle and take immediate action to have your vehicle checked out. If your vehicle is affected, demand that the air bags be replaced, regardless of your geographical location. If parts are not yet available, ask to have the air bags disabled or request a loaner vehicle until recall repairs can be completed.
Until recalls are completed, Toyota is advising its customers to avoid using the passenger seat and issued a separate recall yesterday of another 247,000 vehicles over the defective air bags. Honda is not issuing recall notices until parts are available.
Due to the serious nature of this recall, the NHTSA strongly advises vehicle owners to input their 17-digit Vehicle Identification Number (VIN) at vinrcl.safercar.gov/vin/ to see if their vehicle is affected. You can find your vehicle's VIN on the dashboard on the driver's side of the vehicle. It is usually also listed on the driver's side doorpost, your insurance card and your vehicle license and registration. The NHTSA has been having trouble with the VIN link so you can also check your VIN number on your vehicle manufacturer's website to see if your vehicle has any open recalls.
You can also check the list of vehicles below to see if yours is included. NHTSA Deputy Administrator David J. Friedman acknowledges this list is incomplete but here is the current list of potentially affected vehicles involving the air bag recall:
BMW: 627,615 total number of potentially affected vehicles
2000 – 2005 3 Series Sedan
2000 – 2006 3 Series Coupe
2000 – 2005 3 Series Sports Wagon
2000 – 2006 3 Series Convertible
2001 – 2006 M3 Coupe
2001 – 2006 M3 Convertible
Chrysler: 371,309 total number of potentially affected vehicles
2003 – 2008 Dodge Ram 1500
2005 – 2008 Dodge Ram 2500
2006 – 2008 Dodge Ram 3500
2006 – 2008 Dodge Ram 4500
2008 – Dodge Ram 5500
2005 – 2008 Dodge Durango
2005 – 2008 Dodge Dakota
2005 – 2008 Chrysler 300
2007 – 2008 Chrysler Aspen
Ford: 58,669 total number of potentially affected vehicles
2004 – Ranger
2005 – 2006 GT
2005 – 2007 Mustang
General Motors: undetermined total number of potentially affected vehicles
2003 – 2005 Pontiac Vibe
2005 – Saab 9-2X
Honda: 5,051,364 total number of potentially affected vehicles
2001 – 2007 Honda Accord
2001 – 2002 Honda Accord
2001 – 2005 Honda Civic
2002 – 2006 Honda CR-V
2003 – 2011 Honda Element
2002 – 2004 Honda Odyssey
2003 – 2007 Honda Pilot
2006 – Honda Ridgeline
2003 – 2006 Acura MDX
2002 – 2003 Acura TL/CL
2005 – Acura RL
Mazda: 64,872 total number of potentially affected vehicles
2003 – 2007 Mazda6
2006 – 2007 MazdaSpeed6
2004 – 2008 Mazda RX-8
2004 – 2005 MPV
2004 – B-Series Truck
Mitsubishi: 11,985 total number of potentially affected vehicles
2004 – 2005 Lancer
2006 – 2007 Raider
Nissan: 694,626 total number of potentially affected vehicles
2001 – 2003 Nissan Maxima
2001 – 2004 Nissan Pathfinder
2002 – 2004 Nissan Sentra
2001 – 2004 Infiniti I30/I35
2002 – 2003 Infiniti QX4
2003 – 2005 Infiniti FX35/FX45
Subaru: 17,516 total number of potentially affected vehicles
2003 – 2005 Baja
2003 – 2005 Legacy
2003 – 2005 Outback
2004 – 2005 Impreza
Toyota: 877,000 total number of potentially affected vehicles
2002 – 2005 Lexus SC
2002 – 2005 Toyota Corolla
2003 – 2005 Toyota Corolla Matrix
2002 – 2005 Toyota Sequoia
2003 – 2005 Toyota Tundra