Automakers Agree to Pay $553 Million, Takata Air Bag Claims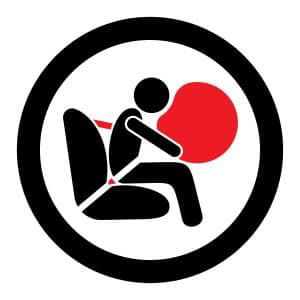 Four of the world's largest automakers have agreed to settle economic damage claims caused by exploding Takata airbags and their subsequent recall. Toyota, BMW, Subaru and Mazda will pay more than $553 Million to settle a class-action lawsuit for economic damages related to the recall, the largest in U. S. automotive history.
Over 100 million airbags are involved in the Takata recall. The airbags may explode without warning sending metal flying through car interiors putting out eyes, lacerating carotid arteries, and causing incalculable damage and injuries to drivers and passengers. 17 people have been killed by the exploding airbags, and at least 180 injured.
Although 100 million airbags have been recalled, this settlement covers only about 32 million.
Settlement funds will be paid to those who own or lease vehicles affected by the airbag recall to:
Reimburse out-of-pockets expenses
Supply loaner vehicles
Establish an outreach program about the recall so more airbags affected by the recall will be replaced in a quicker time
If there is any money left over from settlement funds, it will be paid out to owners and lessees of the vehicles up to $500 per person.
Damages for personal injury or wrongful death, or for property damage, are not covered through this settlement.
Ford, Honda, and Nissan did not participate in the settlement, and that portion of the class-action lawsuit with claims against these carmakers is ongoing.
One of the stated main goals of the settlement is to accelerate replacement of defective Takata airbags and to establish a recall completion date since automakers are so far behind in repairing recalled vehicles. Only 14 Million of the 100 Million airbags at risk for exploding have been replaced so many more people remain at risk injury or death. Peter Prieto, lead counsel for the plaintiffs in the class-action lawsuit, explained, "The low number of recalls to-date demonstrates the need for a settlement of this type, and we look forward to accelerating the removal of defective Takata airbags from the roads."
None of the automakers involved in the settlement have replaced even one-third of the air bags recalled.
The settlement will still have to be approved by a Federal judge, which is expected.
You can find out whether the airbags in your vehicles are affected by this recall by checking https://www.safercar.gov/.
Consumers may find additional information about the Takata MDL economic loss settlement at https://www.autoairbagsettlement.com or by calling 888-735-5596.