Widow Files Class Action Lawsuit Against Fresenius After Husband Dies Of Heart Attack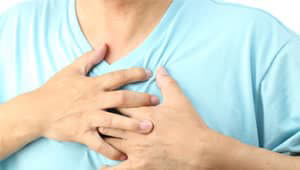 Kidney dialysis patients certainly have enough on their minds. They shouldn't have to be worried that the liquids being used during dialysis are dangerous or defective. Yet they do, at least when it comes to using GranuFlo and NaturaLyte – both of which have been linked to serious side effects.
Although the U.S. Food and Drug Administration (FDA) issued a Class 1 recall of the drugs in March 2012, lawsuits against the manufacturer, Fresenius Medical Care (FMC), continue to be filed. The most recent lawsuit was filed by a widow who claims that the drugs caused her husband's death.
Massive Heart Attack Could Have Been Avoided
That's what a California widow believes – if only FMC had warned patients using GranuFlo and Naturalyte. According to court documents filed last month in the U.S. District Court in the Northern District of California, Earin Blossom began kidney dialysis treatments three times a week at an FMC clinic in November 2010. His treatments included both GranuFlo and NaturaLyte. Five months later, he suffered a massive heart attack a few hours after a hemodialysis procedure and died.
His widow's lawsuit against FMC alleges that her late husband's metabolic alkalosis (caused by too much bicarbonate in the blood), heart attack and death were a direct result of his use of these products. She also alleges that Fresenius "failed to exercise reasonable care in manufacturing and selling defective dialysis products known as GranuFlo and and NaturaLyte." Her complaint is similar to hundreds of others filed in courts across the nation.
Injuries, Deaths & Damaging Internal Company Memo Spur Lawsuits
FMC owns and operates 2,100 kidney dialysis facilities in North America. As part of dialysis treatments, it manufactures and uses the liquid acid concentrates GranuFlo and NaturaLyte. In addition, FMC sells these liquids to other kidney dialysis centers.
The FDA recalled the products after an internal FMC company memo was leaked and stated that nearly 1,000 patients may have experienced a heart attack after using the products. The company had allegedly shared this information with their own facilities, but failed to share it with others – leaving approximately 125,000 patients at non-FMC owned clinics with an increased risk of injury due to:
cardiac arrhythmia (irregular heartbeat)
excessive carbon dioxide and bicarbonates in the blood
heart attack
hypotension (low blood pressure)
hypoxemia (low levels of oxygen in the blood)
low blood potassium
metabolic alkalosis (a blood irregularity)
Numerous product liability lawsuits filed against FMC have been consolidated in MDL (In Re: Fresenius GranuFlo/NaturaLyte Dialystate Products Liability Litigation) in the District Court of Massachusetts (FMC's headquarters is located in Waltham, MA) and will allow both sides to resolve common questions of fact.
Defective & Dangerous Products: What To Do If You've Been Injured
Manufacturers have a duty to make safe dialysis products and to warn consumers when they learn of potential risks, according to Greg Bubalo, Managing Partner and Head Attorney at the Becker Law Office. When they don't and someone is injured or dies, they must be held responsible. If you or a loved one has been injured due to a dangerous or defective product or drug, it's important to know that you have options and may be entitled to compensation.
An experienced products liability attorney can explain how the process works and determine whether you might be entitled to compensation in the form of hospital and medical bills, lost income, physical and emotional pain and suffering, rehabilitation and more – so that you can decide on whether taking legal action is in your best interests.
Tag: Widow Files Class Action Lawsuit Against Fresenius After Husband Dies Of Heart Attack
Tag: Widow Files Class Action Lawsuit Against Fresenius After Husband Dies Of Heart Attack