What You Need to Know about Kentucky's New IDs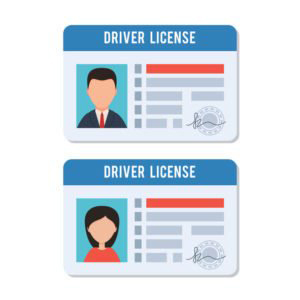 Initially, it was announced that starting in January 2019, Kentucky would finally be compliant with the federal 2005 REAL ID Act mandating additional security requirements for state-issued IDs. However, this was changed drastically by impact of COVID-19 on government offices and changes in scheduling. Specifically, most or all (in some cases) of the buildings responsible for producing the REAL IDs were closed or operating under restricted hours and visitation rules for the general public.
2020 Update on Kentucky's REAL ID
Due to the COVID-19 pandemic, air travelers in Kentucky were given another year to acquire a REAL ID. Beginning October 1, 2021, every air traveler 18 years of age and older will need a REAL ID license to board domestic flights in the U.S., unless they have a valid passport or military I.D. Applicants requesting a REAL ID must present documentation verifying identity, social security number and residency. Click here for a list of acceptable documents.
General Information and background about the Real ID in Kentucky
Congress adopted the federal 2005 Real ID Act as an enhanced security measure in response to the 9/11 terrorist attacks. The Real ID Act requires states to adopt additional security safeguards for state IDs before they will be accepted by federal agencies.
Matt Henderson, Kentucky Department of Vehicle Registration commissioner, explained, 'The driving force behind Kentucky's ' new, upgraded licenses, permits and IDs is security.' The program known as Confident Kentucky will strengthen the security of current Kentucky licenses including driver's licenses, personal ID cards, and driver's permits, to help prevent fraud, and to make IDs more difficult to forge.
When Can I Apply for The New IDs?
The general public began applying for the new IDs in January 2019. Due to the shutdowns caused by the coronavirus pandemic, there will likely be delays in the application, production, and enforcement processes. To find the latest information about this evolving situation, it is recommended you visit drive.ky.gov, an official government-run website for the Commonwealth of Kentucky.
What's Different About The New IDs?
Kentuckians must choose between two types of IDs: the standard license (driver's license, driver's permit, or personal ID card) or the voluntary travel ID.
The voluntary travel ID allows Kentuckians to drive a vehicle, to fly domestically, and to enter nuclear power plants and military bases.
The standard license is an upgrade of the current driver's license, and grants driving privileges. You will not be able to board a plane for a domestic flight with only a standard license.
Which ID Should I Choose?
Kentucky officials recommend you choose the new travel ID if you travel a lot, and don't want to carry your passport for both domestic and international travel. If you only need a license for general identification purposes, and to drive, apply for the standard driver?s license.
From now until October 1, 2021, the new standard driver's license, or your old unexpired Kentucky driver's license, will allow you to travel on domestic flights. After October 1, 2021, you will need either the new travel ID, or you must carry your passport, to travel domestically.
Where Do I Apply for The New ID?
You can apply for your new license beginning January 2019 at your county circuit court clerk's office where you normally go to renew your driver's license. When you apply, you will be given a temporary ID, and will receive your new ID in the mail within 5 to 10 business days.
What Documents Do I Need to Apply for a New ID?
For standard licenses, you will need one proof of residency in Kentucky, one proof of identity, and one proof of Social Security number. The travel ID requires two documents proving Kentucky residency, one proof of identity, and one proof of Social Security number.
Examples of acceptable documents include an original or certified copy of your birth certificate, or a passport to prove identity, while a Social Security card or a W2 can prove your Social Security number. A utility bill from your home, a tax return, or a signed lease or deed can prove residency.
For a complete list of appropriate documents to satisfy the proof requirements, follow this link: https://drive.ky.gov/Docs/AcceptableDocumentsVTID.pdf
How Long is the New ID Valid?
Initially, you can choose between a 4-year and an 8-year ID. Beginning in 2023, all new IDs will be valid for 8 years.
How Much Will the New IDs Cost?
The cost will depend upon whether you choose a 4-year or an 8-year ID, and depend upon which ID you choose. The prices listed below are for 8-year IDs:
Standard driver's license: $43.00
Standard motorcycle license: $43.00
Standard personal ID card: $23.00
Voluntary Travel ID driver's license: $48.00
Voluntary Travel ID motorcycle license: $48.00
Voluntary Travel ID personal ID: $28.00
4-year licenses and travel IDs will cost half as much.
Beginning in 2023, only 8-year IDs will be available.
What About Children Who Will Be Traveling by Airplane?
Children under 18 years of age do not need their own travel ID so long as they are traveling with an adult who has the proper travel ID.
How Will the New Licenses and IDs Be Different From Current Forms of Identification?
All new licenses and IDs will have a special mark showing they are compliant with the new federal law. The new licenses and IDs will also have special Kentucky symbols including the state flower, the state seal, and the Kentucky Capitol building. The new IDs will feature black and white, rather than color, portraits.
Find additional information at https://drive.ky.gov/Pages/default.aspx.