NHTSA Uses Twitter to Shame Texting and Driving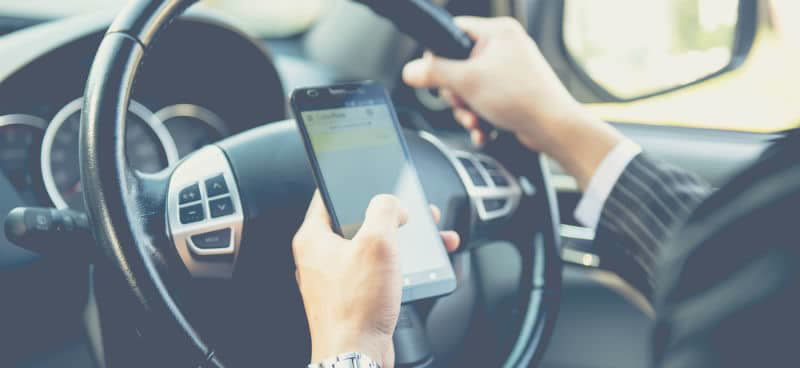 You know it is illegal and unsafe to send text messages while driving. Should drivers who persist in texting and driving be called out for their dangerous behavior and publicly humiliated on social media?
The National Highway Traffic Safety Administration (NHTSA) recently tried shaming texting drivers on Twitter for their dangerous behavior behind the wheel. According to an April 2016 CNET report, the agency responded to posts on its Twitter account from people who admitted to engaging in texting and driving with its own comments, followed by the hashtag #justdrive.
While the tweets apparently aimed at public shaming only appeared during a single weekend, they ignited discussion about whether the response was simply a frustrated NHTSA administrator lashing out, or the start of a more in-your-face approach to address the problem.
Texting and driving poses a safety hazard on roads, highways, and interstates in Kentucky and throughout the United States, despite public service campaigns to raise awareness of the dangers. A form of distracted driving, texting and driving is a contributing factor to many serious and fatal car accidents and injuries.
How Widespread is the Texting and Driving Epidemic?
According to Distraction.gov, a website developed by the NHTSA and the U.S. Department of Transportation, distracted driving accidents across the country result in more than 3,000 deaths and more than 400,000 injuries each year. Despite the efforts of local law enforcement agencies to raise public awareness of the dangers, these numbers continue to increase each year.
Here is an unsettling thought: as many as 660,000 drivers at any given moment are using cellphones or other electronic devices behind the wheel, according to the Distraction.gov website. Engaging in any activity that takes your focus off the task of driving is a distraction. Texting while driving is a particularly dangerous type of distraction because it involves the use of visual, manual, and cognitive skills.
Who is Most Likely to Text and Drive?
Drivers between the ages of 16 and 24 are more likely to engage in texting while driving, as well as other distracting activities such as taking photos behind the wheel, answering emails, making calls, and checking updates to social media sites such as Facebook and Twitter, according to NHTSA reports on the use of electronic devices while driving. Young drivers have the largest share of accidents involving texting and driving, as well as the largest proportion of fatalities as the result of these crashes.
Let Us Assist You Today
If you or someone you care about has been injured in a distracted driving accident, contact the Becker Law Office today. Our experienced car accident attorneys provide professional legal representation to advise you on how to hold responsible parties accountable for the injuries they cause, and will assist you in getting the compensation you need to recover. Serving Louisville, Lexington and Florence, Kentucky, and Cincinnati, Ohio, our car accident attorneys can help. Call or contact our office online today for a free consultation.