Thousands Die Waiting on Social Security Disability Appeal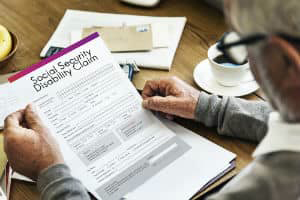 This blog post discusses the importance of hiring an experienced attorney when appealing a denied Social Security Disability claim. It addresses the challenges of the appeals process, including long wait times and the unfortunate number of claimants who have passed away while waiting.
The Backlog of Appealing Disability Decisions
If your request for Social Security Disability has been denied, you may be questioning whether to file an appeal. Many valid disability claims are denied initially. The appeals process can be frustratingly long. Having the guidance of an experienced attorney can prevent you from making an error that adds to the delay in getting a decision.
How Many People Die Waiting for Social Security Disability?
110,000 Americans have died waiting for Social Security Disability Insurance (SSDI) benefits in the last decade, according to the Government Accountability Office.
The Washington Post recently published an article outlining the experience of people caught in the Social Security Administration's (SSA) backlog of disability appeals. According to the article, nearly 19,000 people have died in the last two years while waiting for a judge's decision on their disability claim appeals.
The Washington Post article further explained that there are roughly 1.1 million claimants waiting for decisions, and there are 1,600 judges making the decisions. In fact, the average wait time for a decision is now about 597 days. If we keep in mind that many people applying for disability are extremely ill, this is tantamount to a denial.
What Happens if I Die While Waiting for SSDI?
In some cases, it may be possible for a spouse or an adult child to continue pursuing the deceased claimant's right to benefits after his or her death. If this happens, the SSA might award money to the surviving relatives based on an 'underpayment' of benefits during life.
SSA can also pay benefits to surviving spouses or children, provided they qualify. If this happens, and a claim is approved after death, the money is disbursed in a manner similar to the way a probate court would distribute the funds. There is an order in which the SSA will pay the funds.
Checking the Status of Your Disability Claim
If you want to know your Social Security Disability Status, you can go to the Social Security Administration's web page and create a personal my Social Security account online or call the toll-free number. The same is true for checking SSI disability status. Regardless of which benefit you are checking, the site and number should be the same.
As you may imagine, with wait times in excess of a year, checking every week may only serve to create more frustration. It is best to set your calendar so that you check once every month. Some people even prefer to check once every 3 months. Having access to a quick reference like an online status number can create a compulsive need to check repeatedly. It's best to hire an attorney and let that individual assume some of the burden of navigating the appeals process so that you can focus on your medical care and your family.
How Can an Attorney Guide You Through Social Security Disability Appeals?
Filing for disability is a complex process. The SSA's own research indicates that as much as 64 percent of all initial claims are denied. In fact, the majority of claimants receive a fairly swift denial. Yet, upon appealing the denial, mistakes such as using incorrect forms, failing to meet required deadlines, filing incomplete forms, and filing documents out of sequence can create unnecessary delays and headaches.
Having an experienced Social Security lawyer working on your case means more efficient and effective navigation of the bureaucratic appeals process. It means having a knowledgeable person to answer your questions as they arise. It also means having experience on your side.
Most people who file a claim with SSA have never done so before. That means you are going to be learning (and probably making mistakes) as you go. This is no time to take chances with critical benefits that you and your family need for survival.
Can a Lawyer Make the Case Go Faster?
A social security disability lawyer cannot speed up the decision-making process. But an attorney can help by making sure your application is supported by full medical documentation and complete work records to avoid additional delays.
While no attorney can guarantee the outcome of your disability appeal, you will give yourself the best chance if you have experience on your side. Using the SSA's own research and data, Congressman Robert T. Matsui from California testified before Congress in 2001 that 'professional representation is a valuable, and indeed vital, service. The disability determination process is complex. Claimants without professional representation appear to be far less likely to receive the benefits to which they are entitled.' See excerpts from his testimony before Congress in 2001.
Congressman Matsui went on to explain that for those with an attorney, about 64% received a positive award of benefits at the hearing level, while only about 40% of the applicants who represented themselves received benefits.
When Can a Social Security Disability Attorney Expedite the Appeals Process?
There are, of course, some situations that are unique. For instance, if a claimant has a terminal disease or illness that requires urgency in reaching a decision, the SSA has a process to expedite the handling of these claims. Naturally, even these cases sometimes get delayed. By definition, SSA defines these cases as ones where 'a medical condition that is untreatable and expected to result in death.' See SSA.
Get the Legal Help You Deserve
Millions of Americans depend on various types of Social Security benefits to meet their family's' needs each month. The SSA is overwhelmed with demands. Attorneys tend to get better results for their clients when appearing before Administrative Law Judges for hearings. Having an attorney can remove some of the uncertainty and confusion that surrounds dealing with the disability claims process.
The Becker Law Office has offices located throughout Kentucky to serve the needs of disabled clients across the region. Our attorneys understand that even though SSDI and SSI benefits are not a lot of money, sometimes those payments can be the difference between keeping a roof over your head and facing an eviction.
If you have applied and been denied disability benefits, or if you are considering filing a claim for benefits, contact us to schedule a free confidential consultation today.
Tags: (social security disability kentucky, kentucky social security disability, ky social security disability attorney, ky social security disability lawyer)