The Importance of Taking Pictures After a Car Accident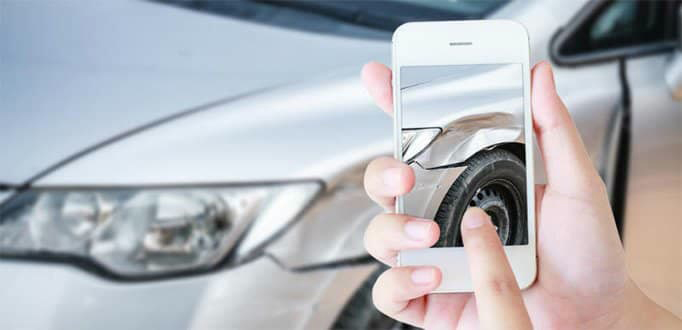 The Seriousness of Car Accident Photos
The aftermath of a car accident can be chaotic. When a person is sitting in a wrecked car with airbags deployed and staring through a shattered windshield, knowing what to do next can seem overwhelming. The first priority should be to check the condition of yourself and the others involved, call the police, seek emergency medical care if needed, and get to a safe location. Another important thing to do at the scene of a car collision is to take photos of the car accident.
Most people fail to photograph the accident scene because they do not realize just what powerful evidence car accident photos may provide. Having car accident photos documenting the damage and injuries can make the difference between a successful claim and a claim that fails to lead to a successful recovery.

A photograph can provide proof of how an accident occurred, what contributing factors may have had a role in the accident, and the extent of damages that a victim suffered as a direct result of the impact of the collision.
Car accident pictures show injuries, show damage to the vehicle, and record important details that may prove to be important at a later date, such as who was at the scene of the accident or what traffic signs were posted.

During negotiations with Kentucky insurance adjusters, your photos of a car accident can be presented as evidence to substantiate your injuries and the fault of the other party. Ultimately, car accident photos can help you to build a successful claim and recover the full compensation to which you are entitled.
How to Take Car Accident Photos
Knowing a few tips about taking car accident scene photos can go a long way to improving the quality of the photos. Consider these suggestions for capturing the most evidence possible:
1. Take photos of the surrounding scene, not just the damage.
Getting pictures of the car damage is very important. But context is important as well. There may be things in surrounding areas – even if you do not notice them at first – that can be used as evidence. Take pictures of surrounding businesses. One of these businesses may have security cameras that caught the accident on video. Having a photo will help you to remember to contact these businesses at a later date.
2. Capture pictures of traffic signs.
You are probably wondering why taking a picture of a stop sign or a traffic light matters. But knowing that a traffic sign was present when an accident occurred may be a clue in reconstructing how the accident happened. Overgrown shrubbery at an intersection may make a traffic sign or approaching traffic harder to see. If there is a picture of a yield sign at an overgrown intersection where the accident occurred, it may imply that the at-fault driver failed to yield. Overgrown shrubbery can be trimmed so it is important to take photographs at the time of the accident.
3. Photograph witnesses, police officers, and the other driver.
The more that you know about what happened at the scene of an accident, the better. For this reason, you should take pictures of everyone who is at the scene, including any witnesses, police officers, and the other driver. Passengers should also be photographed. When your attorney is trying to find witnesses who may be needed for testimony, these photographs will help jar your memory.
4. Take pictures of the damage.
There will probably be plenty of damage to photograph at the scene of an accident. Damage may include internal and external damage to any vehicles involved, damage to another object or building, and damage to a roadway or sign. In addition to capturing multiple shots of the damage, make sure to photograph any skid marks, debris, or other signs that an accident occurred.
5. Photograph important details.
There will be a number of details about your crash that you may not be able to recall on the spot. Photograph the make, model, and license plate number of the other driver, the other driver's license, the other driver's insurance, and registration information, the badge of responding police officers, and something with a time and date stamp on it (like the face of your cellphone).
6. Take pictures of your injuries.
Taking pictures of your injuries is one of the most important things that you can photograph after a crash. You should take pictures of your injuries as soon as possible after they were sustained.
7. Take more pictures than you think you need.
Take more pictures than you think you will need. You never know what you might notice in a picture that you originally missed. Take pictures of everything that you think is relevant, and take pictures of the same thing from multiple angles.
What if I Cannot Take Pictures at the Accident Scene Because I Am Injured?

In some cases, a car accident victim will be unable to take photos at the scene because his or her injuries prevent.
If possible, find a family member or friend who can take pictures on your behalf as soon as possible. If you are unable to reach someone immediately, photos of your injuries, damaged to your vehicle and skid marks can be taken at a later date. Taking pictures at the scene of the accident, however, is always preferable.
How a Kentucky Car Accident Lawyer Can Help You
In Kentucky, a driver's personal injury protection (PIP) insurance coverage will pay for injuries up to $10,000 regardless of fault in a car accident, according to the Kentucky Department of Insurance. Because of this, you may think that taking photos is not important. However, your medical bills may exceed the limits of your no-fault insurance and you need to prove that your injuries were in fact caused by the car accident as part of an accident claim. Photos will help.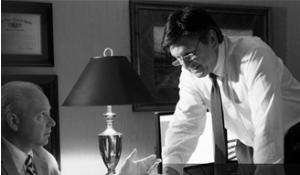 To learn more about the importance of taking car accident photos and the car accident claims process, reach out to an experienced Kentucky car accident lawyer today.
At the Becker Law Office, our attorneys are ready to get to work on your case today. Contact us now for your free consultation.