Bird Scooter Accidents in Louisville, KY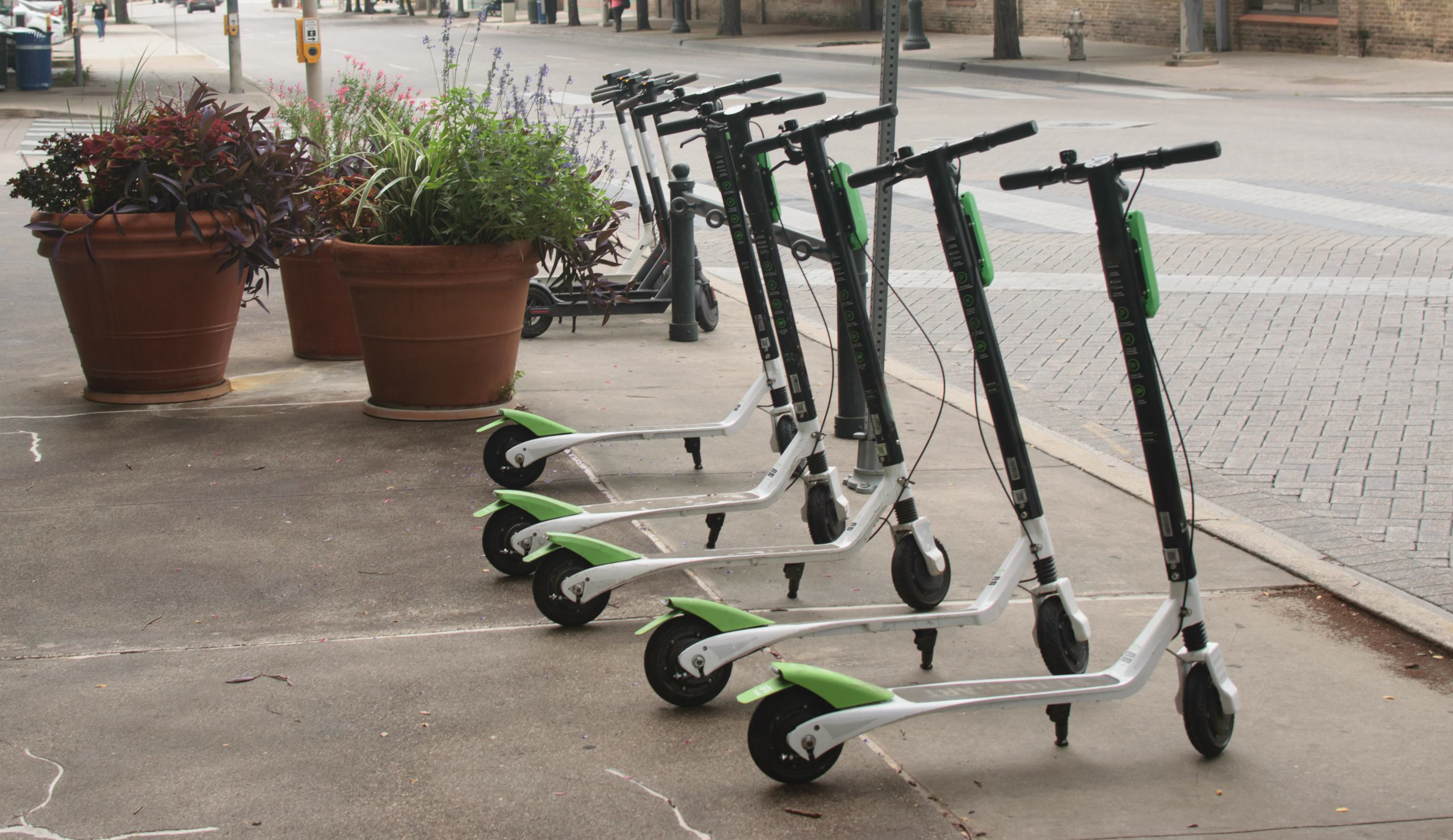 What Are Bird Scooters and Where Are They Located?
On the heels of ridesharing programs such as Uber and Lyft, app-based powered scooter rentals are growing in popularity. Scooters can be a fun and convenient transportation option, but improper scooter use has already led to multiple people being injured. Some people have sustained fatal injuries in scooter crashes.
People who are injured in accidents caused by inattentive motorists, reckless scooter use, or defective scooters could be entitled to compensation for their medical expenses, lost wages, and other damages.
Bird is one of the many dockless scooter-share companies operating in the United States. Its scooters typically cost $1 to rent and about 15 cents per minute to ride. Unlike traditional bike-sharing systems utilized by many cities, dockless scooters do not have to be returned to specific pickup spots.
Dockless scooters use Global Positioning System (GPS) technology so the scooters can be located through the Bird app. Bird scooters can typically be found in most urban areas of Louisville.
How Do You Ride a Bird Scooter Safely?
Bird recommends that all scooter users wear helmets. Louisville requires all people under 18 years of age to wear a helmet when riding in any Metro Park. Unfortunately, helmets are not attached to the scooters and many riders choose to operate the vehicles without any protective headgear.
To start a Bird scooter, a person pushes the scooter two or three times with their feet before pressing the throttle button with their right thumb once the scooter is in motion. A person should place both feet on the footboard while riding.
Scooters should primarily be ridden in bike lanes on city streets. You should never ride a Bird scooter on any high-speed roads and highways. Sidewalks should only be used when bike lanes are not available.
The speed and controls of a scooter can take some time to get used to, so a person should first become familiarized with the Bird scooter's responsiveness. You will want to know how quickly you can stop as well as how to turn and steer the scooter.
Common Bird Scooter Accidents and Injuries
Scooter accidents can result in devastating injuries for riders. In some cases, other people can be injured by an inexperienced, negligent, or reckless scooter user.
The types of injuries that people sustain will depend on the specific circumstances of a crash. In general, some of the most common injuries may include:
Fractures
Sprains
Muscle strains
Nerve damage
Facial injuries
Neck injuries
Spinal cord injuries
'Paralysis
Some Bird scooter accidents can be fatal. When a person is killed because of a scooter operator's negligence or a defective Bird scooter, a family member may be able to file a wrongful death lawsuit.
How Bird scooters are Faring in Kentucky
In July 2018, the Louisville Courier-Journal reported that Bird scooters were removed from Louisville city streets only 36 hours after making their debut in downtown Louisville as well as the East Market District and Highlands neighborhood. On September 27, 2018, Louisville Metro Public Works and Assets released a dockless vehicles policy establishing the means and methods by which dockless vehicle operators could be licensed to operate within the Louisville-Jefferson County area.
The policy defines a dockless vehicle as a bicycle, electric bicycle, or electric motor-assisted scooter that can be located and checked out without interacting with a human, or an electric motor-assisted scooter that has handlebars is designed to be stood upon and is powered by an electric motor that is capable of propelling the scooter at a speed no more than fifteen miles per hour on a paved level surface.
The policy designated a zone for dockless vehicles to operate within that is mostly within the boundaries of Interstate 264 that encircles the city. Vehicles found outside this zone constitute violations.
Every company must go through a six-month probationary period before it can be granted an operating authority license. Subsequent operating permits are non-probationary and expire after 12 months.
Operators can have no more than 150 vehicles during the first month of operation, and incremental increases of 100 vehicles per month will be allowed provided that ridership exceeds four rides per day. A fleet will need to be reduced if ridership falls below 2.5 trips per day, and a cap of 650 vehicles applies to all fleet operators.
Hiring a Personal Injury Lawyer After a Bird Scooter Accident
Did you suffer severe injuries or was your loved one killed in a Bird scooter accident in Louisville? The attorneys at Becker Law Office have the experience you need after a serious accident. Our attorneys offer a free, no-obligation consultation if you or your loved one has been hurt as a Bird scooter rider or if a scooter rider has caused you to have an accident. Call us at (888) 753-7162 or fill out an online contact form to speak to a member of our legal team right away.
If you sustained serious injuries or your loved one was killed in a Bird scooter accident in Louisville, you should immediately contact an experienced attorney for help. Our legal team at Becker Law Office will be able to conduct an independent investigation of your crash to determine the cause, secure relevant evidence, and work to make sure the negligent party is held accountable.
The dedicated attorneys at Becker Law Office have been handling all kinds of injury cases for more than three decades. We understand the local laws regarding dockless scooters in Louisville and how they apply to personal injury accidents. Call (888) 753-7162 or contact us online to have our lawyers provide a complete evaluation of your case during a free consultation.