Social Security Upgrades Its "Social" Security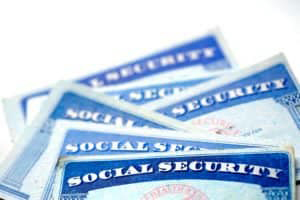 In this era of security breaches and identify theft, the Social Security Administration (SSA) is taking additional steps to secure your first and most important identifier, your Social Security Number and social security information. Beginning June 10, 2017, the SSA is adding a second layer of identity protection to the system to help better protect your account from identity theft and potential unauthorized use.
In May 2012, the SSA created an online system called my Social Security, and since that time, more than 30 million people have created an online account. If you already have an online account, there will now be two methods of identification when you sign into your account.
When you sign into your my Social Security account on or after June 10, you will first sign in with your username and password as you do now, then you will be directed to choose either your cell phone or your email address as your second identification method. A security code will be sent to whichever method you choose, either cell phone or email, and you type the security code into your account home page to access your my Social Security online account.
You do not have to do anything right now although you may want to sign in to your account checking to ensure you remember your username and password. The new security changes will take place automatically on June 10, 2017 as a way to help better protect your account and your social security information.