Halloween Safety Tips for a Spook-tacular Night!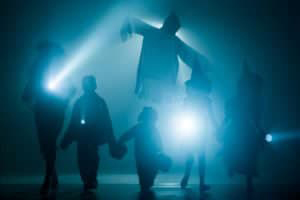 Tips to Make Safe Halloween Memories
Halloween is a favorite holiday of children and adults alike, but any Halloween scares should be all in good fun, not due to a potentially harmful or life threatening situation. Costumes, candy, and the tradition of trick-or-treating conjure up wonderful Halloween memories, but also present potential holiday hazards and increased risks of injury. Happy Halloween memories are sure to be had if safety is at the top of your "to do" list.
Costumes
Halloween costumes present all kinds of potential hazards. Follow these safety tips to avoid costume mishaps:
Avoid tripping hazards by making sure costumes are not too long, or drag behind you. Long, flowing costumes can also be fire hazards around bonfires, candles and pumpkins with candles.
Avoid wearing masks and hats that can obstruct vision and prevent seeing a car or other hazard before it's too late. If you must wear a mask as part of your costume, push the mask up onto your head while walking between houses and pull it down once you get to your next trick-or-treating stop.
Be cautious when using face or body paint. Paints can cause potentially life threatening allergic reactions so test a small patch of skin before applying paint all over.
Reflective tape and bright, reflective costumes are good ways to increase your visibility to drivers and other pedestrians.
If wearing store-bought costumes, make sure the label says "flame-resistant." If wearing a homemade costume, choose flame-resistant fabrics such as polyester and nylon.
Experts recommend against using decorative contact lenses unless prescribed and fitted by an eye doctor. Decorative contact lenses that change eye color make eyes look red or like cat-eyes, for example, but are not FDA-approved as safe and effective.
Candy and Food
In addition to dressing up, a big part of Halloween involves trick-or-treating. Before indulging in yummy treats and food, follow these tips to avoid injuries due to food or candy:
Inspect all candy at home before eating anything.
Throw away anything that is partially wrapped, looks like it's been tampered with, or is suspicious in any way.
Do not eat any homemade treats that have not been commercially wrapped unless you know and trust the source of the homemade goodies.
Be aware of food allergies before indulging in your Halloween treats. Many contain nuts, milk, and other allergens so it's best to check the label first before indulging that sweet tooth.
Be alert to choking hazards especially in younger children. Small, hard candies, peanuts, and gum can all pose choking threats to young children.
Trick-or-Treating
Halloween trick-or-treating is great fun, but it also presents additional hazards that are not typically present on other nights of the year. Thousands of pedestrians are injured each Halloween as they compete with cars for space in and around roadways and sidewalks. Here are some tips to help you navigate safely while accompanying little ghosts and goblins:
Parents should always supervise children younger than 12 years old while trick-or-treating who may not appreciate vehicle and other dangers in their Halloween excitement.
Plan in advance where you will go to ensure the safest route possible.
If older children are out by themselves, agree in advance on where they will go and the route they will take, and regularly keep in touch via cellphone.
Try to limit trick-or-treating to well-lit areas, and always keep a flashlight with you to illuminate sidewalks and walking spaces, and help alert drivers to your presence.
Always walk on sidewalks where available. If there are no sidewalks, walk facing traffic as far away from cars as possible.
Always look both ways before crossing the street, and use crosswalks where available.
Although pedestrians do have the right-of-way, many drivers do not follow that rule, or may fail to see a child in a dark costume before it's too late. As a pedestrian, it's crucial to keep a constant lookout for cars and other vehicles when on or near a roadway. Follow all traffic signals, use crosswalks where available, and be vigilant at all times.
Make happy Halloween memories this year and leave the scary stuff to spooky noises, ghost stories and ghoulish costumes by being attentive to safety from the word "boo!"