How to Avoid a Vehicle Accident Lawsuit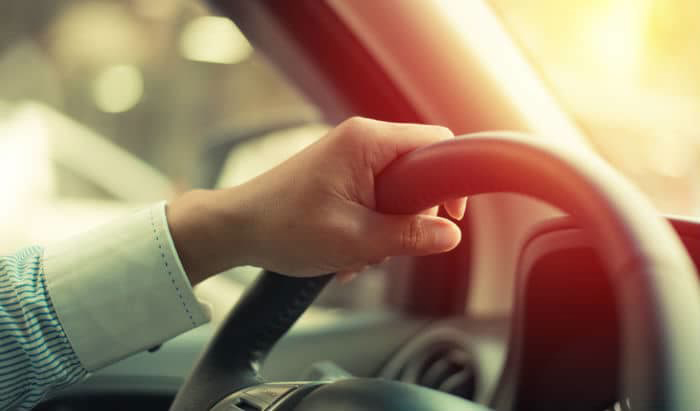 The New Year is quickly approaching. And if you are still scratching your head over what your New Year's resolution should be, why not make a New Year's resolution for safer driving? Here is a look into what you need to know about car accident statistics in your state, how you can improve your driving, and what to do if you are ever involved in an accident in Kentucky. If you resolve to be a better driver this year and practice safe driving habits, you may save your life or the life of someone else.
Vehicle Accident Statistics in the U.S. and Kentucky
The Kentucky Traffic Collision Facts Report disclosed that there were 638 victims of fatal traffic collisions in the year 2012, and 590 in the year 2013. As the number of fatalities decreased in the one-year period, the number of injuries decreased as well. In 2012, there were 24,077 car accident-related injuries, whereas in 2013 there were only 22,868. There were slightly fewer property damage collisions in 2013 than there were in 2012.
While the specific type of injuries sustained by victims in nonfatal crashes is not recorded, it is likely that many of these were very serious. Some of the most serious injuries that a person can sustain in a car accident include:
Back and neck injuries
Spinal cord and spinal column injuries
Broken bone/fracture injuries
External injuries
Internal bleeding injuries
Traumatic brain injuries
Safe Driving Habits to Learn
An accident can happen in a split second, forever changing a person's life. The good news is that the vast majority of accidents that occur every year are preventable. A New Year's resolution for safer driving may be part of the solution.
You should focus on improving your safe driving habits and the safety of those around you. Here are a few that are especially important:
Do not drive while distracted
Your cell phone, the radio, the kids in the backseat, your pet, an event happening on the side of the road, the morning coffee and your afternoon snack can all be incredibly distracting. While it may be hard for you to commit to not letting things take up your attention, focusing on the task of driving is a huge part of driving safely. In fact, gov reports that in the year 2013, there were 3,154 people killed in accidents involving a distracted driver.
Prepare your route in advance
Before you get in your car to head out on a long road trip, give your route some consideration. Listen to accident reports. Have any traffic crashes been reported? Are there any road closures? Think about the weather. Is it snowing or raining out? If so, is your vehicle prepared to handle the bad weather. The more you know about your route, the more prepared you will be to handle it. And, you will also be less likely to be caught by surprise by traffic, and will be able to leave the house in advance if necessary.
Get your road rage in control
If you are prone to episodes of road rage, you need to learn how to get your road rage under control now. Road rage can lead to bouts of aggressive driving, which in turn increases your risk of being involved in a car accident.
Never drive while impaired
There is no better New Year's resolution for safer driving than to resolve always to drive while sober and fully aware. This means never operating a motor vehicle after drinking alcohol, using controlled substances, or using certain prescription drugs.
Be patient while driving
Impatience is a major cause of accidents. Some drivers cannot wait for the red light, cannot wait to make their turn, or cannot wait to get to their destination, and end up speeding as a result. While being patient may mean that you arrive at your location a few minutes later than you originally planned, it may also mean that you arrive there in one piece.
Take an Online Defensive Driving Course
Another great thing that you can do this holiday season if you want to resolve to be a better driver is to sign up for an online defensive driving course. The National Safety Council offers cost-effective defensive driving courses online. These courses are relevant to all drivers specifically designed for employees who need to drive on a regular basis. For example, the 90-minute defensive driving course on distracted driving has information that all drivers can relate to, and highlights information like how using a cellphone increases the risk of collision, injury, and death.
In addition to the safe driving habits above, Edmunds.com also encourages drivers to keep safety in mind when purchasing a vehicle, make sure that everyone in the vehicle buckles up, keep the tank full, and learn how to change a tire.

Avoid a Vehicle Accident Lawsuit
We hope that you will make the decision to resolve to be a better driver. Doing so can help to keep your insurance premiums low, prevent you from getting a traffic ticket, and reduce your risk of being involved in an injury-causing accident. Good driving can also help to encourage safe driving habits in your friends and family members, as well as other on the road.
However, even the best drivers in the world are sometimes the victims of those who are not. If you are involved in an accident with an irresponsible driver and you are harmed as a result, do not wait to take action. The experienced Kentucky car accident attorneys at the Becker Law Office can help you, whether you are filing a claim with the insurance company or filing a lawsuit. Serving the areas of Lexington, Louisville, Florence, and beyond, we want to answer your legal questions today. Contact us by phone or online for a free case consultation.