Prescription for Danger: Medication Errors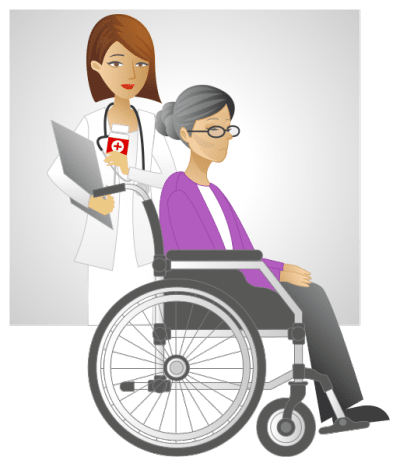 A medication error can occur in any setting. A loved one who is looking after an elderly relative can give them the wrong medication, causing an adverse reaction. An elderly person can get confused and take the wrong medication or take the wrong dosage. Residents of nursing homes take one or more medications and rely on nursing home staff to administer proper medication in the correct dosages and on schedule. But errors do occur.
A 2014 report by the U.S. Office of Inspector General (OIG) found that one in three residents of skilled nursing homes suffered a medication error, infection or some type of harm related to their treatment. Doctors reviewing the case files found that 59 percent of the errors were deemed preventable.
ProPublica, the nonprofit investigative journalism group that reported on the OIG report, said the frequency of people being harmed under skilled nursing care (most often in nursing homes) exceeds that of hospitals, where medical errors receive the most attention.
The National Coordinating Council for Medication Error Reporting and Prevention says a medication error is any preventable event that occurs while the medication is in the control of the health care professional, patient or consumer that may cause or lead to the patients' harm or inappropriate use of the medication. Errors may occur in:
Prescribing medication incorrectly
Communicating medication orders, including misunderstanding nomenclature
Labeling or packaging medications, including misusing nomenclature
Compounding drugs to create a customized medication
Dispensing of drugs
Administration, such as incorrect dosages or administration at incorrect intervals, which may result in overdose or under-dose and lack of effectiveness, or an actual mistake in how the medication is given to the patient
Use (why the drug is administered, such as for unapproved, "off-label" uses).
Medication errors that reach the patient may lead to various levels of harm, including:
Requiring monitoring of the patient to guard against harm and to intervene if harm results. A nursing home resident who is advised of a medication error (as they should be ethically) may experience undue fear and stress, which could be harmful to some patients. Additionally, increased monitoring of one resident takes resources away from others.
Temporary harm requiring medical intervention at the nursing home. Medical intervention that saves a nursing home resident can also have the effect of exacerbating a frail or infirm resident's condition.
Temporary harm requiring hospitalization. More than half of patients identified in the OIG report as harmed by errors had to be admitted to the hospital.
Permanent harm directly or indirectly caused by the medication error, including harm caused by intervention required to mitigate the medication error.
Harm requiring intervention to sustain the patient's life.
Many nursing home residents are in fragile health. Their well-being can be adversely affected by improperly administered medications, invasive medical procedures, heightened stress or a major disruption in their daily routine. None of this should happen because of a preventable error due to a staff member's negligence.
Anti-Psychotic Medications Often Misused in Nursing Homes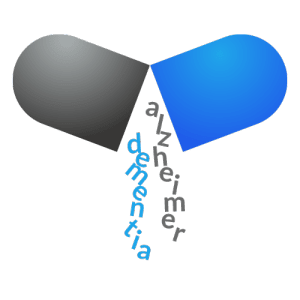 The overuse of antipsychotic medications in nursing homes was recently the subject of a White House Conference on Aging. Experts said many nursing home residents are inappropriately being given antipsychotics as a means of controlling certain symptoms of dementia, such as aggression, agitation, delusions and wandering.
More than half of nursing home residents have some form of dementia, and many experience behavioral and psychological symptoms associated with dementia (BPSD). And while even the American Society of Consultant Psychologists suggests some legitimate use of antipsychotics to control BPSD, such use is off-label.
The Food and Drug Administration (FDA) warns of the danger of providing antipsychotics to dementia sufferers, and does not approve of using them for dementia-related psychosis. The FDA warning reflects the findings of several studies, which show that antipsychotic medications or antidepressants raise the risk of death when prescribed to control behavioral problems in dementia patients.
A 2014 AARP report says as many as one in five nursing home patients are given antipsychotic drugs unnecessarily. Experts interviewed by AARP blame the problem on:
Inadequate training;
Chronic understaffing; and
Aggressive marketing by pharmaceutical company representatives.
The U.S. Department of Justice reached a health care fraud settlement in 2013 with Johnson & Johnson and its subsidiaries to resolve criminal and civil charges related to alleged aggressive marketing of drugs, including antipsychotics, to nursing homes for unapproved uses.
The Justice Department alleged that sales representatives of Janssen Pharmaceuticals Inc., a J&J subsidiary, marketed Risperdal to treat patients with dementia for symptoms such as anxiety, agitation, depression, hostility and confusion, though it was not approved to treat those conditions.  Johnson & Johnson paid $2.2 billion in criminal and civil penalties, one of the largest health care fraud settlements in U.S. history.
In 2009, Eli Lilly agreed to pay $1.45 billion for marketing its antipsychotic, Zyprexa, to nursing homes and assisted living facilities as a treatment for dementia, including Alzheimer's disease, in elderly people.
In short, pharmaceutical companies, nursing home managers and medical personnel trained in geriatrics all know or should know that antipsychotic medications are not approved as treatment for behavioral and psychological symptoms associated with dementia (BPSD).
Negligent Medication Errors in Nursing Homes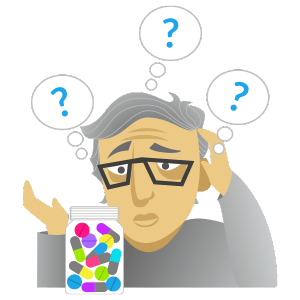 Nursing home medical and pharmaceutical staff should be adequately trained in all aspects of administering medications. The facility should have policies and protocols in place to ensure safe and effective use of all medications, and should consistently enforce them.
When errors occur because someone purposely ignores proper procedure to save time or effort, or because of carelessness, this negligence may be cause for a claim, if it results in significant harm to a resident. When polices or procedures for administering medication are nonexistent, inadequate or consistently disregarded, the nursing home may be liable. Pharmaceutical companies and/or their employees that ignore regulations for the sake of profit can be held accountable for their negligence and recklessness.
At the Becker Law Office, our attorneys work with nursing home residents and/or their families when medication errors and other forms of health care provider negligence cause harm to residents. We can help you file reports with authorities in Kentucky, Tennessee, Indiana or Ohio, and conduct an independent investigation to help document and put an end to dangerous practices. In cases of medication error, we may be able to recover damages to compensate you for medical expenses and losses that you and/or your loved one have endured.
If you suspect a nursing home resident you care for has been harmed by a medication error, please contact the Becker Law Office at (502) 333-3333 or online as soon as possible to discuss your case.