Pool Accidents: Simple Steps to Save Lives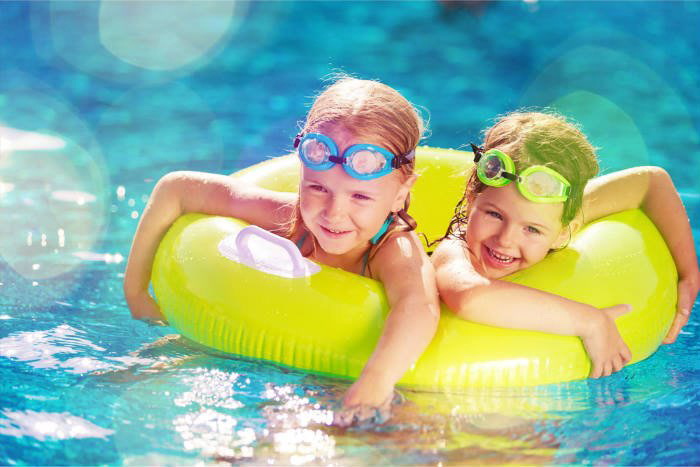 The article discusses the increase in injuries and drownings in swimming pools during the summer months. Drowning and slip-and-falls are the two main types of accidents associated with swimming pools. Lack of child supervision, broken pool equipment, negligent lifeguards, low visibility, malfunctioning pool drains, lack of proper safety equipment, lack of safety fencing and gates, and overcrowding are some common causes of drowning.
Summer is officially here, which means many people will be putting on swimsuits and cooling off in swimming pools. Unfortunately, increased swimming pool activity usually means an increase in injuries and pool drownings during the summer months.
Drowning remains the leading cause of unintentional death for children younger than 5, according to the Centers for Disease Control and Prevention. On average, more than 300 children drown in pools, spas and bathtubs each year.
Before diving in this summer, take a moment to review the information about how swimming pool accidents occur, how to avoid them and who can be held responsible when they occur.
Causes of Swimming Pool Accidents
There are two main types of accidents associated with swimming pools: drowning and slip-and-falls.
Drowning
Drowning and near-drowning occur when someone is left submerged in water and is unable to breathe, eventually causing the lungs to fill with water. Some common causes of drowning include:
Lack of child supervision
Broken pool equipment
Negligent lifeguards
Low visibility (inadequate lighting or murky water)
Inadequate signage (depth, lifeguard off duty, etc.)
Malfunctioning pool drains
Lack of proper safety equipment
Lack of safety fencing and gates
Overcrowding
Drowning often results in death, and in fact children can drown in less than a minute. Children swimming without an adult present causes many drownings. Even if someone survives a near-drowning, he or she may be left with permanent injuries from submersion, including brain damage.
Slip-and-fall
The area around pools is naturally going to be wet, but that doesn't mean that the area should be slippery. Pool owners have a duty to ensure that the surfaces around pools, including locker rooms and sidewalks, are slip-resistant.
When pool owners fail to design, construct, or maintain these slip-resistant surfaces, it puts people in danger of slipping and falling. There are many possible consequences associated with slip-and-falls, including:
Fractures
Knee injuries
Head injuries
Neck, back, and shoulder injuries
Spinal cord injuries
Skull fractures
Brain damage
Death
If you or a loved one was recently injured in a slip-and-fall or drowning accident at a pool, you may be able to seek compensation if someone else's carelessness or disregard for safety caused the accident. But, it isn't always clear who the responsible party is.
Who Can Be Held Responsible for Swimming Pool Injuries?
Determining liability in swimming pool accidents can be complicated. With family members, individual staff members, maintenance workers, and property owners associated with the pool, it can be unclear whose fault the accident really was.
Some swimming pool accidents involving personal injuries are under the category of premises liability. The owner of the property where you were injured failed to adequately maintain or secure the property or post an adequate warning of a hazard, and this failure caused your injury.
To prove premises liability, you have to show that the property owner owed you a duty of care and failed to reasonably meet that duty, which resulted in your injury. If you were injured in a public pool, a hotel pool, or a waterpark, you may have a legal right to file a premises liability lawsuit and hold the pool owner accountable
However, not all swimming pool accidents can be considered premises liability. Sometimes, an individual might be at fault, such as a negligent lifeguard or babysitter. In these cases, you may be able to sue that person directly.
The best way to determine whether a business or property owner may be held liable for a pool injury is to work with an experienced swimming pool accident lawyer.
Pool Safety Tips
We recommend the following safety standards when enjoying the water all summer long:
Supervise all children
Get swimming lessons for anyone who cannot swim
Put up fencing around pools and spas that is at least 4 ft. tall
Add safety covers and cover locks to all pools and spas
Affix pool drain covers to prevent hair or clothing from entrapment
Set up alarms
Get CPR training
Teach children basic water safety tips
The Consumer Product Safety Commission recommends a pool safety tool-kit including:
First aid kit
Scissors to cut hair or clothing
Charged portable phone to call 911
Flotation device
If you are going to be around the water, it is essential that you and your children learn how to swim and have basic life-saving knowledge. The American Red Cross branches in Louisville and Lexington offer swimming lessons and basic water safety in addition to First Aid classes and CPR training. You'll find contact information for both facilities at the end of this article.
Louisville Metro and Lexington-Fayette Urban County governments also provide swimming lessons for children ages 6 months through adult at their city pools.
In Louisville, weekday and Saturday swimming lessons are available at Mary T. Meagher Aquatic Center in Crescent Hill. Contact information: swimming lessons and CPR training at Mary T. Meagher Aquatic Center: www.metro-park.org (502-897-9949)
Lexington Parks & Recreation offers four sessions of swimming lessons beginning June 4 and lasting two weeks each session. Lessons are offered at five different community pools in the Lexington area. Contact information: Lexington Parks & Recreation.
As you and your loved ones enjoy the water this summer, the Becker Law Office encourages you to follow the Pool Safely recommendations and to take a common-sense approach to water safety.
Contact a Pool Accident Attorney
If you or a loved one has been injured in a swimming pool accident in Kentucky, the Becker Law Office can help. We are knowledgeable about slip-and-falls, drowning accidents, premises liability, and pool accidents in general. We will investigate your accident to determine who is responsible and how best to get the compensation you deserve. To set up a consultation to talk about your case, call us today at (888) 517-2321.