Paula Abdul Pays Settlement "Straight Up" After Slip and Fall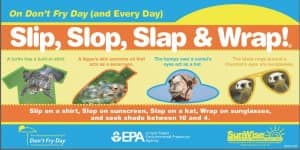 It doesn't always pay to be a celebrity…sometimes it costs you…big time! X Factor judge Paula Abdul learned that expensive lesson recently when she agreed to pay $900,000 to settle a slip and fall injury occurring at her home.
While filming Abdul's reality show, "Hey Paula", a producer of the show claimed she fell and injured herself in Abdul's driveway because of its defective and dangerous condition. We assume that Paula either created or knew of the hazard but did not warn her producer.
Slip and Fall cases, also known as Premises Liability law, outlines a property owner's responsibilities towards people on their property. The owner's responsibility owed to YOU depends on why you are on their property.
The most common type of slip and fall injuries occurs at places we visit all the time— the grocery store, movie theatres, restaurants, and the Mall. These businesses invite you onto their property so you can spend your money at their business. In this type of situation, you are a business invitee and property owners have a responsibility to inspect their premises to make sure they are safe, to make any necessary repairs, and to warn you of any dangerous condition about which they know or should know.
Watch for our next posting where we will outline a plan of action if this ever happens to you!
Tag: Paula Abdul Pays Settlement "Straight Up" After Slip and Fall