Becker Law Office Announces Partnership with Safe Ride KY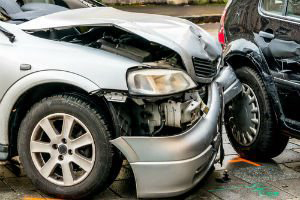 Safe Ride KY Partnership with Becker Law Office
Becker Law Office, a law firm in Kentucky that specializes in disability and serious injury cases, is proud to announce that it has partnered with Safe Ride KY, a coalition of non-profit, private, and public entities committed to ending impaired driving in the region. Through this strategic partnership, Becker Law Office hopes to expand Safe Ride KY's program awareness and keep more drunk drivers off of the road.
Drunk driving remains a massive issue in Kentucky. An increased blood alcohol level weakens a driver's decision-making skill, lowers coordination, and slows reaction time. Impaired driving is considered unacceptable and dangerous to the community. While numbers have lessened, alcohol-related accidents still killed 175 individuals and injured 1,974 in 2016, according to Safe Ride KY.
The collaboration of Becker Law Office and Safe Ride KY is rolling out its new safety campaign. The campaign fights drunk driving as well as the emerging trend of drug-impaired driving with the message, 'Drive Sober or Get Pulled Over.'
Safe Ride KY and Drunk Drivers
Last Holiday season, Safe Ride KY had a successful campaign targeting drunk drivers. They took over 700 possibly impaired drivers off the Kentucky roadways throughout the holiday campaign. The program presented $20 discounts on rides via CityScoot and Lyft services between December 15, 2017, and January 1, 2018.
Becker Law Office is excited to work with Safe Ride KY. They take pride in the communities in which they have served as legal advocates for over two decades. The staff and attorneys of the law firm take an active role in the civic life of their communities as both supporters and participants.
'Everybody can avoid impaired driving,' says Greg Bubalo, managing partner of Becker Law Office. 'Having accessible, convenient, and safe transportation options is vital. Through this new partnership with Safe Ride KY, we are encouraging Kentuckians to make responsible choices always and to avoid impaired driving. We thank Safe Ride KY for allowing us to be their newest sponsor, and we thank riders who are making the responsible decisions to handle a sober ride home instead of risking driving impaired.'
The majority of impaired driving accidents occur at night and throughout the weekend. In cities like Louisville, Kentuckians can anticipate ride discount offerings in 2019 as the coalition, and the law firm relaunches the program on a few high-traffic holidays such as Independence Day, St. Patrick's Day, Labor Day as well as Halloween.
About Becker Law Office
Becker Law Office is a law firm that specializes in disability or injury cases in Kentucky, Tennessee, Ohio, and Indiana. Their lawyers understand what a shocking impact an injury or accident can have on a victim as well as their family. The law firm is driven by one goal: to safeguard the rights of its clients.
About Safe Ride KY
Safe Ride KY is a coalition of non-profit, private, and public entities dedicated to ending impaired driving across Kentucky. The organization is led by Kentucky's Distiller's Association as well as its members and backed by the Wine and Spirits Wholesalers of Kentucky, Buzick Construction, and Independent Stave Company.