NTSB Says Bus Accident That Injured 30 Children Caused By "Scrap-Bin" Tires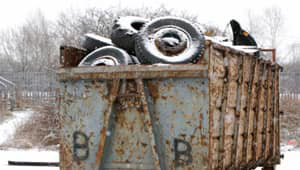 Over 30 Jefferson County Public School students and five adults were injured in June of this year after a bus they were riding in crashed on Interstate 64 in Kentucky. The National Transportation Safety Board (NTSB) now says that the bus company used "scrap bin" tires on the vehicle and destroyed its maintenance and inspection records.
Bus Company Put Profits Over Safety
The Louisville-based Commonwealth Bus Service & Transportation Company provided bus service to Jefferson County Public School students. Unfortunately, the bus company seemed to put profits ahead of safety. According to the Lexington Herald Leader, the tires on one of the company's buses failed in June 2013 – causing it to crash into a wall on Interstate 64. Thirty students and five adults were injured in the crash.
During an investigation, the NTSB discovered that Commonwealth had equipped the bus with "scrap bin" tires and the tires were not regularly checked for safety. When the NTSB attempted to obtain further information about the tires, it discovered that the bus company had burned its maintenance and inspection records.
The Federal Motor Carrier Safety Administration (FMCSA) has since placed Commonwealth on probation, several lawsuits have been filed against it and the Jefferson County Public School system has severed ties with the company.
Determining Liability In Bus Accidents
Commonwealth's disregard for safety put innocent children at risk of serious injury or death to save money on tires and it can be held liable for any injuries its actions caused. While this case is about negligence, many factors can lead to bus accident injuries or death including fatigue, drunk driving, distracted driving, and others. Sometimes, liability stems from a defect in the vehicle itself that may have led to an accident.
"Vehicle defects are often a contributing factor in bus crashes," according to Greg Bubalo, owner and head attorney of Becker Law Office.
According to the Kentucky State Police 2012 Traffic Collision Facts, there were 1,433 bus accidents in Kentucky in 2012. Contributing factors in many of those accidents included tire failures, defective breaks, steering mechanism failures, lighting failures and more. Anyone who has been injured in a bus accident may be entitled to compensation for their injuries if the accident was caused by the negligence of another – including vehicle defects.
Uncovering the cause of a bus accident can by complicated as the driver could have been negligent, the bus company itself could have been negligent – or it could be a combination of both. Determining liability is just one of many important issues that must be understood when making a truck accident claim.
If you or a loved one was involved in a serious accident, you're likely concerned about how your medical costs will be covered or what will happen if you can no longer work. That's why it's important to seek out an aggressive attorney who will fight on your behalf. An experienced bus accident attorney can help you identify all responsible parties who may be required to compensate you for your medical bills, rehabilitation expenses, physical or emotional pain and suffering and anything else that resulted from the accident.