November is Alzheimer's Awareness Month
Since 1983, Americans have observed Alzheimer's Disease Awareness Month in November. The month is marked with the use of the color purple to raise awareness about Alzheimer's Disease, the effects it has on families, and the journey to find a cure.
Approximately 47 million people worldwide suffer from Alzheimer's disease and other forms of dementia. Individuals who suffer from Alzheimer's disease experience memory loss, problems using language, disorientation, mood swings, and declining ability to care for themselves.
Once an individual can no longer care for himself or herself, the individual is dependent on family members or nursing home staff to provide care.
As our population ages, more Americans find themselves in need of skilled Alzheimer's care. Unfortunately, the demand has outpaced the available supply of qualified caretakers, leaving some Alzheimer's patients susceptible to neglect by overburdened caregivers. Neglect is a form of nursing home abuse along with physical abuse, emotional abuse, sexual abuse, and financial exploitation.
November is designatedas a month to spread awareness of Alzheimer's Disease and the challenges that patients and their caregivers take.
Alarming Alzheimer's and Dementia Statistics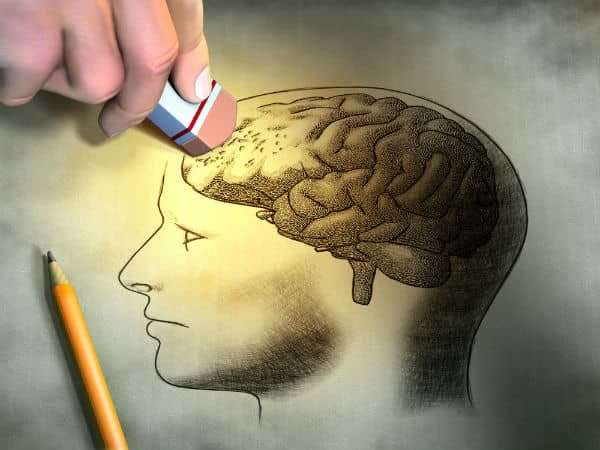 You may be unaware that more than 5 million Americans are currently suffering from this disease. The following statistics demonstrate just how large the issue of Alzheimer's disease is in the United States:
Every 67 seconds, another individual is diagnosed with Alzheimer's Disease;
Two thirds of Alzheimer's patients are women;
One in three Americans will die with Alzheimer's or another form of dementia;
Alzheimer's is the sixth leading cause of death in the United States;
Of the top 10 causes of death in the United States, Alzheimer's disease is the only one that cannot be cured, prevented, or slowed;
In 2015, Alzheimer's and other forms of dementia will cost Americans $226 billion. By 2050, this sum could be beyond $1 trillion.
When an individual suffers from Alzheimer's disease, his or her entire family can be affected. If your loved one is beginning to show signs of Alzheimer's, urge him or her to visit a doctor to discuss these symptoms. Only a doctor can diagnose dementia.
As a caregiver, be aware that you are not alone. Sometimes, acting as a full-time caregiver to a loved one can be isolating and you might feel like there is nobody you can talk to about your stress. Understand that there are many caretakers like you who are going through the similar emotions as they care for their loved ones.
Approximately two thirds of Alzheimer's caregivers are women between the ages of 34 and 65. For many, the stress of caring for an elderly loved one is paired with caring for one's children or grandchildren;
Forty-one percent of Alzheimer's caregivers live on household incomes of $50,000 or less each year; and
Many younger people act as caregivers as well. An estimated 250,000 individuals between the ages of eight and 18 provide care for loved ones suffering from Alzheimer's disease.
Impact on Caregivers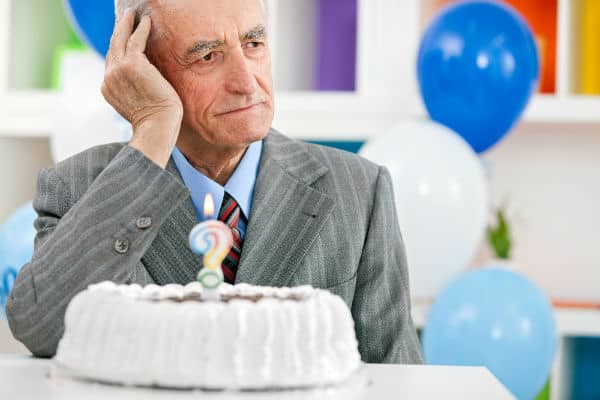 If you have an aging parent or other relative who is suffering from Alzheimer's or dementia, you could find yourself taking on the role of caregiver. Depending on the situation, you might share the role with a sibling or another relative or you might handle on your own. In any case, it can be easy to become overburdened by your loved one's day-to-day care.
Taking care of an Alzheimer's patient can be exhausting and, despite loving your relative, you could find yourself feeling anxious or even resentful of your role as a caretaker. Do not blame yourself for these feelings. They are completely normal. Instead, learn to recognize the symptoms of caregiver burnout and how to cope with them.
Ten Signs of Caregiver Stress
The following are 10 signs that you or another individual may be suffering from caregiver stress associated with Alzheimer's disease:
Anger;
Denial;
Irritability;
Depression;
Social withdrawal;
Exhaustion;
Sleep problems;
Anxiety;
Inability to concentrate;
Health problems.
Being a Healthy Caregiver
You can avoid the issues listed above. As a caregiver, it is important that you make time to care for yourself to avoid experiencing burnout. Meditation, focused breathing, and exercise are ways that you can reduce your stress levels and be a better caregiver to your loved one. Along with these daily methods you can use to retain your composure and relieve stress, there are other ways you can reduce your stress levels as well. Talk to your friends or partner about your feelings. By simply communicating how you feel, you can find comfort in your conversation partner. Consider attending individual or group counseling sessions that specifically deal with the burdens and challenges of being a caregiver. If your loved one currently resides in a nursing home or assisted living facility, there could be this type of counseling available through the facility. If not, ask your doctor for a referral. Counseling groups can provide critical support for caregivers.
If your loved one's Alzheimer's reaches the point that he or she would be better off in a nursing home than with you and your family, take the time to research facilities to be sure that you choose the right nursing home for your loved one's needs. Some nursing homes have specialized units for Alzheimer's patients. It's important to remain a regular presence in your loved one's life after he or she moves into a nursing home.
Kentucky Nursing Home Attorneys
In 2013, the Kentucky Elder Abuse Committee received 740 complaints of abuse and neglect from residents in nursing homes throughout the state. If you suspect your loved one is being neglected or mistreated in his or her nursing home, be an advocate and investigate the issue further. If your loved one is being mistreated, take the legal action necessary to have the issue resolved and potentially recover compensation for your loved one's losses. Contact our team of experienced Kentucky nursing home attorneys at Becker Law Office to get started.