Medical Malpractice Trial for Death of Newly Graduated Pediatrician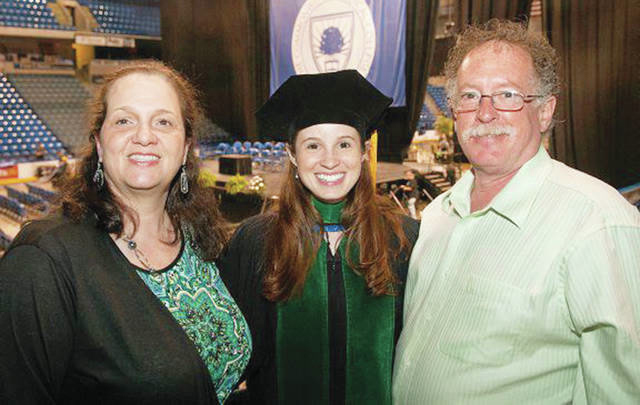 Medical Malpractice Trial for Wrongful Death of Young Pediatrician
A medical malpractice trial can come about in many forms – from misdiagnosis to failure to diagnose – and it can affect anyone. A medical malpractice lawsuit recently filed in Pennsylvania, for example, involves a medical school graduate who died just after receiving her diploma and starting her life's dream of working as a pediatrician. The 26-year-old woman's parents say that what happened to their daughter was "wholly preventable" if the physicians had followed the standard of care which is an important issue in medical malpractice cases.
Hospital Staff Waited 40 Hours to Call a Neurologist
That's what a lawsuit filed against the hospital alleges. According to the times-tribune.com, 26-year-old Jennifer Sidari graduated from medical school in May of 2013 and was about to begin a job as a pediatrician. However, shortly after graduation, she began to have severe headaches and was bruising easily.
Although doctors provided her with pain medications and conducted some tests when she went to the hospital, they failed to do a brain imaging test or contact a neurologist to see if she could have a life-threatening condition until 40 hours after she was admitted. Sidari died soon afterward of massive cerebral hemorrhaging, a stroke and irreversible brain damage.
The medical malpractice lawsuit filed against the hospital by her parents claims that doctors failed to detect the massive blood clot that should have been easy to spot had they used the most basic and fundamental medical principles. Instead, they say that their daughter suffered a "horrific and painful death."
The Difficulty Proving Medical Negligence
Proving medical negligence can be difficult – especially in complicated situations such as a case where a patient's symptoms aren't outwardly visible. The burden to prove that a doctor (or nurse, hospital, etc.) acted negligently is always on the patient, who must prove that the medical provider failed to follow the recognized standard of care in the treatment that was provided.
In the case above, attorneys for Sidari's parents will look at what other doctors would have done in a similar situation and how long they would have waited before contacting a neurologist or ordering additional testing.
If a doctor breaches the standard of care, he or she may be held liable for medical malpractice. According to Greg Bubalo, a Managing Partner at the Becker Law Office, if your hospital or medical team made a mistake during your operation or treatment that resulted in further injury to you, you may be a victim of medical malpractice. However, proving fault in medical malpractice situations requires extensive research and expert testimonies.
Seeking Help From Medical Negligence Lawyers
When an attorney is successful in proving fault, you may be entitled to compensation for medical bills, lost income, loss of future wages, wrongful death, loss of consortium, physical pain and suffering, and much more. Other factors that can affect the ability to collect medical malpractice damages include whether children were involved, whether a patient died as a result of medical malpractice as in the case above, and the degree to which standard procedures and practices were ignored.
If you or a family member has been injured, it's important to keep in mind that every state has its own statute of limitations (the time in which you must file a lawsuit or be barred from doing so) when it comes to medical malpractice lawsuits. In some situations, it can be as little as one year. Don't miss your opportunity to file a medical malpractice lawsuit. An experienced medical malpractice lawyer can make sure that you don't miss this important deadline.