NHTSA Wants to Improve Vehicle Safety Defect Recall System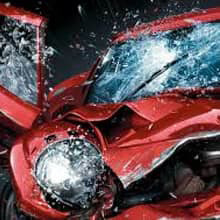 New NHTSA Head Aims to Improve Vehicle Recall System
2014 was a record year for auto recalls, but 2015 may surpass last year's record due to greater consumer awareness of vehicle defects, renewed carmaker focus on vehicle safety, and enhanced enforcement by federal regulators. Despite the record number of vehicle recalls in 2014, the National Highway Traffic Safety Administration (NHTSA) expects 2015 may have even more recalls due to renewed focus on vehicle safety by carmakers, federal regulators, and consumers alike.
Mark Rosekind, newly installed head of the NHTSA who took office mid-December, says more recalls in 2015 could signal "one of those cases where more recalls could actually mean the system is working better."
More than 60 million vehicles were recalled in 2014, almost double the previous record high of 30.8 million vehicles in 2004. The high number of vehicle recalls in 2014 was driven by 2 recalls in particular: GM's defective ignition switch recall and exploding Takata airbags, which are responsible for more than half the 60 million vehicles recalled last year, in which both automakers failed to timely issue crucial recalls after learning about the deadly defects.
GM accounted for nearly half of the record 60 million plus 2014 figure after it recalled more than 26 million vehicles for deadly ignition switch defects it now admits it first knew about in 2004, and for which it now finally accepts responsibility for at least 42 deaths and 58 injuries. The other significant single recall involved Takata airbags resulting in more than 8 million recalls, although more than 17 million vehicles in the United States may be affected. The exploding airbags are blamed for 5 deaths and multiple flying shrapnel injuries.
On average, consumers make between 40,000 to 45,000 vehicle safety complaints a year to the NHTSA, but Rosekind reported this number grew to over 75,000 in 2014. We believe that consumers paying greater attention, reporting vehicle problems and defects they notice, and automakers required to timely address such problems, with more timely recalls, is definitely a step in the right direction.
NHTSA Too Slow in Past Recall
During Senate hearings in 2014 over GM's defective ignition switches and the 10-year recall delay, the NHTSA was widely criticized for being too slow to respond to driver complaints, and too lenient in enforcing vehicle safety regulations. Similar complaints against NHTSA arose over delays involving Takata airbag defects.
NHTSA's Rosekind promises to focus on two important issues during his short tenure until the end of the Obama administration in January 2017. First, changing the vehicle defect recall system and improving how safety defects are reported; and second, increasing the time frame in how quickly and efficiently automakers recall cars once they are aware of a safety defect. Rosekind said he would not tolerate carmakers hiding known vehicle defects.
Rosekind also wants to raise the $35 million limit on penalties against automakers that delay or fail to recall defective vehicles to at least $300 million, or remove the cap on penalties altogether, to incentivize automakers to recall vehicles as soon as they learn of safety defects.
Corporations often fail to make the necessary safety changes until their pocketbook is negatively impacted. Although $35 million is a great deal of money, it is but a small sum for automakers to pay as a cost of doing business. We support increasing monetary fines against automakers regarding vehicle safety issues to provide a sufficient financial sting to change automakers' behavior to focus more on vehicle safety, issue vehicle recalls, and repair defective vehicles more timely.