Medical Device Sales Reps in Operating Rooms A Routine Practice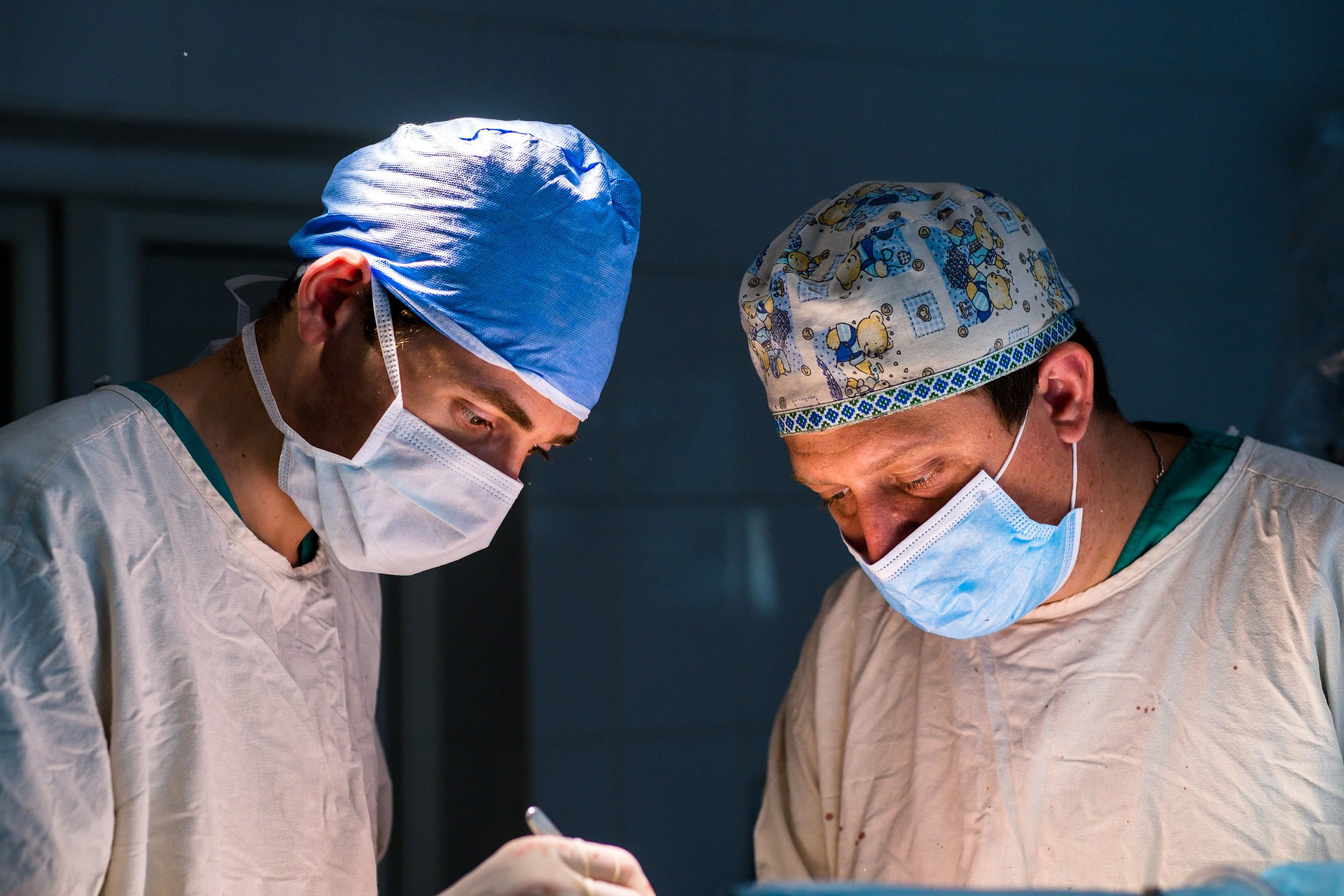 Do you believe operating rooms are sacred spaces reserved only for surgeons, anesthesiologists, surgical technicians, and hospital staff assisting during an operation? If so, then it may surprise you to learn there is a very real likelihood a medical device sales representative is in the operating room during your operation. Unknown to most surgical patients, it is a common practice for device reps to be present in operating rooms, especially if you're undergoing a complicated orthopedic, spinal, or cardiac procedure.
Why is such a sacrosanct space invaded by salespeople during your operation? Medical device sales representatives, or device reps as they are more often referred, are frequently present in operating rooms furnishing technical expertise during surgery.
The medical device industry accounts for $150 Billion in sales annually in the United States, and device reps' presence in operating rooms is typically included as part of a "sales package" hospitals purchase along with medical devices used in surgery. Medical device manufacturers and trade industry advocates claim device reps operate as "uber-assistants" to surgeons, and are more knowledgeable and well-versed about a particular medical device than the rotating surgical teams with whom surgeons are paired.
Although many surgeons rely on device reps during surgery, is this practice in the best interests of the patient and the potential surgical outcome? Device reps' presence in operating rooms and their assistance during surgeries creates a number of legal, ethical, and practical questions:
Do device reps influence surgeons' medical decisions?
Can patients truly give informed consent when they aren't told a device rep will be in the operating room?
Is the device rep's presence during surgery really necessary?
Is there an additional cost associated with the device rep's presence, and, if so, who pays it?

Is HIPAA violated when device reps are present without the patient's knowledge and consent?
Do Medical Device Sales Reps Influence Surgeons' Decisions?
Consumer Reports Safe Patient Project Director Lisa McGiffert wonders when surgeons choose a specific type of medical device, "can the patient trust that they're getting the expertise of the doctor or the influence of the rep?" This sentiment was echoed by Adriane Fugh-Berman, Georgetown University School of Medicine associate professor of pharmacology, who recently co-authored a study examining whether "surgeons rely too heavily on reps for technical expertise and assistance, to the potential detriment of patients."
Device reps have an inherent conflict of interest in operating rooms where one of their objectives is to sell medical devices, and increase business, instead of what's best for the patient's well being, whether that be the medical device the rep is selling or perhaps another manufacturer's medical device.
Can patients truly give informed consent when they aren't told a device rep will be in the operating room during their surgery?
Obviously, informed consent cannot be given if a patient is never told of a device rep's presence in the operating room. ECRI Institute, a Pennsylvania non-profit healthcare industry research firm, recommends patients be informed that a device rep will be present in the operating room to assist with any technical questions the surgeon may have and to obtain written consent from the patient before surgery.
Is the device rep's presence during surgery really necessary?
There are a multitude of legal cases where a device rep was in the operating room during surgery, and things went terribly wrong. In some cases, the surgeon was "learning on the job" using a medical device or surgical tool with which the surgeon had little to no training or experience, relying too heavily on the device rep's ability and expertise.
In one notable case from the 1970's, a surgeon allegedly left the operating room allowing the device rep, who did not have a high school diploma, to work on a patient for 3 hours attempting to fix a prosthetic hip. In a 2006 bungled brain surgery case from Ohio, a device rep wrongly informed a surgeon a certain type of bone cement could be used on a patient's skull to seal a hole.
Advocates like Terry Chang of medical device industry trade association AdvaMed, argue device reps are a "live interactive resource" for surgeons, and their presence helps surgeries go more quickly and efficiently. Chang contends many surgeons prefer to work with device reps, rather than differing hospital staff and surgical teams, who may not be as familiar or knowledgeable about a particular device.
Unlike pharmaceutical representatives, device reps have very little oversight and scrutiny. Chang dismisses those concerns reasoning the medical device industry code of ethics and American College of Surgeon guidelines ensure device reps do not make medical decisions nor actively participate in surgeries. This may sound good in theory, but does not always happen in practice.
In fact, a 2014 survey done at New York's Albany Medical College uncovered contradictory findings. Of the 43 medical device reps surveyed:
88% gave verbal instructions to surgeons during surgery
37% "participated in a surgery in which they felt their involvement was excessive"
21% had "direct contact with hospital staff or a patient during an operation"
Because of the legal and ethical considerations involved, many hospitals in the United States are developing guidelines for device reps, or working to eliminate their presence in operating rooms altogether. One approach finds hospitals selecting certain medical devices as their "hospital standard," and buying directly from the manufacturer. The manufacturer then trains surgeons and surgical techs on these devices, thereby eliminating the need for device reps in operating rooms. If, however, the chosen hospital standard is not the best choice for a particular patient, the surgeon may choose another medical device better suited with the option of allowing a device rep to provide technical assistance.
In 2014, Loma Linda Hospital in California decided to eliminate device reps in all joint replacement surgeries. Dr. Gary Botimer, chief of orthopedics at Loma Linda, explained, "What we basically did is to take the skill set of the reps and replace it with our own employees, who don't have a conflict of interest. We have found that the techs are better than the reps."
After going "rep-less", Dr. Botimer and his staff followed 500 joint replacement patients post-surgery and discovered "no difference in outcomes" for patients whose surgeries were performed without a device rep present. He and his staff also saved the hospital $1 million in costs.
What do you think about device reps in operating rooms? Would you object if you were informed beforehand, or agree to their presence and involvement in your surgery? What if there was an additional cost associated with their presence? Would your opinion of your surgeon's expertise and abilities change if you learned a device rep was guiding your surgeon, or would you believe you were more likely to have a successful surgical outcome?