Legal Protections Restored for Nursing Home Residents and Their Families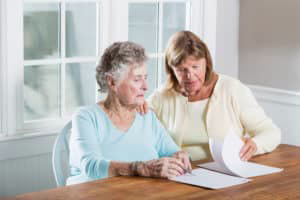 In a huge win for consumers, nursing home residents will now get their "day in court" after a new rule by the Centers for Medicare and Medicaid Services (CMS) will prohibit all federally-funded nursing homes from requiring arbitration to address legal disputes as a condition of admission into the nursing facility. It is the first significant change in admissions contracts for federally funded long-term care facilities since 1991.
The new rule arose after 16 states and the District of Columbia urged CMS to stop federal funding to nursing homes using forced arbitration clauses. CMS is an agency of the U. S. Department of Health and Human Services, and is the nation's largest long-term care services payer covering 1.5 million residents in 15,000 nursing homes in the United States.
The new rule will go into effect November 28, 2016, but will only apply to future nursing home admissions, and not apply retroactively. Once in effect, nursing home residents and their families will be able to pursue legal claims in a court of law for elder abuse, neglect, assault, and wrongful death, instead of being forced into secret proceedings known as arbitration.
Arbitration is a private confidential legal proceeding, and prevents consumers from filing a legal claim in a court of law if a dispute arises. Arbitration clauses are included in everything from cellphone contracts, student loan documents, and credit card agreements. Corporations prefer arbitration arguing it is a cheaper, easier, and a more efficient alternative to going to court. In reality it is a predatory practice that does nothing to help consumers, and is routinely used as a means to avoid accountability and conceal potentially bad corporate practices from public view.
Pre-dispute arbitration clauses are typically hidden in the "fine print" of nursing home admissions contracts and require arbitration as a condition of admission to the nursing facility. Nursing home residents give up their 7th Amendment Constitutional right to trial by jury in a court of law when signing these agreements, which neither they nor their distraught families oftentimes realize or fully understand during the stress of searching for a quality nursing facility. Senator Patrick Leahy (D-Vermont) lamented, "The sad reality is that today too many Americans must choose between forfeiting their legal rights and getting adequate medical care."
Nursing homes may still choose to include arbitration clauses in admission contracts but by doing so will forfeit all federal funding if these clauses are required as a condition of admission. Nursing homes and residents may also pursue arbitration after disputes arise, but only if both parties agree to post-dispute arbitration.
Until the rule goes into effect, nursing homes may challenge the authority of CMS to make the ruling. We anticipate such a challenge as nursing home lobbyists and trade groups are already rejecting it as "wholly unnecessary to protect residents' health and safety," according to trade group American Health Care Association.
The rule aims to provide greater protection for nursing home residents through increased transparency of nursing homes' practices. We applaud the rule as a step in the right direction to protect the legal rights of nursing home residents and their families, and hope it will have a "domino" affect by eliminating pre-dispute arbitration clauses in other contracts, thereby providing a more level playing field in disputes against corporations by restoring legal rights for American consumers.