KY Parents Sue Hearing Aid Company After Son Undergoes Open Head Surgery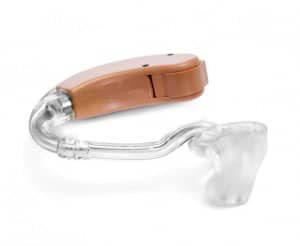 The parents of a Kentucky child are suing a California-based hearing aid company after their son used one of the company's defective hearing aids. They claim that, although the manufacturer told them that the device was moisture free, it was not and their son was forced to undergo risky open head surgery and now suffers from permanent hearing loss.
Blatant & Inexcusable Negligence
That's how the parents of a Kentucky child describe the actions of the Valencia and Sylmar California-based Advanced Bionics Corporation. According to Courthouse News, the device in question is known as the HiRes 90K hearing aid. The parents allege that Advanced Bionics "skirted" federal law by failing to ensure that the cochlear implant was moisture free – an important issue when dealing with hearing aids.
The company specified that the device's moisture content was .05% or less. Yet, it was allegedly far in excess of that limit. As a result, water entered their son's ear, required him to undergo open head surgery and he now suffers from permanent hearing loss. The parents sued the company for negligence, product liability and fraud and alleged that the company's HiRes90k Device was:
designed, manufactured and sold in violation of federal and other laws
contained a latent defect not disclosed to the U.S. Food and Drug Administration
was adulterated
breached express and implied warranties
was defective and unreasonably dangerous for its intended use
They also alleged that the company was negligent in the design, manufacture and labeling of the devices, knew that they were failing at high rate and failed to warn consumers. Unfortunately, this parent's story is shared by two others. In two separate court filings, the parents of two other children are suing the same manufacturer over the same product, which caused their children to suffer similar injuries.
How An Experienced Product Liability Lawyer Can Help
When manufacturers fail to make sure their products are safe, fail to honor a warranty for a defective product or fail to warn buyers about the possible dangers of using their products, they can – and should – be held responsible for any damages caused by their products, according to Ken Renfro, Owner and Head Attorney at the Becker Law Office. If they're not held responsible, more people will be harmed in the future.
Unfortunately, defective products that have been carelessly developed, advertised or sold by irresponsible companies injure thousands of people every day. Anyone who is a victim of an unsafe product may be awarded damages to be paid by the manufacturer, designer, or seller of that product. Those damages can include medical bills, lost wages, emotional and physical suffering, rehabilitation and more. If you or someone you love has been injured, an experienced products liability lawyer can discuss with you whether taking legal action makes sense for your family.
Tag: KY Parents Sue Hearing Aid Company After Son Undergoes Open Head Surgery
Tag: KY Parents Sue Hearing Aid Company After Son Undergoes Open Head Surgery