Kentucky Nursing Home Agrees to Pay $350,000 Fine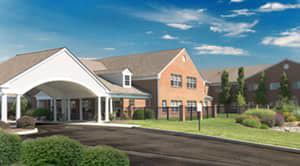 The U. S. Attorney's Office for the Eastern District of Kentucky announced that a Kentucky nursing home recently agreed to pay a $350,000 fine and agreed to additional conditions to settle claims it violated federal law and committed Medicare FRAUD.
U. S. Attorneys sued Erlanger-based Villaspring Health Care Center and its parent company, Carespring Health Care Management, alleging that Villaspring violated the False Claims Act and defrauded the federal government after submitting bills totaling more than $95,000 to Medicare and Medicaid for services NEVER received or for extremely poor resident care.
In the lawsuit filed July 2011, federal prosecutors alleged that Villaspring:
failed to have adequate nursing staff working to take care of the needs of its residents;
failed to follow doctor's orders;
ignored pressure wounds and bed sores;
neglected to monitor diabetic patients' blood sugar levels;
failed to timely attend to residents' basic needs like water and personal hygiene; and
failed to keep updated resident care plans,
and that this continuous poor care caused numerous serious injuries and resulted in the DEATHS of five Villaspring residents.
Under the settlement, Villaspring will pay $350,000 and must also hire and pay for an independent consultant approved by the U. S. Attorney's Office. The consultant will work with nursing home staff and administrators to evaluate Villaspring's compliance with federal standards, its quality of care and ways to improve resident care. Villaspring will also pay for improvements recommended by the consultant, and will be required to submit quarterly reports for the next three years to document its federal quality of care compliance and improvements in resident care.
This is good news for the current residents of Villaspring, but what about nursing home residents in other facilities that haven't paid out a large settlement and aren't being monitored on a regular basis by the feds?
Despite the deaths of five people, the large financial settlement, their agreement to hire and pay for a consultant and three years of monitoring and reporting to the federal government, Villaspring continues to deny any wrongdoing!
With that kind of mentality and continued denial, do you really believe your life and your rights, and those of your loved ones, will be protected in the event of negligence or abuse suffered in a nursing facility without the threat of financial liability, sanctions and/or public exposure in a court of law? Unfortunately, as this case demonstrates all too clearly, it usually takes a lawsuit before meaningful changes are made!
U. S. Attorney Kerry B. Harvey explains that in cases like this where there is a pattern of poor patient care, this lawsuit "will be an important tool to ensure that residents of long-term care facilities get the care that we would all agree is appropriate."
If you or a loved one has been a victim of nursing home abuse or neglect, call the Becker Law Office today. We are experienced attorneys who have handled many nursing home abuse and neglect cases. We are here to answer your questions and to help you protect yourself and those you love.