Kentucky Consumers Win Big Against Car Insurance Companies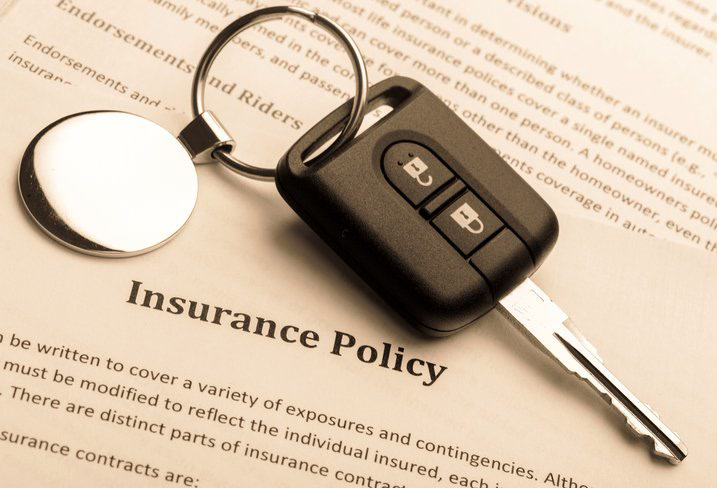 Kentucky Consumers Win Big Against Car Insurance Companies
The Kentucky Supreme Court has recently delivered a significant victory for consumers in the state by putting an end to a practice employed by car insurance companies to deny individuals their no-fault benefits following a motor vehicle accident.
But what exactly are No-Fault Benefits?
"No-fault" coverage, or Personal Injury Protection (PIP), is a type of auto insurance in Kentucky that covers medical expenses, lost wages, and other accident-related costs, regardless of fault. It's mandatory for all vehicles except motorcycles, offering up to $10,000 in benefits. Additional PIP coverage can be purchased for more protection.
To claim PIP benefits, you file a claim with the insurer of the vehicle you were in during the accident or the one that struck you as a pedestrian. Rejecting PIP comes with limitations on suing for injury damages, like needing medical expenses over $1,000 or facing a broken bone, permanent injury, or death.
For those rejecting these limitations, Guest PIP coverage is needed to provide basic benefits to passengers and pedestrians. Motorcycles have optional PIP coverage; without it, neither the rider nor passenger can claim PIP benefits. Rejecting PIP for motorcycles means you can't recover the first $10,000 of injury claims from at-fault parties.
Is Kentucky a No-Fault State?
Yes. In Kentucky, the law mandates vehicle owners to purchase no-fault benefits, also known as PIP (Personal Injury Protection) benefits, with a minimum coverage of $10,000. These benefits are designed to cover the medical expenses and lost wages of an insured vehicle owner injured in a motor vehicle accident, irrespective of fault, hence the term 'no-fault.' This legal requirement aims to encourage injured individuals to swiftly seek necessary medical treatment and rehabilitation services, as it guarantees timely payment by their insurance providers for reasonable medical treatment.
Kentucky v. GEICO: Denials based on Medical Records
In the specific case at hand, GEICO invested substantial resources in Kentucky to expand its share of the automobile insurance market in the Commonwealth. As GEICO gained a larger market share, it naturally faced more claims for no-fault benefits when its policyholders were injured in motor vehicle accidents. Instead of promptly covering the reasonable medical treatment costs, as required by Kentucky's no-fault law, GEICO denied coverage and payment. To justify these denials, GEICO even hired medical professionals from other states to conduct reviews of medical records.
However, the key question addressed by the Kentucky Supreme Court was whether a car insurance company could legally reject no-fault benefits solely based on a review of medical records. The Court determined that GEICO's practice contradicted the intention and purpose of Kentucky's no-fault law, which is to ensure 'prompt payment' for 'prompt medical and rehabilitation.' It was found to be in violation of Kentucky law.
GEICO cited three states—Florida, Hawaii, and Massachusetts—that permit denial of coverage and payment based solely on a review of medical records. However, the Kentucky Supreme Court was not persuaded by these examples because the laws in those states explicitly authorize such practices, whereas Kentucky law does not.
Under Kentucky law, there are several legitimate ways in which no-fault benefits can be denied or excluded, and the Kentucky legislature has clearly outlined these. However, there is no specific provision in Kentucky law that allows a car insurance company to deny no-fault benefits solely on the basis of a medical records review.
How to Ensure You Receive No-Fault Benefits After an Accident
We applaud the Court's decision and the protection of consumer rights. Nevertheless, we anticipate that companies like GEICO may lobby the Kentucky legislature to amend the no-fault law to permit this arbitrary practice. We urge you to reach out to your state senator and state representative and ask them to support the existing law, which allows your treating doctors to make medical decisions, rather than relying on a doctor hired from another state. Why should a biased medical provider have the authority to deny you necessary medical treatment without ever conducting an examination? Currently, your car insurance company is obligated to promptly cover all reasonable medical treatment and rehabilitation expenses resulting from injuries in a motor vehicle accident.
Contact an Experienced Kentucky Attorney if Your No-Fault Benefits Are Denied
If your insurance provider denies coverage or benefits solely based on a review of medical records, don't hesitate to contact the KY car insurance attorneys at the Becker Law Office. They can investigate the denial of your coverage and work to secure the benefits you are entitled to. These attorneys have a track record of successfully challenging insurance companies to ensure you receive the compensation you deserve.