Jury Awards $1.2M To Son Whose Mother Died Of Nursing Home Abuse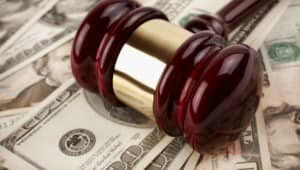 As the number of baby boomers requiring care at assisted living facilities and nursing homes increases, so do the number of lawsuits that allege abuse, neglect and greed. A jury recently awarded $1.2 million to a son whose mother died after being subject to all three.
According to court documents, Gary Townsend had to make the very difficult decision that a lot of adult children have to make these days – should I put my elderly parent into an assisted care facility? When the answer to that question is yes, most adult children like Townsend do their homework and choose a place that looks nice, is clean and has a good reputation. However, looks – and a good sales pitch – can be deceiving.
Most assisted care facilities promise you the world to get your business, but far too many don't deliver.  Unfortunately, that's exactly what happened to Townsend's mother, Arlene. She started living at the Auburndale Oaks Healthcare Center in Central Florida in 2004. During her three-year stay, Ms. Townsend fell 17 times. Her last fall resulted in a fractured hip. Instead of calling an ambulance, staff left her in her bed unattended for three days.  When she was finally taken to the hospital, it was too late.
Her son filed a lawsuit against Trans Healthcare, the owner of the facility, and others alleging that Auburndale was intentionally left short-staffed and under-budgeted due to corporate greed and fraud, leading to his mother's death.  A jury awarded him $1.2 million – $200,000 in compensatory damages and another $1 million in punitive damages.
Nursing Home Abuse & Neglect Are Far Too Common
Reports of nursing home abuse and neglect in the United States are far too common. Addressing these issues has been a challenge, but punitive damage awards like the one described above send a very clear message to corporations – you simply can't do that.
If your loved one is in an assisted care facility, make sure you look for the following common indicators of abuse and neglect:
Dehydration
Bed and pressure sores
Soiled linens and clothing
Unsanitary conditions
Bruises
Falls
Infections
Malnutrition
It's also important to make sure that your loved one is getting whatever medication is required on a timely – and continual – basis.  If in doubt, ask to see dosage records.
"Our loved ones deserve high-quality care and living conditions in assisted living facilities that maintain their physical and mental well being," says Greg Bubalo, Managing Partner and Head Attorney at the Becker Law Office. "We are committed to helping people obtain the care their loved ones are entitled to receive under the law and holding accountable nursing homes that allow conditions that foster neglect or abuse."
How A Nursing Home Abuse Lawyer Can Help
Nearly every state requires assisted care facilities to provide an environment that maintains the highest possible physical, mental, and psycho-social well-being of each resident. Despite these requirements, thousands of nursing home residents do not receive the care they need, resulting in serious injuries or death, as Ms. Townsend's story reminds us.
Every senior deserves to be treated with respect and dignity. If you or a loved one has been neglected while under the care of any type of senior living facility, call an experienced nursing home lawyer who can analyze your situation, evaluate possible courses of action and determine whether you might be entitled to compensation.