Johnson & Johnson Ordered to Pay $70 Million Risperdal Risks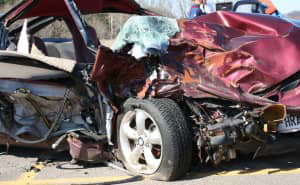 A Philadelphia jury recently ordered Johnson & Johnson unit Janssen Pharmaceuticals to pay $70 million to the family of a young Tennessee boy who developed female breasts after using Risperdal, an antipsychotic drug approved by the FDA in 2002 for limited use for the treatment of schizophrenia and bipolar disorder in adults.
The plaintiff, Andrew Yount, started taking Risperdal in 2003 when he was only 5 years old and thereafter developed female breasts, a condition known as gynecomastia where men and boys grow female breast tissue due to a hormone imbalance. In fact, Yount should not have been taking the drug at all in 2003 because it was not FDA-approved for use in children until 2006. Yount's lawyers argued Janssen failed to warn healthcare providers and patients of the risks of gynecomastia with Risperdal use.
Janssen contended it did warn healthcare providers of the risk, denied Risperdal caused Yount's gynecomastia and argued Yount actually benefited from taking Risperdal despite the permanent disfiguring side effects.
In awarding Yount $70 million, the jury found Janssen failed to warn Yount and his healthcare providers about the risk of gynecomastia when taking Risperdal, and that Janssen intentionally destroyed, concealed or falsified scientific evidence of this risk.
Lest you think this multi-million dollar verdict an anomaly, this is not the first time Janssen has been punished financially for its actions involving Risperdal. In 2013, Janssen agreed to pay $2.2 billion to settle criminal and civil claims brought against it by the U. S. Department of Justice (DOJ) for marketing Risperdal for unapproved off-label uses including treatment of ADHD and autism in children, and for elderly people suffering with dementia. During its investigation, Janssen admitted it marketed Risperdal to children prior to FDA approval for use in children in 2006, and the DOJ found Janssen marketed Risperdal for use in the elderly to treat confusion and dementia although the FDA specifically denied approval for treatment of those conditions because of the increased risk of stroke.
Janssen and Johnson & Johnson are facing more than 12,000 other claims against it involving Risperdal and its disfiguring side effects.
The jury's $70 million verdict should send a clear message to Janssen and other pharmaceutical companies of their duty to develop and market safe drugs, and their duty to warn healthcare providers and consumers of the possible risks and side effects associated with taking their drugs, and that their failure to do both may be a very costly business decision.