Is My Loved One Ready for the Nursing Home?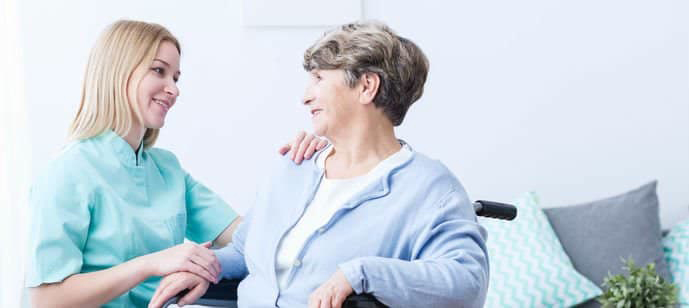 How to Decide if it is Time for Nursing Home Care
What qualifies a person for a nursing home? This blog provides guidance for families facing the difficult decision of whether it's time to consider nursing home care for their elderly parents or loved ones. It highlights four signs that suggest the need for nursing home care, emphasizing the importance of monitoring accidents, recovery time, chronic health conditions, and the ability to perform daily living activities. 
Deciding on Nursing Home Care
Making the decision to move your elderly parent or loved one into a nursing home can be difficult and emotionally draining. While it is never an easy choice, there may come a day when it is the right option. According to the Centers for Disease Control and Prevention (CDC), there are 1.4 million nursing home residents in the U.S., with another 3.6 million people currently receiving some form of home health care.
At Becker Law Office, our Louisville nursing home abuse lawyers are committed to protecting the legal rights of nursing home residents in Kentucky. We want to make sure that all Kentucky families have the right tools to make the best decision for their most vulnerable loved ones. Here, we offer a brief guide to help families answer the question: how to decide if it is time for nursing home care.
4 Signs that Suggest it is Time for a Nursing Home
1. There Have Been Recent Accidents or Very Close Calls
A string of recent accidents or close calls is one of the biggest warning signs that your elderly parent or loved one may need more assistance with daily activities and may benefit from relocating to an assisted living facility or nursing home. As people age, falling becomes more common and more dangerous. If your older parent is starting to fall, they likely need additional support.
You should be alert to any type of accident that is unusual and might suggest a problem. If your loved one stills drives, and you notice that their vehicle suddenly has a lot of dents and marks, that indicates that they might need to stop driving and get assistive care. Alternatively, if your loved one starts forgetting to turn off the oven, or close the front door to their house, it might be time to consider a nursing home. The bottom line: When falls or other accidents happen with increased frequency, it is time to consider assisted living.
2. Physical Recovery Time Has Increased
As we age, many people require additional time to recover from a fall or get over an illness. We all understand this basic fact of life. Whether you are dealing with an illness such as the flu, or an injury such as a twisted ankle, you will not be able to recover as quickly at age 75 as you did when you were in your 20s. For elderly people, the ability to recover from an injury or an illness eventually declines significantly. An inability to recover is a strong warning sign that it may be time to consider moving into a Kentucky nursing home or to seek full-time assisted living care.
3. A Chronic Health Problem is Getting Worse
If your parent or loved one has a chronic health condition, please be sure that you are regularly monitoring his or her status. When a chronic condition begins to get noticeably worse, it is a good idea to discuss with your loved one's doctor whether changes in medication are needed or whether it is time to consider more living assistance. Chronic health problems vary dramatically, so you will always need to assess the specific circumstances facing your loved one. Still, if your loved one is having trouble managing day-to-day life, or if you are worried about him or her receiving proper medical treatment, it is time discuss assisted living.
4. Your Loved One Needs Help With Activities of Daily Living (ADLs)
You should keep an eye on how your elderly parent or vulnerable relative does when it comes to activities of daily living (ADLs). ADL is a term that is used within the healthcare industry to describe common activities such as feeding oneself, bathing and toileting.
When a person begins to struggle with these activities, it is a strong indicator that the individual needs assistance. It is never too early to have the discussion. When it comes to a person's health, it is always better to be safe than sorry.
Basic Daily Living Activities
There six basic daily living activities that your loved one must be able to perform to be capable of healthy independent living:
Bathing and showering
Maintaining personal hygiene
Getting dressed
Using the bathroom
Basic mobility
Self-feeding
If your loved one cannot perform those six tasks, then he or she may no longer be capable of independent living. You should discuss the situation with your loved one's doctor. A certified Kentucky nursing home may be the best available option.
Instrumental Activities of Daily Living
There is more to independent living than those six basic tasks. There also are second-level tasks that are referred to as instrumental activities of daily living (IADLs) that your loved one should be able to perform. This list includes tasks such as:
Home cleaning
Grocery shopping
Cooking and meal preparation
Money management
Medication management
Phone or computer usage
A loved one who loses the ability to perform IADLs may not yet need to move into a nursing home. But that day may be coming in the near future. When IADLs become a challenge, it is time to start making preparations and to have the conversation about assisted living.
We Protect the Rights of Nursing Home Residents and Their Families
At Becker Law Office, our top-rated Kentucky nursing home abuse attorneys are proud to fight for the legal rights of those who are most vulnerable. When moving into a nursing home, your elderly parent or loved one is entitled to high quality, attentive care. If the nursing home or assisted living center fails to provide this care, they should be held accountable.
Please call us now at (888) 517-2321 to set up your free, fully confidential legal consultation. From our main office in Louisville, and our offices in Lexington, Florence and Cincinnati, OH, we represent nursing home abuse and neglect victims throughout the state of Kentucky.