How to Decrease the Chances of Your Teen Driving Distracted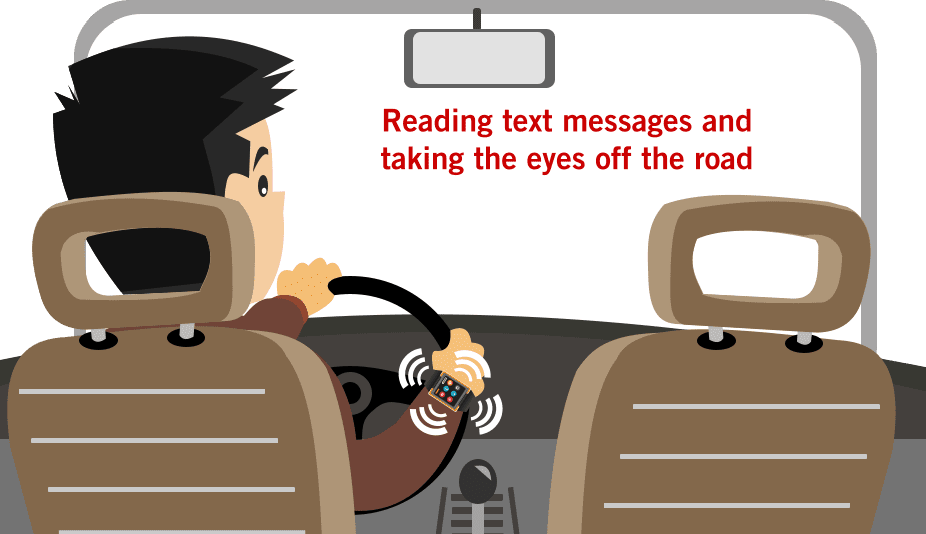 Teen Distracted Driving a Leading Cause of Accidents
For many teenagers, the temptation to reach for the phone to check emails or text messages while driving is an urge they simply can't resist.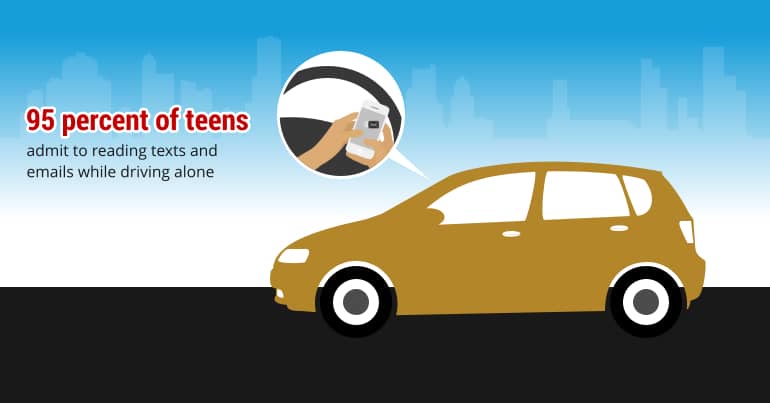 According to a survey commissioned by Bridgestone Americas. This type of risky driving behavior is becoming so prevalent that it is contributing to 1.6 million crashes annually, the National Safety Council (NSC) reports. The NSC estimates 25 percent of car crashes involve the use of a cell phone, and distracted driving is one of the leading causes of teen car accidents.
A new study by the AAA Foundation for Traffic Safety suggests distraction contributes to more than half of accidents involving teen drivers. Researchers reviewed videos of 1,700 accidents involving teen drivers and found that distraction was a factor in 58 percent of the crashes. That is a much higher figure than previous estimates.
Parents can take some steps to protect their teen drivers:
Be a role model: Adults might not text or talk on the phone as much as teens do while driving, but they are part of the problem. Many teens surveyed about distracted driving say they see their parents texting and talking while driving and believe it is OK to do the same thing.
Don't cause distractions: Too often, parents demand teen drivers respond to their phone calls and text messages immediately, causing young motorists to answer parents' calls or texts while driving. A study presented at the American Psychological Association's 122nd Convention found more than 50 percent of teens talk to their parents while driving.
Communicate: Having heart-to-heart talks with teenagers is difficult. Opening up about the dangers of texting while driving could make a difference. Sit down with your teen and let them know how dangerous it is to text or talk while driving, including the potential for killing someone in a crash, including themselves, a passenger, or another motorist.
Join the tech world: While the easiest way to stay away from cell phones while driving is to put them in the glove box, several apps are available to limit their use while the car is running.
Textecution: If a car is going faster than 10 mph, the app kills a cell phone's texting ability. It has a $30 one-time fee.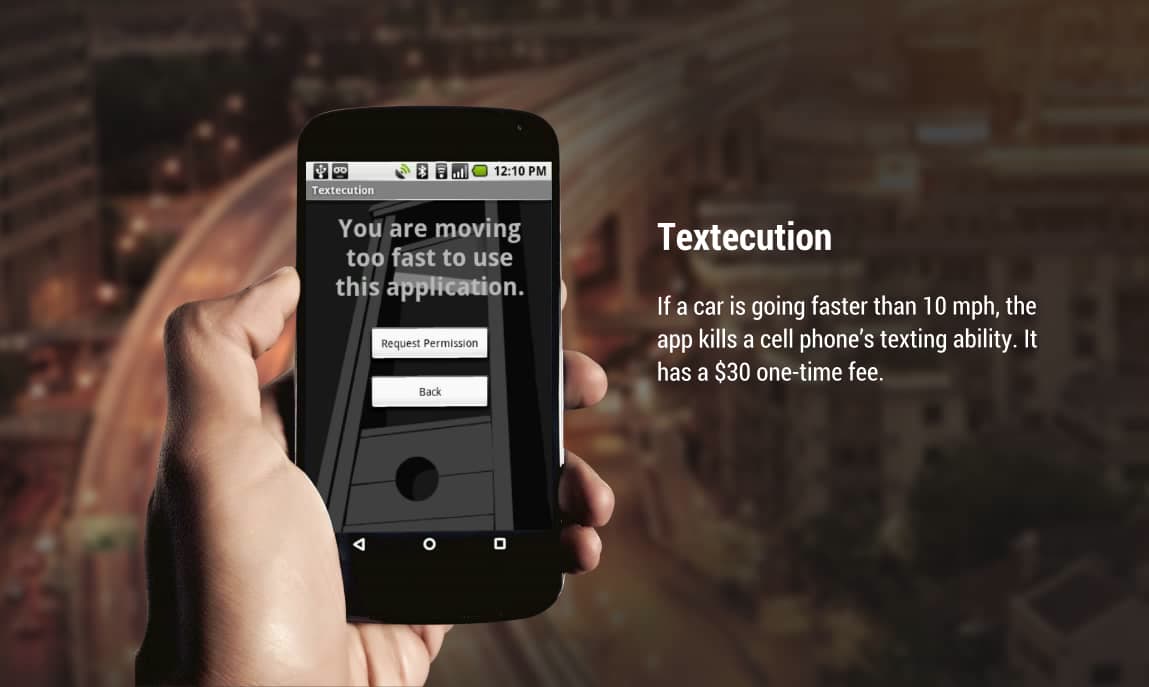 OneProtect: Gives parents remote control to limit their teen's hands-free calling, texting, and emailing. The cost for this is $7 monthly or $76 annually.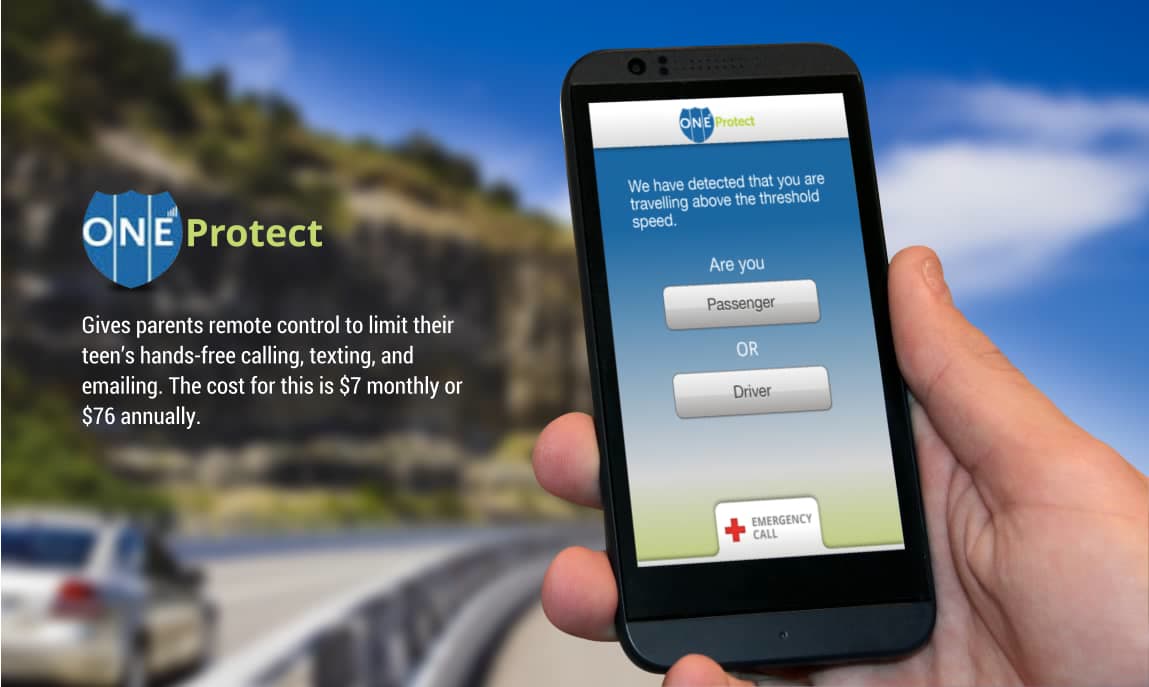 AT&T DriveMode: Restricts calls and web browsing but must be activated by the motorist. It is free.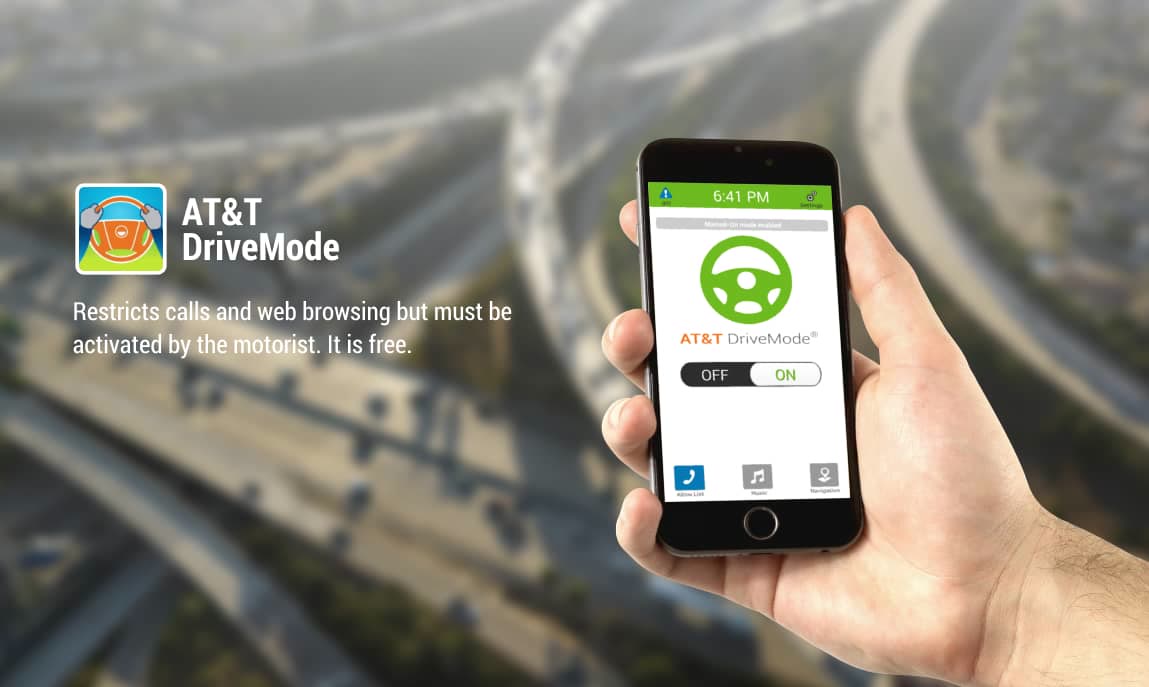 DriveSafely: Reads messages and emails but gives an automatic response letting the sender know the teen is driving. The cost is $4 monthly or $14 a year for one person.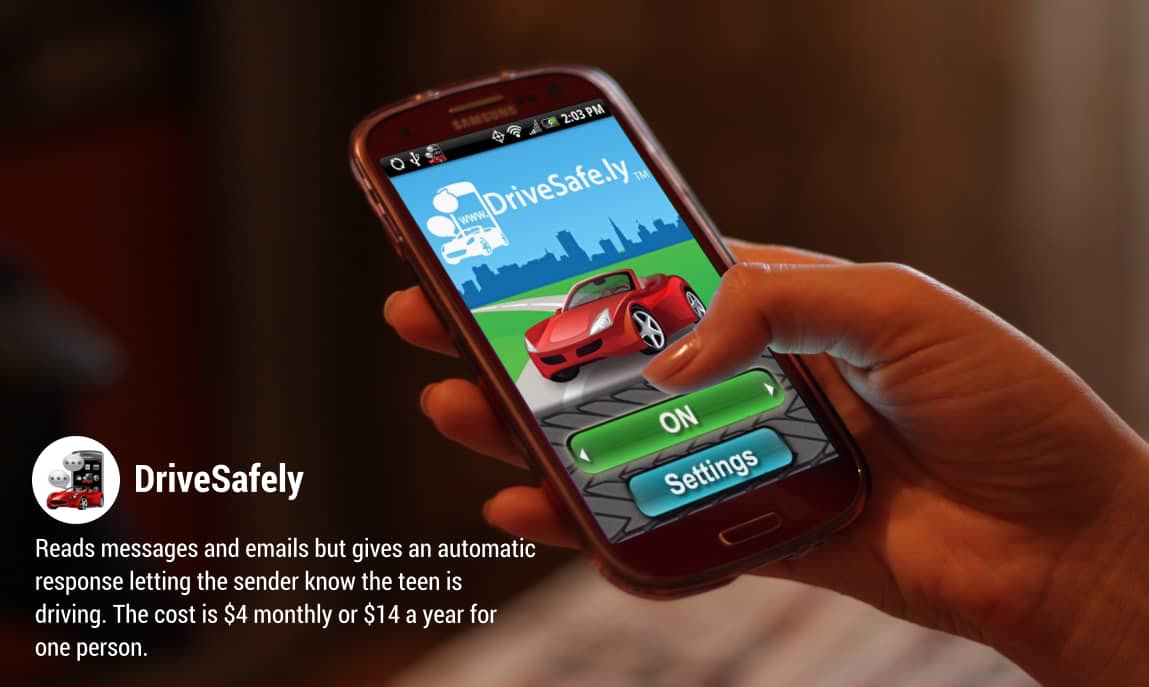 SafeCell: Catches calls and texts before they arrive and lets the sender know the person is driving and unavailable. The cost is $12.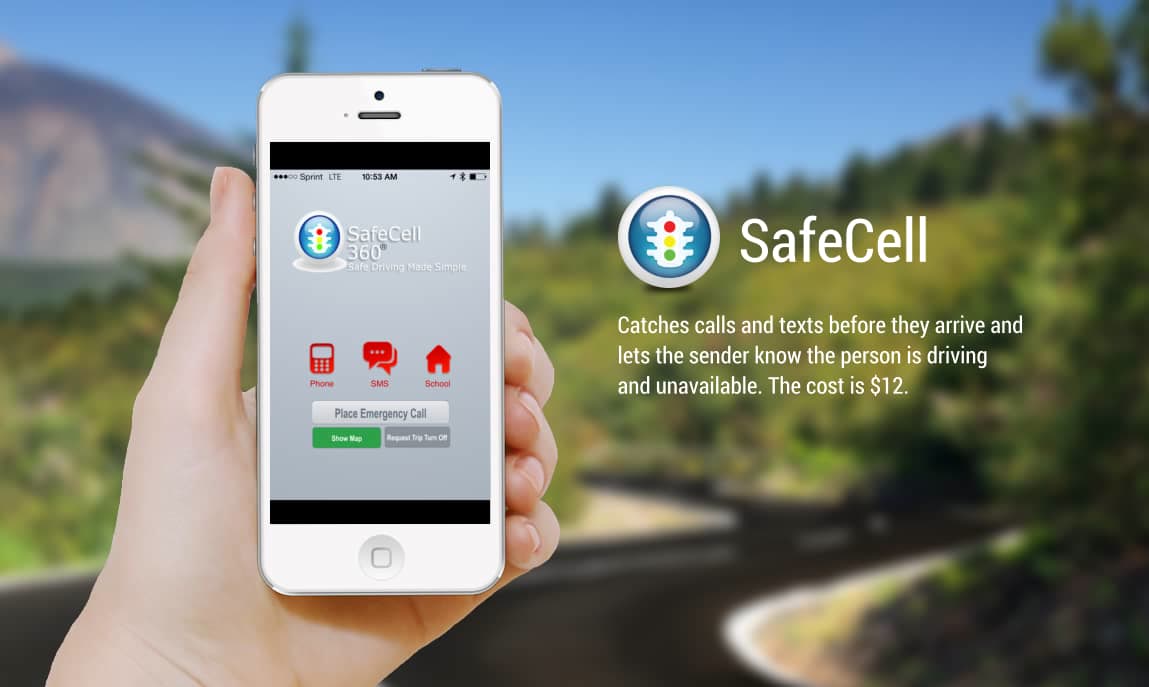 Take a pledge: There are several suggested pledges for parents and teens to remind them of the dangers of distracted driving. These can be signed and placed in vehicles or on the refrigerator at home.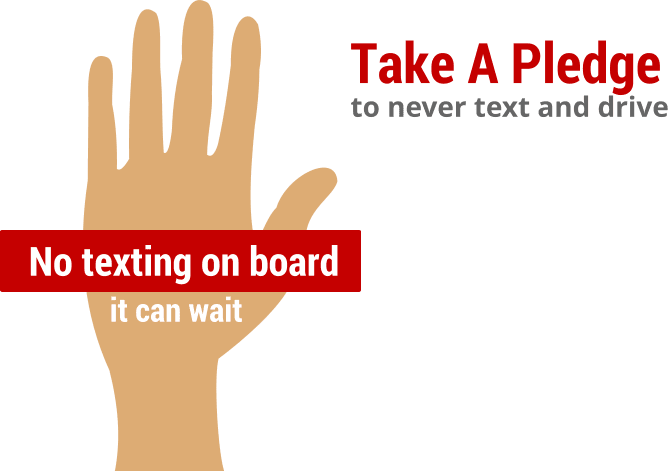 Distraction.gov: The fight to end distracted driving starts with you. Make the commitment to drive phone-free today. Distracted driving kills and injures thousands of people each year. I pledge to, 1) protect lives by never texting or talking on the phone while driving, 2) be a good passenger and speak out if the driver in my car is distracted, and 3) encourage my friends and family to drive phone-free.
Teens Against Distracted Driving (TADD): I pledge to completely stop texting and using my cell phone while I am driving. I understand the dangers associated with these actions and will spread the word to my family and friends to help us put an end to the dangerous habit.
It Can Wait: No text is worth the risk. I can wait. No text message, email, website, or video is worth the risk of endangering my life or the lives of others on the road. I pledge to never text and drive and will take action to educate others about the dangers of texting while driving.
Gather information: Operationparent.org is a Kentucky organization started by a woman who struggled to maintain control of her five children. It provides education, support, and hope for parents having a difficult time raising young people in a culture dominated by the distractions of technology. It provides a common-sense booklet dealing with 44 problems many parents must learn to handle in the modern age.
Distractions abound: While communication devices are increasing the likelihood of distractions and the risk of crashes, they aren't the only problems. Some studies show noise, movement, and use of cell phones by other teens in a vehicle is a greater distraction than electronic devices themselves. Other types of distractions are:

Eating and drinking
Talking to passengers
Grooming
Reading and checking maps
Using navigation systems
Watching videos
Adjusting radios, CD players, or other entertainment devices
Driving comes with responsibility and requires a great deal of concentration, including keeping your mind on the task, eyes on the road, and hands on the wheel.
Texting, talking, and manipulating cell phones diverts the driver's attention from all three of these, greatly increasing the chances of a car crash. Take the time today to sit down with your teen driver and talk to them about the dangers of mixing cell phones with driving. You could save their life or someone else's with one short chat.