How a Lawyer Can Help You Heal After an Accident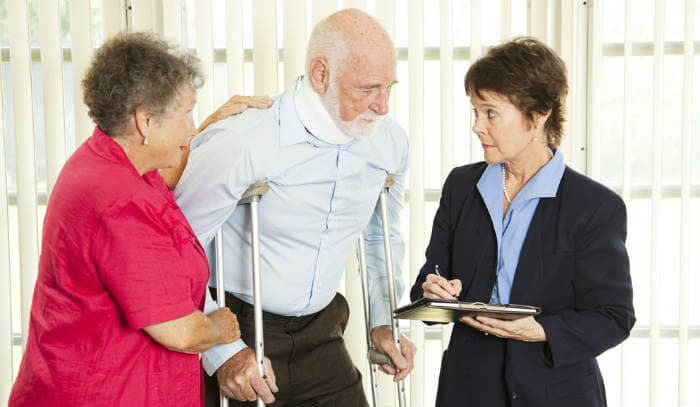 A serious car accident personal injury attorneys is a traumatic event in the life of a family. It affects the whole family of a driver or passenger injured in the crash. Accident victims and their loved ones are often overwhelmed and unsure how to start finding the resources to put your life back together.
As personal injury attorneys serving Louisville, Lexington, Florence and all of Kentucky, the Becker Law Office has earned a reputation for our dedicated pursuit of compensation for car accident victims. But there is much more we do for clients.
Most likely, you have never dealt with a major crash and its consequences before. Our legal team works on car accident cases daily.
We can put our experience to work for you and help you and your family heal after someone has been badly injured in a car crash.
Who's on Your Side After a Car Accident?
If you have been badly injured in a car crash and are hospitalized, you are cut off from everything that is going on as the first and most crucial examination of your accident moves forward.
The police conduct the initial accident investigation, and the insurance companies follow up after you submit a claim. But here's a simple fact that many people overlook: the police and insurance companies are not on your side. Police are expected to be objective. Insurance companies are more interested in their own bottom line than in what is a proper payout to you.
Only your car accident attorney advocates on your behalf after a crash. Our objective is to help return your life as closely as possible to what it was before the accident.
As an advocate in your corner, here's how Becker Law Office helps you and your family after a car accident:
Accident Investigation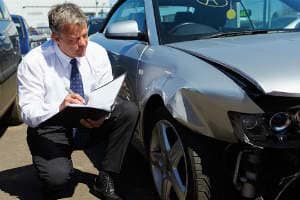 Our car accident investigators dig into what caused your accident.
Our investigations extend from the vehicle and accident scene to witnesses and the other driver's actions in the wreck and in the several hours leading up to the accident. In complex crashes, we may hire accident reconstruction specialists who can serve as expert witnesses, if necessary.
Medical Care
We are lawyers, not doctors, and we leave medicine to the health care professionals. We will work to see that you are receiving the medical care you need. We believe in second opinions, and will help you arrange examinations by additional doctors when appropriate. We also will make sure you receive the medical care needed to achieve maximum recovery, including physical rehabilitation and vocational and/or occupational rehabilitation if that is what is necessary.
We know from experience that, after a bad car accident, those who were injured or who saw a loved one injured or killed can suffer from emotional problems, such as post-traumatic stress disorder (PTSD) or depression. Others in the family who were not in the accident but whose lives have been upended can suffer emotional harm, as well. In such cases, psychological counseling can be helpful and is often necessary for full healing.
From our experience with car accident cases in Kentucky, we have developed a network of consulting medical professionals whom we regularly use. As part of our case investigations, we have medical consultants review your records to give us a full picture of your injuries and prognosis for recovery. This is primarily to determine the medical costs and pain and suffering the accident has caused. It also helps us understand your medical needs for recovery.
If necessary, we can refer you and your family members to medical professionals to provide further assistance toward your full healing and health.
Financial Health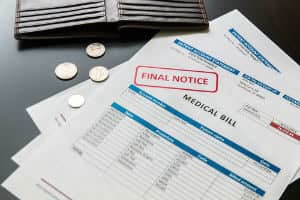 After a bad car accident, you will have numerous bills for medical fees, hospital stays, car repairs and replacement, and other unanticipated expenses. You may experience financial stress if you lose income because you are out of work. The objective of a personal injury claim after a car accident is to recover compensation to cover your expenses and loss of income and provide compensation for your pain and suffering.
Becker Law Office calculates your economic damages, or the tangible costs of the accident and your injuries. We will determine what is appropriate compensation for your economic and non-economic damages based on the specifics of your accident and our experience having handled many similar accident cases.
Our objective is to make sure all of your accident-related costs and losses are covered. Secondly, we will seek additional non-economic damages to ensure that you are compensated for your physical pain as well as your emotional and mental suffering and, if appropriate, the loss of the enjoyment of life.
Our initial approach is to present a claim to the insurance company of the at-fault party and try to negotiate a fair settlement. When it is possible to reach an out-of-court agreement, it concludes the case more quickly and lets you focus on your recovery. But you can rest assured that if a fair and appropriate settlement cannot be reached, we will be prepared to go to court.
Disability Cases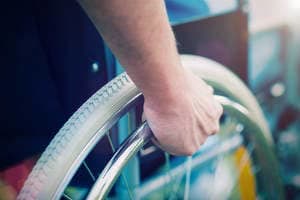 Some car accident victims have injuries that leave them disabled. In such cases, we can help disabled clients obtain professional life-care plans, which are forward-looking documents that detail medical needs and costs in the years ahead. This document is a strong tool that our attorneys use when negotiating settlements that should take into account ongoing expenses related to a serious injury or permanent disability.
Because Becker Law Office also handles disability cases, we can help you obtain Social Security Disability benefits if you can no longer work for a living due to your car accident injuries. This includes helping you prepare and submit a claim application, and following up with the Social Security Administration (SSA) should there be any problems with the claim due to the SSA bureaucracy or other factors.
Daily Details of Healing
Much of our effort for injured clients is what might be considered behind the scenes work. As your attorneys, we handle many daily tasks that you should not have to worry about as you focus on regaining your health. This can range from handling the paperwork of filing a claim, to obtaining a rental car while your vehicle is in the garage.
We answer a lot of questions about what our clients and their families should expect in the days after an accident.  In many cases, we contact hospitals, doctors' offices and other creditors on behalf of clients to advise them that a claim is underway, and assure them that they can expect payment once the claim is resolved.
Having attorneys like ours at Becker Law Office on your side lifts many burdens from your shoulders as you concentrate on recovering from car accident injuries.
If you have been badly injured in a car accident, we want you to recover as much as is medically possible. And much of that burden will be on you, as you face weeks or months of treatment, rehabilitation exercises, and more work. But our attorneys can help ease the burden by handling the paperwork, the negotiations with insurance companies and standing up for your legal rights so that you can focus on your recovery.