Halloween Safety Tips to Avoid Pedestrian Accidents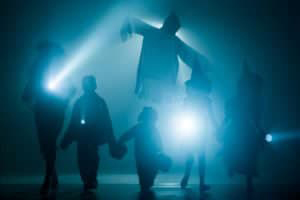 Halloween scares should be in the form of little witches, ghosts and goblins coming to our doors in search of their favorite sweet treat. The real scare, however, occurs when trick-or-treaters are hit by cars. Statistics show an increase in pedestrian accidents on Halloween, especially involving those aged 21 years and under, and children are twice as likely to be hit by a car on Halloween than on any other day of the year.
Halloween is the one night of the year where sidewalks and streets are full of children and adults competing with cars and other vehicles for space in and about the roadway. Here are some simple things you can do to increase the statistics in your favor and to help ensure a happy and safe Halloween experience.
Parents should accompany children under the age of 12 who may not appreciate roadway dangers, and who may not take the necessary safety precautions due to their excitement in the moment.
If you are not trick-or-treating with your older children, make sure they are travelling in a group, on a designated route, and regularly keep in touch via cell phone.
Increase your visibility by carrying a flashlight or glow sticks.
Reflective tape on costumes also helps drivers see you and your young ghosts and goblins.
Talk to your children about Halloween safety, and mirror that behavior by following the rules of the road and crossing streets at designated crosswalks and lighted intersections.
Always walk on sidewalks. If there is no sidewalk, walk facing traffic as far to the left as possible.
Masks can also pose a safety hazard. Masks may prevent children from seeing a car before it's too late. A good rule of thumb is to remove the mask or push it up on your head when walking between houses, then pull the mask down once you arrive at your next candy stop.
And when driving on Halloween, be sure to keep a lookout for children and adults, drive more slowly and with extra caution especially in and around neighborhoods where children are likely to be trick-or-treating.
The Becker Law Office wishes everyone a safe and Happy Halloween!