Graco Agrees to $10 Million Settlement in Car Seat Recall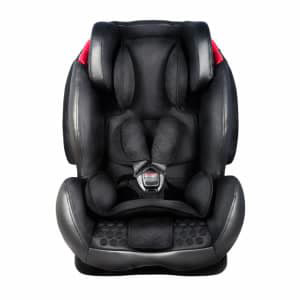 Graco Children's Products (Graco) has agreed to pay $10 million for a years-long delay in recalling four million child car seats with defective buckles, trapping toddlers and children in their car seats, posing a tremendous injury hazard if they could not be removed from the car seat during an emergency. The settlement stems from a federal investigation into whether Graco failed to promptly report the buckle problem as required by federal law, failed to warn the public of the safety issues, and failed to issue a timely recall.
The NHTSA (National Highway Traffic Safety Administration) contends Graco knew about the safety problems since 2009 when it began receiving hundreds of complaints from parents about jammed car seat buckles. Parents reported having to break the buckle or cut the straps to free their children from the car seats. Graco denied a safety problem and refused to issue a recall claiming the buckles were sticking because of food or drink dropped onto the buckles, a claim the NHTSA rejected arguing the problem should have been foreseeable since toddlers and children are using the car seats. Rather than issue a safety recall, Graco instead issued cleaning instructions for the buckles. In January 2014, the NHTSA demanded a recall but Graco initially refused, agreeing only a month later to the largest-ever recall of children's car seats.
Under the settlement, Graco will pay $3 million to the NHTSA now, with the other $7 million invested on a child safety awareness campaign and to improve car seat safety, or paid to the NHTSA if Graco fails to do so within five years. As part of the settlement, Graco also acknowledged that it failed to give timely notice to the NHTSA as required by federal law. Under the National Traffic and Motor Vehicle Safety Act, automakers and parts suppliers must report safety defects within five (5) business days of learning of the defects, or face a maximum fine of up to $35 million.
The settlement is important since it not only sends a message to automakers and their suppliers that the NHTSA is watching and finally enforcing vehicle safety standards, but it will hopefully bolster consumer confidence by signaling the NHTSA is serious about vehicle safety, especially where children are concerned. Department of Transportation Secretary Anthony Foxx said, "Parents need to know that the seats they trust to protect their children are safe, and that when there's a problem, the manufacturer will meet its obligations to fix the defect quickly."
This should be true of all vehicles, not just products involving children, and we hope the latest safety enforcement efforts and multi-million dollar fines against automakers and their suppliers by the NHTSA sends the message loud and clear that vehicle safety is non-negotiable.