GM to Pay $900 Million to Settle Deadly Defect Case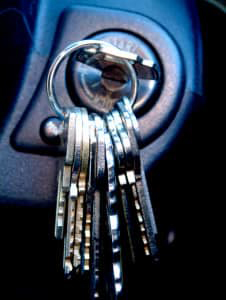 General Motors (GM) admitted it failed to warn GM vehicle owners of a deadly ignition switch defect that killed at least 124 people and injured 275, and announced it will pay $900 million to avoid criminal charges of conspiracy and wire fraud related to the deadly defect.
The settlement stems from deadly ignition switch problems that were the subject of 2.6 million GM vehicles recalls beginning in February 2014. Faulty ignition switches moved from the "on" position to the "accessory" or "off" position while the vehicles were moving thereby shutting off the vehicle engine and disabling the air bags, power brakes and power steering. GM admitted that engineers first learned of the problem as early as 2004 but GM chose not to notify the public of this deadly defect until 2014. GM blamed this failure of communication on "corporate bureaucracy."
As a result of criminal investigation findings, the Justice Department charged GM with wire fraud and conspiracy to conceal material facts from a federal regulator, the wire fraud charges because internal GM communications about the defect were done via email, and conspiracy charges because GM failed to notify federal regulators of safety problems with the ignition switches within 5 days of learning of the problems in 2004, as required by federal law.
The criminal investigation is ongoing and prosecutors says criminal charges are still on the table if GM fails to follow the settlement terms but many doubt that anyone will ever be prosecuted. The law as it now stands requires prosecutors to prove that automakers intended to defraud consumers. Manhattan U. S. Attorney Preet Bharar explained, "It's not a criminal violation to put into the stream of commerce an auto that might harm people."
GM commissioned its own study of the defect timeline and found that engineers and lawyers knew about the problem for more than a decade before coming clean with the public. 15 GM employees were fired following the internal study, but no one has been charged criminally. To date, no GM executives have been charged criminally despite GM's admission it knew of problems for more than 10 years, and could have corrected the problem with a part that costs less than $1.00 per vehicle.
Under the settlement, GM will pay $900 million to the Justice Department, and also agreed to an independent monitor of its safety practices for a period of three years to ensure its compliance with the terms of the settlement agreement. The deferred-prosecution agreement means criminal charges will be dismissed if GM complies with the terms of the agreement during the three-year monitoring period. But what happens at the end of that 3-year period? Consumers will no doubt be skeptical of GM's claims of continued compliance with safety monitoring and reporting given its abysmal track record of knowingly withholding life-saving information for more than 10 years.
The NHTSA (National Highway Traffic Safety Administration) also fined GM $35 million in May 2014 for failing to timely notify its investigators within 5 days of learning of the safety defect, as required by federal law. NHTSA also said GM failed to timely provide information during the investigation.
GM has also agreed to pay $575 million to settle civil lawsuits filed against it by owners whose vehicles have decreased value because of the safety defect and recall, and to settle shareholder claims. Thousands of civil claims are pending against GM that are not part of the settlement.
GM also established a Compensation Fund administered by Kenneth Feinberg who also handled the compensation fund for victims of 9/11. Of the thousands of claims submitted under the GM Compensation Fund, only 124 death and 275 injury claims have been approved. Those whose claims have been approved will receive at least $1 million each.
All the mea culpas by GM, millions of dollars to be paid, and agreements to report safety defects timely from now on, are little compensation to victims' families and those who live with lifelong injuries and disabilities. Clarence Ditlow, executive director of the Center for Automotive Safety, put it bluntly: "GM killed over a 100 people by knowingly putting a defective ignition switch into over 1 million vehicles. Today, thanks to its lobbyists, GM officials walk off scot-free while its customers are 6 feet under."