Fourth of July Weekend: Safety and Sparklers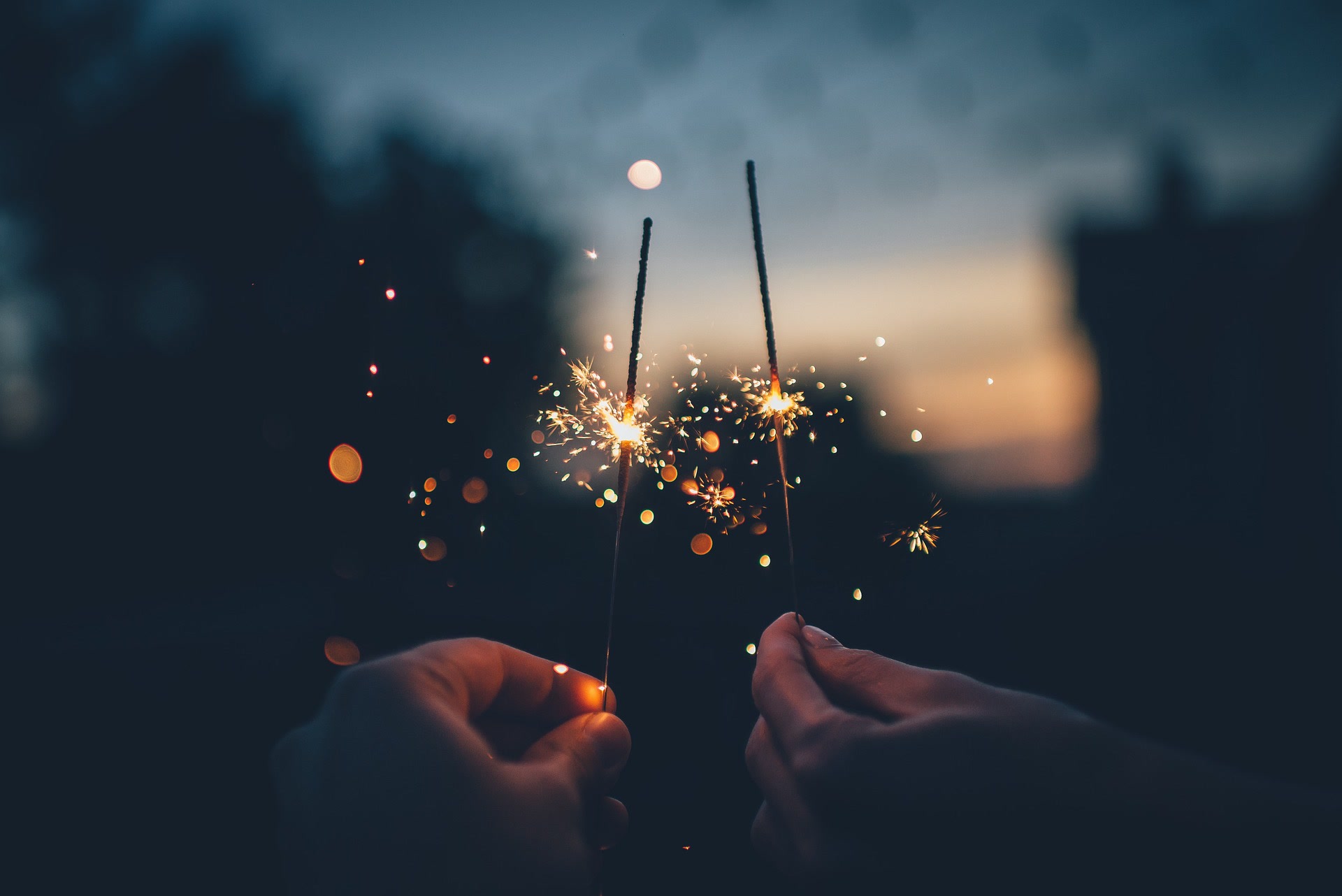 Top Fourth of July Accidents
The fourth of July is almost here and families all over the United States are starting their preparations. For me, the Fourth is never complete without a strawberry/blueberry American Flag carefully arranged atop a bed of cool whip on vanilla sponge cake. Sparklers will be bought, bottle cap rockets will be launched, and bomb pop popsicles will melt all over white tee shirts. All in all, the Fourth promises to be a fun-packed weekend for families and individuals celebrating the peak of summer and our nation's independence.
But for some, this weekend will be marred by accidents and injuries, disrupting plans and ruining barbeques everywhere. Indeed, the Fourth of July weekend is not just known for its patriotic desserts and colorful fireworks, the Fourth also has a sinister reputation for being one of the most dangerous weekends of the year for Americans. Here's why:
Motor Vehicle Accidents
According to statistics newly released by the National Highway Traffic Safety Administration, the United States is experiencing some of its highest traffic-related incident rates in sixteen years, making this Fourth of July Weekend particularly dangerous. Why is this weekend more dangerous than next? The National Safety Council suggests this is due to an increase in individuals traveling for the holiday weekend and the increase in alcohol consumption due to holiday festivities. [1]
Firework Accidents
The evening fireworks show is almost guaranteed to be the piece de resistance of your local community's Independence Day celebrations. You and your family and friends may even put on a show yourself using fireworks bought at the local pop-up stand. Sparklers are used in everything from cake decorations to your teenager's Fourth of July Tik Tok skit. But just because we see fireworks as "staples" of our Independence Day festivities, doesn't mean that they can't be dangerous and lead to significant injury. The National Safety Council estimates that there are over 18,500 fires started each year from the use of fireworks.[2] In 2017, eight people lost their lives due to fireworks-related incidents and another 12,000 individuals were injured seriously enough to require immediate medical attention.[3] While the majority of accidents happened in relation to the use of professional, homemade, or even illegal fireworks, at least 1,200 of these accidents were caused by the use of less powerful devices such as sparklers.[4]
Boating Accidents
It's hard to think of a more perfect way to celebrate the Fourth than by spending the weekend at the lake. Floating on the water, beverage in hand, Toby Keith playing on the stereo there's nothing more quintessentially "Fourth of July" than that. It's important to remember, however, that while more often than not, your pontoon is the scene of nothing but happy-go-lucky fisherman and loungers, it can also harbor some dangers. In 2017, it was estimated that there were at least 658 deaths related to boating incidents.[5] The American Boating Association makes clear that the leading contributing factor to fatal boat accidents is the presence of alcohol and alcohol consumption.[6]
This weekend promises to be a weekend jam-packed with parades, fireworks, and a whole host of red, white, and blue-themed cocktails. Let's all commit to consuming responsibly, driving carefully, and staying away from those homemade and not-so-legal fireworks. And remember, have a happy, and safe, Fourth of July weekend from the Becker Law Office.
Please visit the National Safety Council website at NCS.org for more information and ideas on how to celebrate safely this holiday weekend.
[1] National Safety Counsel, Holiday Traffic Fatality Estimate, (2022) https://injuryfacts.nsc.org/motor-vehicle/holidays/independence-day/#_ga=2.156724283.1848153699.1656687576-1806277711.1656687576 (last visited June 29, 2022.)
[2] National Safety Counsel, Leaving Fireworks to the Experts, (2022) https://www.nsc.org/community-safety/safety-topics/seasonal-safety/summer-safety/fireworks (last visited June 29, 2022)
[3] Id.
[4] Id.
[5] National Safety Counsel, Recreational Boating: Stay Safe on the Water, (2022) https://www.nsc.org/community-safety/safety-topics/seasonal-safety/summer-safety/boating (last visited June 29, 2022)
[6] American Boating Association, Boating Fatality Facts, https://americanboating.org/boating_fatality.asp#:~:text=Alcohol%20use%20is%20the%20leading%20known%20contributing%20factor,the%20operator%20did%20not%20receive%20boating%20safety%20instruction. (last visited June 29, 2022)