Personal Injury Law: Five Steps for a Successful Case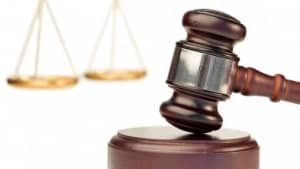 This article provides advice on how to handle a personal injury law claim. It explains that personal injury can include slip and falls, car accidents, truck accidents, motorcycle accidents, injuries from falling objects, and more.
How to Handle a Personal Injury Law Claim
A "personal injury" can encompass slip and falls, car accidents, truck accidents, motorcycle accidents, injuries from falling objects and many more. In most cases, you'll be dealing with an insurance company that does not have your best interests at heart – regardless of what its advertisements say.
"When it comes to paying on your claim, the insurance company is not your good neighbor, and you are not in good hands dealing directly with the insurance company," explains Greg Bubalo, Managing Partner and Head Attorney at the Becker Law Office. "Statistics from the insurance industry show that a claimant will net 3 times as much money with a lawyer as without one."
5 Steps to Succeed in a Personal Injury Lawsuit
While every situation is different, following these five steps may help you increase your chances of succeeding in a personal injury lawsuit:
1. Seek Medical Attention
Regardless of how your injury occurred, it's important to seek whatever medical attention you might need – not only to feel better, but to document that you are suffering from your injuries. "If you don't go to the doctor, the insurance company always argues that you did not need to go because you were no longer suffering," says Mr. Bubalo.
2. Protect Your Rights
Even though most people know not to discuss their situation with insurance company representatives after an accident, the truth is that many do – simply out of distress, inexperience with the process, or blame. You can protect your rights by providing insurers with the documentation they need to start a claim, but don't offer additional information, as it can, and generally does, come back to haunt you. "We are southerners and very polite around here, but insurance companies take a polite statement like, 'I'm fine, how are you?' to mean that you have no aches or pains," cautions Mr. Bubalo.
3. Document Everything
Everyone has heard the term, "document, document, document" – and it absolutely applies to accidents that may lead to potential personal injury lawsuits. Keep every piece of correspondence you send or receive (including emails) regarding the accident from insurers, healthcare providers, attorneys, etc. In addition, document any phone conversations regarding the incident and include whom you spoke with, when you spoke with them, what they said and what was promised (a letter, a settlement check, a supervisor's review, etc.). "Insurance companies are mired in details and statistics; they care a lot less about human emotion."
4. Follow Through with Insurers
While the first three steps are certainly important, the follow through is where many potential plaintiffs get stuck. Most insurance companies will promise you full compensation, but generally try to settle cheaply and quickly unless you follow through. When an insurer doesn't follow through on its promises, contact them. Again, again and again if need be. Remember, they're hoping you'll just go away.
5. Seek the Counsel of an Experienced Personal Injury Law Attorney
Last, but certainly not least, seek the counsel of an experienced personal injury attorney. Most personal injury attorneys know how insurers operate, how the system really works and can help you determine the value of your claim including lost wages, medical expenses, pain and suffering and more. "I've been doing this kind of work for over 30 years and I've helped thousands of clients get what they deserved," says Mr. Bubalo.
Having experienced counsel on your side can help level the playing field, as insurance companies typically have a team of attorneys doing whatever they can to avoid paying your claim – and keep your premium dollars. At the Becker Law Office, we have experience dealing with insurance companies, and we fight for your rights every day.
Personal Injury Law Statute Of Limitations
Anyone who has suffered a personal injury must keep in mind that the time in which a personal injury lawsuit must be filed in Kentucky varies, but can be as little as one year. In certain cases notices have to be given to the responsible parties within 90 days or the claim is barred no matter how meritorious. Don't lose your right to file a lawsuit. Contact an experienced personal injury lawyer at the Becker Law Office today!