Fiat Chrysler Recalls 1.9M Vehicles Over Fatal Defects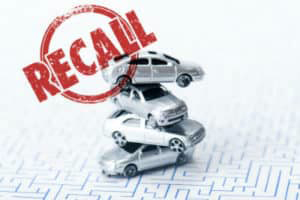 Fiat Chrysler Recalls 1.9m Vehicles Over Fatal Air Bag & Seat Belt Defect
Announcing one of the largest automotive recalls in its history, Fiat Chrysler is recalling 1.9 million vehicles worldwide, including 1.4 million in the United States, to repair a computer defect now believed responsible for at least 3 deaths and 5 injuries.
The defect involves the Occupant Restraint Control module (OCR), which may short circuit thereby failing to detect frontal impacts and, in turn, fail to deploy air bags and tighten seat belts in a crash. This module defect creates an increased risk of death or injury during a crash if safety systems fail.
Fiat Chrysler Vehicles Recalled
2011 Chrysler Sebring
2011-14 Chrysler 200
2010-12 Dodge Caliber
2010-14 Dodge Avenger
2010-14 Jeep Patriot
2010-14 Jeep Compass
Fiat Chrysler's recall number is S61. Affected vehicle owners will receive notice from Fiat Chrysler when the recall begins. Chrysler, Dodge, and Jeep dealers will repair the defect free of charge. Affected vehicle owners may contact Fiat Chrysler Customer Service at 800-853-1403 for further information. Newer model Chrysler, Dodge, and Jeep vehicles do not contain the defective module.
Be on the lookout for recall information from Fiat Chrysler and take your vehicle in for repair if you or a loved one owns a vehicle affected by this recall. An experienced personal injury attorney can answer any questions and discuss your rights if you or a loved one is injured as a result of this defective computer module, or any defective vehicle.