Dangers of Overdosing on Diarrhea Medicine Imodium AD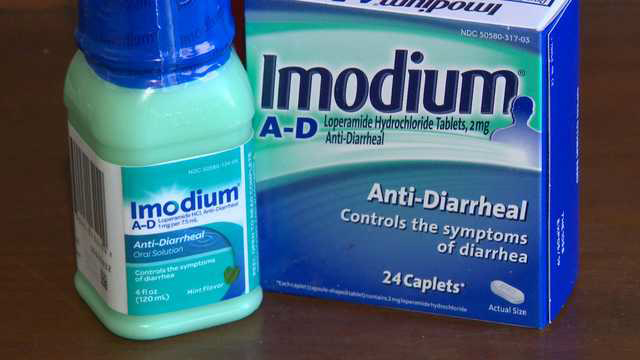 FDA Warns Imodium AD May Dangerously Stop More Than Diarrhea
A new safety alert issued by the FDA warns consumers, pharmacists, and healthcare providers about the dangers of intentionally or accidentally overdosing on diarrhea medicine. Over-the-counter and prescription loperamide, most commonly known through its over-the-counter (OTC) name Imodium AD, may cause serious heart problems and increased risk of death. Taking higher than recommended daily amounts of loperamide may cause abnormal heart rhythms and other serious heart problems, or may negatively interact with other medicines, thereby increasing the risk of death.
Imodium AD (Loperamide)
Loperamide was first approved in 1976 to treat diarrhea. It can be taken in tablet, capsule, or liquid form with the maximum daily adult dose of 8mg for the OTC formula, and 16mg for the prescription. Some people are accidentally overdosing, but most adverse event reports received by the FDA are of people purposefully overdosing using loperamide to treat symptoms of opioid withdrawal or to create feelings of euphoria. Between 1976 and 2015, the FDA received 48 cases of serious heart problems with loperamide use resulting in 31 hospitalizations and 10 deaths.
The FDA is alerting healthcare providers to consider loperamide overdose if a patient presents with sudden cardiac symptoms of unknown origin absent prior history of cardiac problems.
Consumers are warned to take only the recommended daily dose and to contact their healthcare provider if diarrhea persists after taking loperamide for 2 days. Talk to your pharmacist or healthcare provider if you are unsure about the proper daily dosage. Never give this medication to a child younger than 2 years of age.
Adverse Reactions to Loperamide (Imodium AD)
Drugs that can potentially adversely interact with loperamide include:
Brand Name (Generic)
Tagamet HB (cimetidine) – treats heartburn and GERD symptoms
Zantac (ranitidine) – treats heartburn and GERD symptoms
Prevpac – proton-pump inhibitor; used to treat heartburn and acid reflux
Biaxin (clarithromycin) – antibiotic
E.E.S., Ery-Tab, Eryc, Eryped, PCE (erythromycin) – antibiotic
Lopid (gemfibrozil) – treats high cholesterol
Onmel, Sporanox (itraconazole) – anti-fungal medications
Ketoconazole (generic only) – anti-fungal medication
Nuedexta (quinidine) – used to treat mental/mood disorders
Qualaquin (quinine) – anti-malaria drug; also used to treat nocturnal leg cramps
Kaletra, Norvir, Technivie, Viekira Pak (ritonavir) – anti-HIV treatment
Signs of a Loperamide (Imodium AD) Overdose
Consumers should look for the following signs of overdose, and seek immediate medical attention if the following occurs after taking loperamide:
Fainting
Rapid heartbeat
Irregular heart rhythm
Unresponsiveness
The FDA is also asking consumers and healthcare providers to file Adverse Event Reports if side effects or adverse events occur when using loperamide. Adverse Event reports can be found and submitted online at www.fda.gov/MedWatch/report, or by calling 1-800-332-1088 to request a form.