FDA Warns Antibiotic Increases Risk of Death or Heart Problems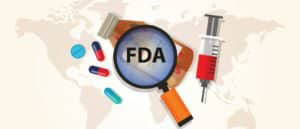 Heart disease is the number one killer of men and women in the United States accounting for one in four deaths annually. Because of the high number of people who suffer from heart disease, it's important for heart disease patients to know that a commonly prescribed antibiotic increases their risk of death or heart problems even if taken for only a short period of time.
A Drug Safety Communication recently issued by the U. S. Food and Drug Administration (FDA) warns heart disease patients of their increased risk of death or heart problems when taking the antibiotic clarithromycin (Biaxin). The warning was issued following an analysis of a 10-year follow-up study of heart disease patients in a large-scale clinical trial known as CLARICOR.
The study showed an unpredicted increase in death for heart disease patients who took only a two-week course of the anti-biotic clarithromycin. Clarithromycin is an antibiotic typically prescribed to treat infection. It is not FDA-approved to treat heart disease, and unfortunately the study did not reveal to researchers why it is sometimes deadly when heart patients take the antibiotic, even in the short term. The increased risks of death and heart problems were apparent a year or more after heart disease patients took the drug.
If you are one of the millions of Americans who suffer from heart disease, it is imperative to advise your healthcare provider and pharmacist you have heart disease before taking clarithromycin, and ask for an alternative medication to treat your infection. The benefits of taking clarithromycin to treat your infection do not outweigh the risk of death or heart problems when alternative antibiotics are readily available.
As a patient with heart disease, if your healthcare provider prescribes clarithromycin, and you decide to take it despite the increased risks, seek immediate medical attention if you begin to experience chest pain, trouble breathing, shortness of breath, slurred speech, or pain or weakness in one side or part of your body, as these could all be signs of heart attack or stroke.
The FDA asks that healthcare providers and patients file an FDA MedWatch Safety Information and Adverse Event Report if a patient suffers any side effects or adverse events when taking this antibiotic or any medication. This helps the FDA keep a record of medication side effects which helps it determine how it communicates safety warnings to the public, decides safety label warning changes are necessary, or whether to remove a medication or medical device from the market altogether.
You can find and submit an online report at www.fda.gov/MedWatch/report, or call 1-800-332-1088 to request an Adverse Event reporting form.