CPSC Recalls 2.2 Million Beanbag Chairs After 2 Children Die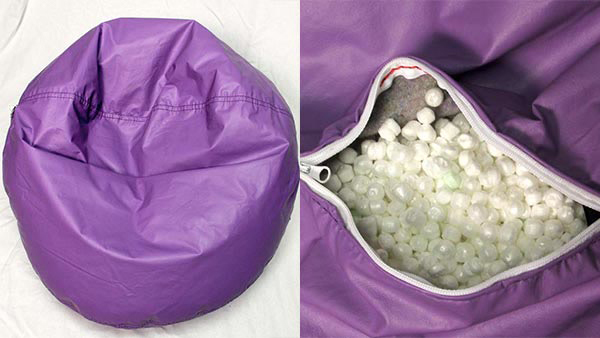 2.2 Million Beanbag Chairs Recalled After 2 Children Die
The U. S. Consumer Protection Commission (CPSC) and New Orleans-based Ace Bayou Corp recalled 2.2 million beanbags chairs for suffocation and choking hazards, following the deaths of 2 children. One of the late victims was a 3-year-old girl from Lexington, Kentucky. The other victim was a 13-year-old boy from McKinney, Texas. Both children were found inside the beanbag chairs.
The recalled beanbag chairs have 2 zippers, one on the removable cover, and one underneath the cover. 2 children were killed when they were able to open both zippers and get inside the beanbag chairs, suffocating and choking on the foam beads.
The beanbag chairs were sold from 1995 to 2013 in a multitude of colors, shapes, sizes, and fabric choices at major retailers and online at Wal-Mart, Meijer, Wayfair, and Amazon.com. The chairs were sold before July 2013 for a retail price of $30 to $100 depending on the size and texture of the chair.
What to Do if Your Children a Chair
CPSC recommends checking your beanbag chair for zippers that open. If the zippers can open, please immediately remove them from the children's reach and contact Ace Bayou for a repair kit to permanently close the zippers.
Recall information can be found at www.acebayou.com, or contact Ace Bayou directly at 855-751-8151 for additional information concerning the recall and for repair kits.