CPSC Product Recalls for September 2014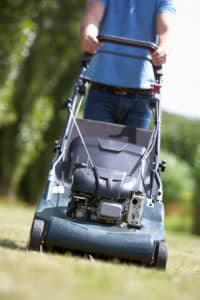 The Consumer Product Safety Commission (CPSC) recalled 27 products during September 2014. Here are some of the highlights from those recalls, as well as a link to all product recalls for September, and information about how you can report an unsafe product or adverse event to the CPSC.
There were a number of product recalls involving children's products and clothing:
The Tray Vous Snack and Activity Tray for strollers was recalled over a strangulation hazard if an unbuckled child slips between the stroller and tray. Consumers should immediately remove the tray from their stroller, and contact Tray Vous for a replacement tray and connectors at www.trayvous.com/recall or (800) 281-6483.
20 different styles of children's sunglasses including Disney, Marvel and Sears/Kmart brands were recalled over lead paint levels that exceed federal standards. The sunglasses were sold at a variety of retailers in different sizes and colors, and with different characters. Contact FGX International at (877) 277- 0104 or www.fgxi.com/.
2 different styles of children's shoes were recalled. The more serious of the 2 recalls involves First Impressions soft-soled shoes for a choking hazard. These infant shoes sold exclusively at Macy's have a small metal eyelet that come off of the shoe and pose a choking hazard. 2 styles of Livie & Luca Mary Janes, the "Carta" and the "Cotton", were also recalled due to a laceration hazard from a metal thread.
3 styles of children's hoodies were recalled over entanglement and strangulation hazards including the Benetton boy's hooded jacket with a drawstring at the waist, the Active Apparel boy's front-zipped hooded sweatshirt and Baby Organics boy's front-zipped hooded hoodie. The CPSC recommends removing the offending drawstring to prevent the strangulation or entrapment hazard, or return the garment to the manufacturer for a refund.
IKEA also recalled the GUNGGUNG child's swing due to a fall hazard caused by breaking suspension fittings. Stop using the product immediately and return to IKEA for refund. Further recall information can be found at www.cpsc.gov/en/Recalls/2014/IKEA-Recalls-Childrens-Swing/
Two recalls involve fire alarms or smoke alarms that fail to sound alarm when needed.
Kidde recalled over 1.2 million smoke and combination smoke/carbon monoxide alarms that may fail to sound an alarm after a power outage. All the affected alarms are white, round and have "Kidde" on the front of the alarm. Kidde recommends continuing to use the recalled alarms until they can be replaced. Follow this link for additional information on the recall: www.cpsc.gov/en/Recalls/2014/Kidde-Recalls-Smoke-and-Combination-SmokeCO-Alarms/
The Siemens SBGA-3A Audible Fire Alarm Base was recalled because it may fail to sound an alarm when smoke is present. The base is affixed to a ceiling-mounted alarm. Consumers with the recalled alarm base should contact Siemens for a free inspection and replacement. www.cpsc.gov/en/Recalls/2014/Siemens-Recalls-Audible-Fire-Alarm-Base/
Lawn mowers were also the subject of 2 recalls in September including multiple models of the Country Clippers Riding Lawn Mower due to a fire hazard from a failing ignition module, and the Craftsman 3-in-1 Push Mower with the Honda GCV160 gas-powered engine because the engine control lever can fail causing the engine to blades to continue running posing an injury hazard to users.
The CPSC also approved tougher federal safety guidelines for high-powered magnet sets in response to children and teenagers who were injured after accidentally ingesting the magnets, which then attached to internal organs causing devastating and life-threatening injuries. www.cpsc.gov/Newsroom/News-Releases/2014/CPSC-Approves-Strong-Federal-Safety-Standard-for-High-Powered-Magnet-Sets-to-Protect-Children-and-Teenagers/
Find more information and further details about all the September 2014 recalls at www.cpsc.gov/en/Recalls/
If you or a loved one have been injured by an unsafe product or suffered an adverse event, please follow this link to report the incident to www.saferproducts.gov/IncidentReporting. The CPSC relies on consumer reports to monitor the safety of products and to determine which products should be recalled to prevent additional consumer injury.