Chrysler Expands Recall for Bad Rear Axles to 280k Vehicles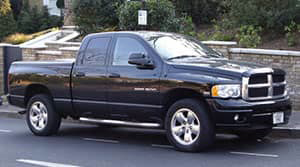 Chrysler Expands Recall for Bad Rear Axles; Almost 280k More Vehicles Recalled
Chrysler announced a voluntary recall of another 280,000 light trucks and SUVs for rear axle problems following a recall of almost 50,000 vehicles back in October 2012 for the same problem. This time the recall involves several models of light trucks and SUVs.
The recall includes 2009-2012 Dodge Ram 1500 trucks, 2009-201 Dodge Dakotas, and 2009 Chrysler Aspen and Dodge Durango SUVs.
What Makes Them Bad Rear Axles?
The National Highway Transportation Safety Administration (NHTSA) found that a retainer used to hold the rear axle pinion nut might be missing causing the pinion nut to loosen over time. The vehicle can lock up without warning causing the driver to lose control. There are reports of 15 accidents related to the missing retainer but fortunately no serious injuries or deaths.
Chrysler dealers will add a retainer to the pinion nut, free of charge to affected vehicles. The recall begins in March 2013.
Owners of affected vehicles can obtain additional information by calling Chrysler at 1(800) CHRYSLER (247-9753) or at www.chrysler.com.
And if you ever experience a vehicle safety issue, please report the incident to the NHTSA Safety Hotline (888) 327-4236.