The Bottom Line: Vaginal Mesh Makers Are Liable When Their Products Cause Injuries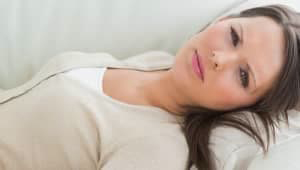 Medical device manufacturers continually introduce new products into the marketplace to treat numerous medical symptoms. When medical devices work properly, it's a win-win situation. However, when they don't, serious injury or death can occur. The bottom line is that manufacturers who place dangerous or defective products into the marketplace are responsible for the harm they cause.  Period.
Case In Point: Jury Awards $11M To Transvaginal Mesh Victim
A New Jersey jury recently awarded $11.1 million to a woman who was seriously injured by Ethicon's Prolift Transvaginal Mesh product used to treat pelvic organ prolapse (POP) and stress urinary incontinence (SUI). Ethicon is a subsidiary of Johnson & Johnson.
According to the New York Business Journal, a 47-year-old nurse from South Dakota was implanted with the device in 2006. However, she soon began to experience severe pain. Over the course of the next few years, she was forced to undergo 18 unsuccessful surgeries to repair abdominal injuries, made over 400 visits to doctors and physical therapists for examinations, testing and treatment and was prescribed 20 different medications. The jury verdict consisted of $3.35 million in compensatory damages and another $7.76 million in punitive damages.
Thousands of TVM injury lawsuits have been filed against manufacturers of mesh products that allege that they failed to adequately test these medical devices or warn users about the increased risk of:
pain
infection
pain during sexual intercourse
bleeding
organ perforation
urinary problems
mesh erosion
Transvaginal mesh medical devices have been on the market for many years now. However, despite thousands of pending product liability lawsuits pending in federal and state courts, manufacturers continue to claim that these products are safe.
According to Greg Bubalo, Managing Partner and Head Attorney at the Becker Law Office, "If a manufacturer fails to make sure its products are safe, fails to honor a warranty for a defective product or fails to tell buyers about the possible dangers of using its products, it can be held responsible for any damages caused by its products."
If you've been injured by a transvaginal mesh medical device or any other dangerous or defective product, you may be entitled to compensation for medical bills, lost income, rehabilitation, medical monitoring, physical and emotional pain and suffering and more. Contact an experienced products liability attorney today to analyze your situation and discuss your options so that you can make an informed decision about whether taking legal action is in your family's best interest.








Tags: (tvm, kentucky product liability attorney, kentucky product liability lawyer, kentucky products liability attorney, kentucky products liability lawyer)