Advanced Technology at Becker Law Office is Here for You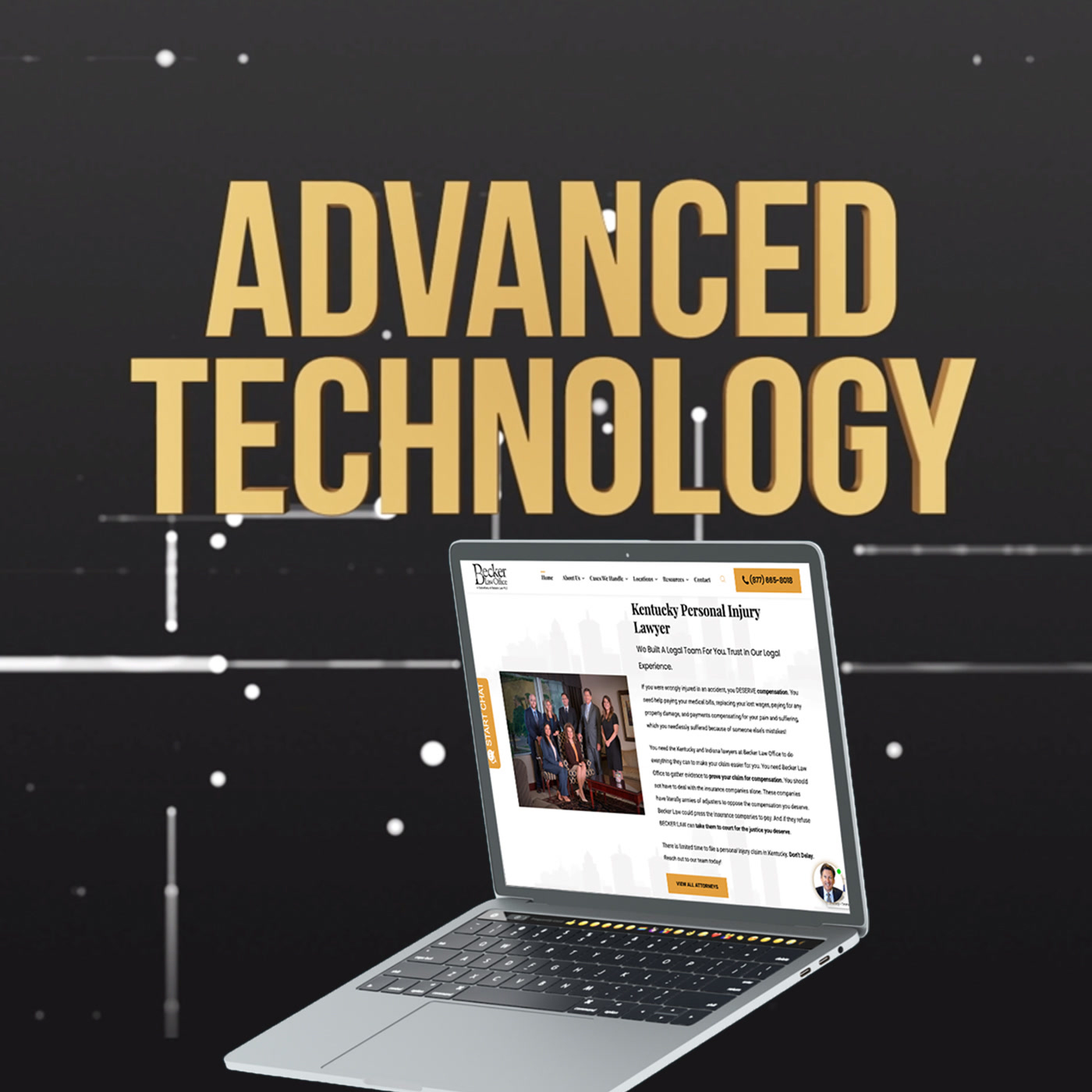 WE'RE OPEN AND PREPARED TO PROTECT CLIENTS!
The Covid-19 pandemic is causing many businesses across the Commonwealth of Kentucky to shut down. This is forcing individuals with legal questions to wonder if they can pursue action during the Coronavirus outbreak. The experienced personal injury attorneys at Becker Law Office understand legal issues do not stop just because a pandemic is occurring. For this reason, our office will continue to remain open to help the communities we serve. However, we will be taking some necessary and informed precautions to protect our clients and staff.
How Becker Law Offices Will Maintain Safety
In order to take proactive safety measures against Covid-19, Becker Law Office is adapting the way we interact and meet with our clients. When possible, our experienced personal injury attorneys will meet with individuals remotely, either over the phone or online to discuss their legal needs. This will reduce the physical contact that could potentially spread Covid-19.
Becker Law Office will always adhere to the Executive Orders provided by the Commonwealth of Kentucky. A complete list of the orders for Kentucky and all states can be found here. Please keep in mind, these orders will likely change and evolve over time. Consequently, the orders will supersede information found on our website and potentially impact changes in how we work to maintain the safety of our staff, clients, and the communities we serve.
If meetings are permitted based on the Kentucky Executive Orders or list of recommendations presented by Kentucky's Governor, then whenever a meeting must occur in person Becker Law Office will take necessary precautions to ensure everyone involved will remain safe and healthy. This includes the precautionary screening of Coronavirus symptoms from anyone who would be involved in an in-person meeting. We are able to conduct this screening through a private online questionnaire that can be sent to everyone involved prior to the session.
Contact an Experienced Personal Injury Lawyer Today
The knowledgeable personal injury attorneys at Becker Law Office will continue to monitor Covid-19 and update you on any major changes to our operations. The safety of the communities we serve is our top priority. We will continue to help our clients with their personal injury needs during this difficult time.
If you or a loved one has been injured in an accident due to the negligent actions of another prior to or during the current crisis, contact the legal team at Becker Law Office for a free and no-obligation consultation. Our personal injury attorneys will fight for your rights and help you receive the compensation you deserve. You don't pay a dime unless we win the case.
For more information about how we are helping clients, please watch the recent live TV interview with WAVE 3 News Listens Live or click here to contact us now.