Yaz Lawsuit: Bayer Yasmin Settlements Already Total $1.4B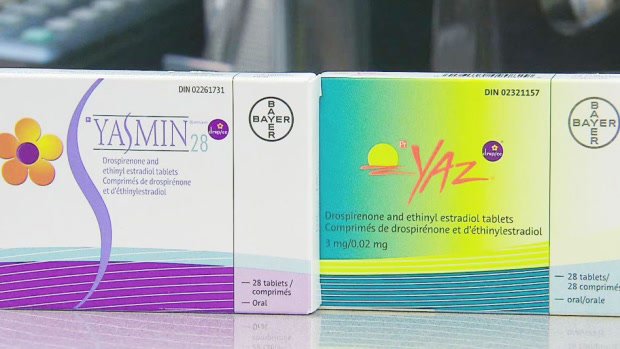 Bayer's controversial fourth-generation birth control pills, Yaz and Yasmin, were marketed to young women with promises to reduce the risk of pregnancy and also to help control acne, weight gain, and PMS (premenstrual syndrome). What Bayer didn't tell women is that these drugs can cause deep vein thrombosis (DVT), pulmonary embolisms, strokes, and more. The company has already paid out over $1.4 billion in settlements – and more are likely to come.
What is the Yaz Lawsuit About?
Yaz is a brand of birth control pills that contains the hormones drospirenone and Ethinyl estradiol. Some women who have used Yaz have reported experiencing serious side effects, such as blood clots, heart attacks, and strokes. As a result, a number of lawsuits have been filed against the manufacturers of Yaz, claiming that the companies failed to adequately warn about the risks associated with the drug. The lawsuits have been consolidated into a multi-district litigation (MDL) in federal court.
In 2012, the manufacturer of Yaz, Bayer, agreed to pay $24 million to resolve thousands of U.S. lawsuits that alleged the company downplayed the risks of blood clots from its birth control pills. However, it is important to note that the settlement does not establish any admission of liability or fault by Bayer, and the company has stated that it believes the evidence supports the safety and efficacy of Yaz.
Nearly 12,000 Yasmin Injury / Yaz Lawsuits Filed
Bayer Pharmaceuticals, the Germany-based drug giant, has faced nearly 12,000 lawsuits over Yaz and Yasmin for injuries such as DVT, pulmonary embolisms, heart attacks, and strokes, as well as for numerous deaths related to these products.  While it has already paid out $1.4 billion to settle more than 6,500 claims, the company may be preparing to pay out more.
According to Bayer's 2013 2nd Quarter Stockholder Newsletter, there are still approximately 5,400 lawsuits pending.  Of those, about 2,800 involve plaintiffs who suffered blood clot injuries.  The company says that it will continue to negotiate each Yaz and Yasmin lawsuit settlement on a case-by-case basis and recently set aside an additional $24 million for potential payouts to women who suffered gallbladder-related problems after taking the drugs.
Bayer Claimed Yaz & Yasmin Were Better, But Were They?
Both Yaz and Yasmin contain drospirenone and Ethinyl estradiol (a man-made form of the female hormone estrogen), which work to prevent pregnancy by stopping ovulation and altering the cervical mucus and the lining of the uterus. However, there are some subtle differences.
Yaz has 24 tablets containing 3 mg of drospirenone and 0.02 mg of Ethinyl estradiol and 4 sugar tablets, and Yasmin has 21 tablets containing 3.0 mg of drospirenone and 0.03 mg of Ethinyl estradiol and 7 sugar tablets.
Bayer originally claimed that Yaz and Yasmin were better than previous generations of birth control. The company touted both drugs as breakthrough contraceptives that would reduce the risk of pregnancy and help to control acne, weight gain, and PMS (premenstrual syndrome). But were they? Apparently not.
According to Greg Bubalo, Managing and Head Attorney at the Becker Law Office, "You may have seen TV commercials for these products with a stern warning for people interested in taking them. These warnings are the result of many healthy young women experiencing problems with the drugs and filing product liability lawsuits against their manufacturers."
"The number of cases increases every day," Mr. Bubalo says. "Almost all of the cases allege that the manufacturer did not test the drugs thoroughly and did not accurately communicate the dangers of taking the drug to consumers.
Research conducted since the U.S. Food & Drug Administration approved Yaz and Yasmin in 2006 and 2008, respectively, has shown that a woman's risk of blood clots is six times higher when taking either Yaz or Yasmin.
If you or your daughter has been injured by Yaz, Yasmin or another form of "fourth generation" birth control products on the market, contact an experienced product liability attorney who understands pharmaceutical litigation and find out whether you might be entitled to compensation for your injuries.