8.3 Million Cuisinart Food Processors Recalled: Blade Hazard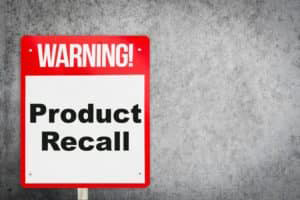 Cuisinart Food Processors Recalled
The U. S. Consumer Protection Safety Commission (CPSC) announced Conair Corporation is recalling 8.3 million of its food processors over a laceration hazard from the degraded metal blade. The recall covers various Cuisinart food processors models sold from July 1996 through December 2015.
The hazard arises from the food processors' riveted blade, which may crack over time allowing small blade fragments to break off into processed food, and may cut the mouth or break the teeth of anyone who ingests the processed food. Consumers reported 69 incidents of Cuisinart broken blade pieces in processed foods, and 30 reports of mouth lacerations and injuries to teeth.
Consumers can find the model number on the bottom of their food processor. The only blades involved in the recall are stainless steel, with four rivets and a beige plastic center hub. Affected Cuisinart food processors include model numbers beginning with:
CFP-9
CFP-11
DFP-7
DFP-11
DFP-14
DLC-5
DLC-7
DLC-8
DLC-10
DLC-XP
DLC-2007
DLC-2009
DLC-2011
DLC-2014
DLC-3011
DLC-3014
EV-7
EV-10
EV-11
EV-14
KFP-7
MP-14
CPSC recommends consumers immediately stop using the Cuisinart food processors affected by the recall, and contact Cuisinart for a replacement blade.
Consumers may contact Cuisinart at www.cuisinart.com and choose "Product Recalls" at the bottom of the page for additional information about the blade recall, or call Cuisinart at 877-339-2534 for details about how to get a replacement blade.