7 Steps to Making the Right Nursing Home Decision for Mom or Dad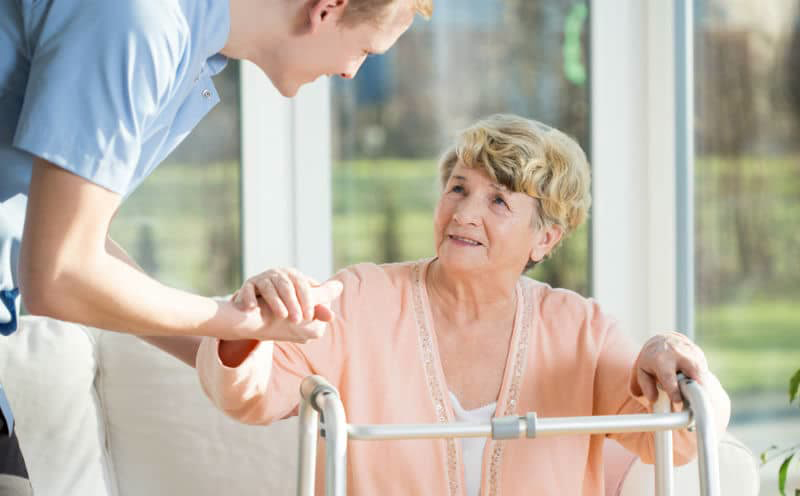 Redirected to: https://beckerlaw.com/kentucky-nursing-home-abuse-lawyer/#ebookfix
As a nation we are living longer, and the result is that many of us are faced with providing care for aging family members. Juggling your own work responsibilities while managing your elderly loved one's needs presents ongoing challenges. Chronic medical conditions and health issues often require a level of care that can only a nursing home or long-term care facility can provide.
We are sensitive to the issues that families with aging loved wrestle with when relocating a loved one from their home to a nursing home or long-term care facility. Becker Law Offices, PLC has created a downloadable guide "How to Choose the Right Nursing Home" to help families who are going through this life transition make well-informed decisions. It's available to download free of charge.
According to the Centers For Disease Control and Prevention (CDC), more than 4 million people in the United States require nursing home care each year. For families, the placement of parents and elderly loved ones in nursing homes is never easy. Here are seven crucial steps to consider as part of making a nursing home placement decision.
1. Consider Your Loved Ones Needs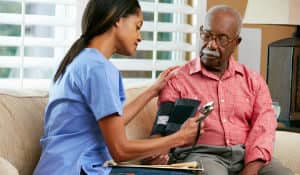 According to the National Institute on Aging (NIA), one of the first steps in a nursing home placement decision is talking to your loved one's doctor to determine the level of care your loved one needs.
There are three basic types of care from which to choose:
Hospital type care, which provides more extensive medical care and physical rehabilitation services and has a nursing station on each floor;
Household type care, which provides a more independent, home like setting with a more relaxed schedule for residents. Some rooms may have kitchens so residents can prepare their own meals;
Combination type homes, which provide a mixed level of care depending on the level of assistance that the resident's needs. For example, a resident may need help tracking and taking daily medications but still be able to look after many of their own needs.
2. Do Your Research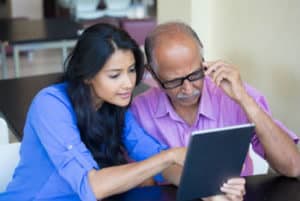 All nursing homes that receive Medicaid funding must be certified and regularly inspected to meet certain federal and state standards. As part of the nursing home selection process, make sure the nursing home has a valid certification. You can compare ratings of nursing homes in the area by visiting our Government Nursing Home Report.
3. Take A Tour
Make a visit to several nursing home centers. This will give you a firsthand look, allowing you to compare the different types and styles of accommodations available.
4. Ask Questions
When taking a tour, ask questions about the choices your loved one has in terms of the rooms, use of personal furnishings, the schedules the residents keep, and the types of organized social activities for residents. Discuss the costs for various levels of care and whether any services are charged separately. Try to get a clear understanding of the payment options, and make sure you are aware of any extras costs upfront.
5. Meet the Staff
Make a point of meeting the staff members who will be caring for your loved one, as well as the nursing homes administrators and support staff.
6. Rely on Your Senses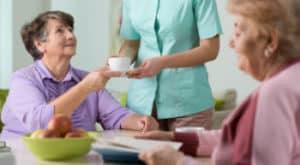 Make an unscheduled visit on the weekend to see if the staffing level seems sufficient. Schedule your visit during one of the day's meals, and notice how the food looks, smells, and tastes. Are residents laughing and talking, or do they appear quiet, depressed, angry, or in pain? Does the staff support each other, or do they seem overworked, irritated, or resentful?
7. Anticipate Problems and Future Needs
Inquire about the nursing home's policies for handling potential problems, such as disagreements or conflicts with staff or other residents. Ask what procedures are in place for handling medical emergencies. If your loved one's health deteriorates, then would the home be equipped to provide the level of care they will need?
Read Our Free E-Book Today
At the Becker Law Office, PLC, our Kentucky nursing home abuse lawyers work with families throughout the Lexington, Louisville, and Florence areas, who are dealing with nursing homes issues. We understand that the placement of a loved one in a nursing home brings up many questions and concerns. Our free guide offers more detailed information about the issues that many of us will face in making health care decisions for our elderly loved ones. Download our free nursing home guide today to have reliable information to help you make the best choices for your loved one.