W.A.T.C.H. List of Most Dangerous Toys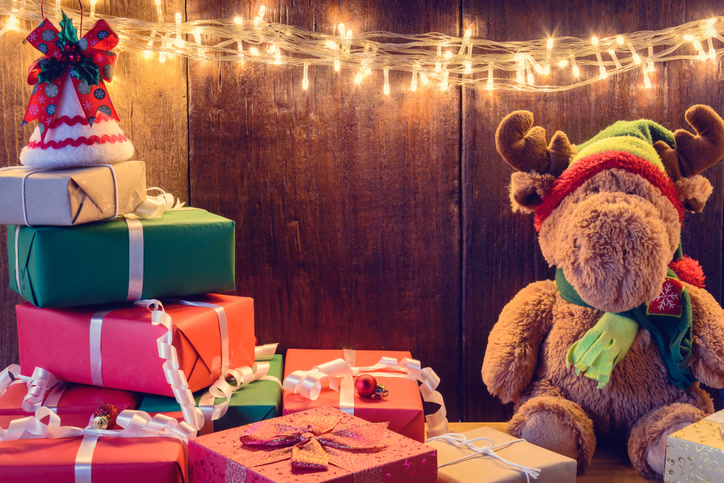 W.A.T.C.H.: World Against Toys Causing Harm, Inc.
Superheroes, Ninja turtles, and a throwback Cabbage Patch doll are among 10 toys this holiday season named to the "naughty list" of most dangerous toys for 2018.
At least that's according to the W.A.T.C.H. List, the annual Worst Toys List released by the consumer advocacy group World Against Toys Causing Harm. The W.A.T.C.H. list is released before the holidays to help guide consumers about which toys may be dangerous to children from choking and strangulation hazards, blunt force trauma, eye damage, and even death.
W.A.T.C.H. cautions that the toys included on the 2018 Worst Toys List are not the only dangerous toys on the market; rather, the List should serve as a guide for toy buyers about the types of hazards to look for when buying a toy for a child.
You may think toy safety isn't that big of a deal, or that injuries from toys are rare, but according to the Consumer Product Safety Commission (CPSC), there were over 240,000 toy-related injuries reported in 2016 and 35 child deaths between 2014 and 2016 from toy incidents. Furthermore, more than 3.5 million toys were recalled in the United States and Canada from January 2017 through October 2018.
Toys Named in the 2018 List
Nickelodeon Nella Princess Knight Pillow Pets Sleeptime Lights: Not only does this nightlight present ingestion hazards from small batteries but also the manufacturer warns about hazards from leaking battery acid.
Nerf Vortex VTX Praxis Blaster: The launch force of this gun presents potential eye and facial injury hazards.
Marvel Black Panther Slash Claw: Claw toy presents potential eye and facial injury hazards.
Power Rangers Super Ninja Steel Superstar Blade: The spring-loaded plastic blade creates potential eye, facial, and bodily hazards to both those using the toy and others around them.
Cabbage Patch Kids Dance Time Doll: Removable headband creates a potential choking hazard.
Zoo Jamz Xylophone: Potential choking and ingestion hazards from the xylophone drumstick handle.
Nici Wonderland Doll: Miniclara the Ballerina: Potential choking injuries from detachable toy kitten.
Stomp Rocket Ultra Rocket: Possible eye, facial, and impact injuries from the rocket. Toy instructions also warn about possible 'serious eye or face injuries.'
Cutting Fruit: This toy recommended for ages 2 and up includes a hard plastic 'slicing knife' increasing the risk for puncture and blunt force injuries.
Chien A Promener Pull Along Dog: This pull-toy, although marketed to children as young as 12 months old, contains a 19-inch cord that creates potential entanglement and strangulation hazards to children.
How to Stop for Safe Toys
When selecting a toy for that special child on your holiday shopping list, W.A.T.C.H. recommends,
Practice 'defensive' shopping: examine each toy for poor design and product defects that might cause injury.
Read all packaging and inserts. Some manufacturers are aware of product hazards and give warnings in their product instructions.
Don't assume all toys are safe simply because they're toys.
Beware of buying toys online. Many sites sell counterfeit products that may not meet U.S. safety standards. Before purchasing toys, it's important to physically inspect them for potential safety hazards, something you cannot do when buying online.
Do not be 'lulled into a false sense of security.' Just because the toy is sold by a well-known retailer or made by a well-known manufacturer does not automatically mean the toy is safe.
We wish you a beautiful, injury-free holiday, but if a defective toy injures you or your child, speak to an experienced products' liability attorney about your rights. Call the Becker Law Office for a free consultation.